I have been using amla oil since I discovered it in India in 2012. Since then, we have been hearing more and more about the virtues of this gooseberry, which is widely used in traditional Indian medicine.
This article is part of the complete guide on amla, which guides you through the different blog posts on this fruit.
In this article, I'll tell you:
What is amla oil.
Uses of the oil.
Its benefits.
How to make amla oily macerate.
Where and which one to buy.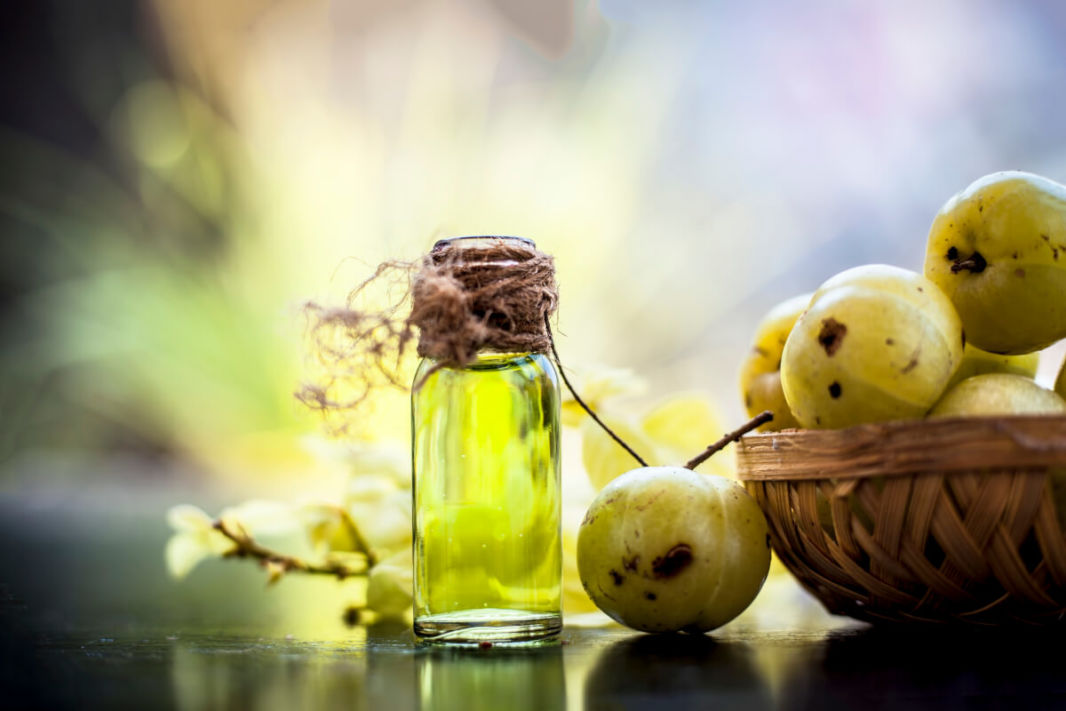 The amla oil I use and recommand.
What is amla oil?
There are two methods, the second much better than the first:
The dried fruit is soaked in coconut, sesame or mineral oil for several days. This is why it is often referred to as "oily macerate". This maceration encourages the fruit to release its own oil. The mixture is then filtered and purified to preserve only the oil. For this reason, you will often find another oil indicated on the label (castor oil / very greasy and viscous appearance, mineral oil at Dabur / paraffin, hence the unpleasant smell!).
The oil is extracted cold: the fruit is crushed in a modern press to extract all the oil without altering its quality since there is no need for purification. This is the method used for pure oils such as the one I recommended just above. This is what we call cold pressed amla oil.
You understand why I am much more satisfied with pure oil than with Dabur's!
How to use cold pressed oil?
You can use it in two ways:
As a mask for hair or beard.
As a skin care product.
NB: I insist on the "cold pressed" word, the 2nd use does not lend itself to most non-pure oils such as Dabur and Patanjali for example. Similarly, beware of green oils that do not specify the presence of paraffin but obviously contain paraffin: Patanjali (tested by me and smells like paraffin), Vaadi (untested), Yari (untested).
Hair and beard care.
I invite you to read my full article on the subject below or watch the video: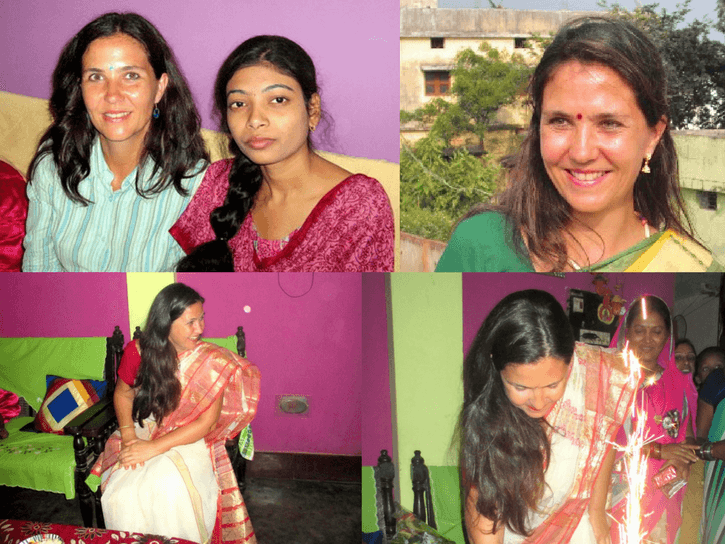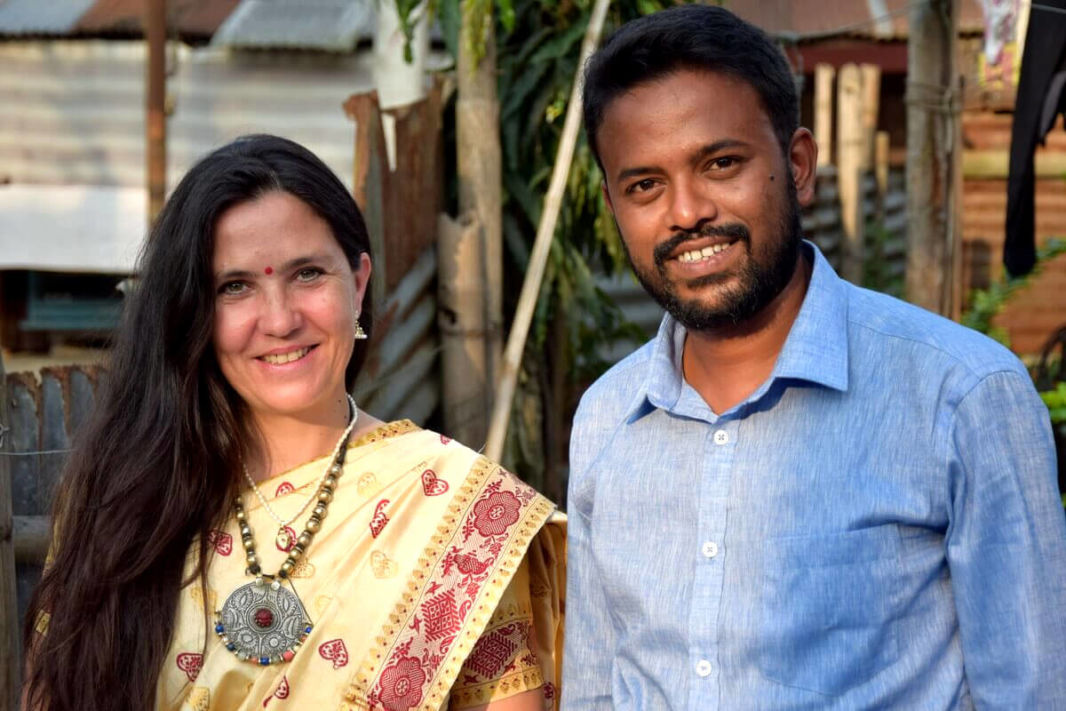 How to use it for Skin care.
Again, you can use it in two ways:
Add a few drops to your usual skin care cream before applying.
Use the oil instead of your skincare cream, alone or mixed with other oils according to your needs and the nature of your skin. Create your own anti-age serum. You can even add hyaluronic acid. It perfectly mix with oil.
What are amla oil benefits?
As alma is currently the world's most antioxidant and nutrient-rich food (2010 study of over 3,100 foods), it has many qualities for hair (it nourishes it deeply, strengthens it, darkens it, etc. See my article in the previous chapter).
In particular, it reduces imperfections and premature aging of the skin. Read my article below for more information:
How to make amla oil? Oily macerate.
Here is a recipe, although I recommend that you buy a pure oil from the store for three reasons:
They are economical.
They are more efficient (cold pressing, so no additives, no paraffin).
Making amla oil is easy but constraining.
It's only made from powder not a cold presure oil made from the fruit.
Temps nécessaire : 2 jours.
How to make homemade amala oil from powder
Mixture

Mix 1 tbsp. amla powder and 5 tbsp. oil in a saucepan.

Heating

Heat to the lowest possible temperature and stir occasionally for about 10 minutes, or until the mixture begins to smell good and bubble slightly.
Cook for another 2-3 minutes, making sure the mixture does not boil.

Maceration

Turn off the heat and cover the pan.
Allow the mixture to drain for at least 24 hours.

Filter

Strain the mixture through a sieve or cloth and place it in a glass jar or bottle.
Where and which pressed cold oil to buy?
I don't recommend Asian shops in the West. You have very little chance to find pure oil.
So you have two choices:
Either you go to India and take care to buy a 100% amla (cold pressed) oil.
Or you buy the pure cold pressed oil I recommend by clicking on the link or the image below.
Can I drink amla oil?
No!!! But you can eat/drink fresh or dry amla fruit, powder, juice, ayurvedic preparation.
Conclusion.
Now you know how and why you should use amla oil to care for your hair and skin, and that you should prefer the pure oil you can buy on Amazon.
Do not hesitate to share your experience, whether positive or negative, indicating which oil you used.
To know which product to use according to the benefit you want, read this article
This article contains compensated links. As an Amazon Associate I earn from qualifying purchases. Consult the disclaimer on the site for more information.
How and why to use cold pressed Amla oil