You certainly already asked yourself this question: how to stimulate hair growth?
As for me, I found the answer to this question during my second trip to India in 2012, when I discovered the beauty secret of Indian women: amla oil.
Since then, my hair, which struggled to stay healthy when it reached the chest, has been able to grow to the point of reaching my buttocks, while remaining supple, full of life and slightly wavy. According to me, it's the best hair loss treatment for women.
In this video, I explain:
what amla is,
the effects of amla oil,
how to use it,
what oil to use,
where to buy it.
At the end of the article, you will find a summary of the video content and links to order the oil directly from Amazon.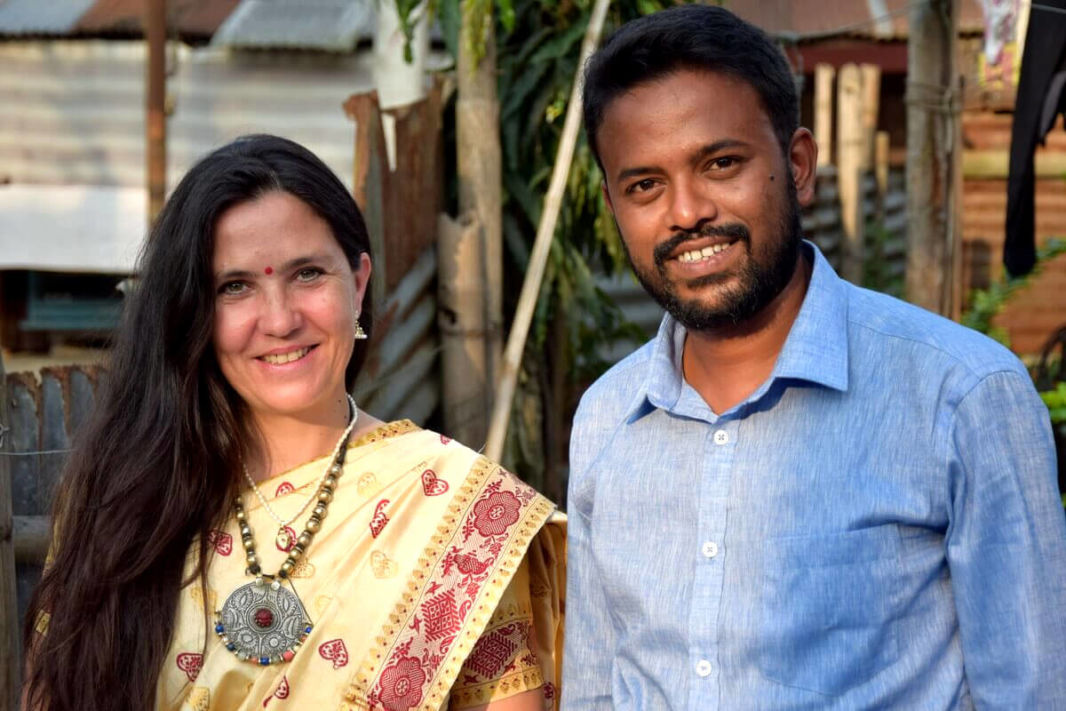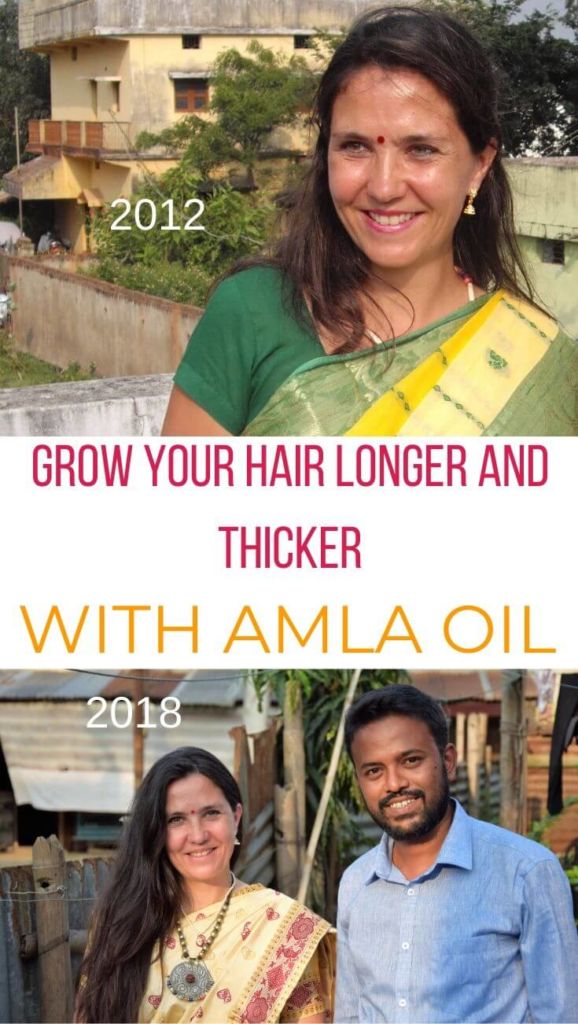 What is amla?
Amla is an Asian gooseberry used in ayurveda. It has many virtues thanks to its high content of antioxidants, vitamins A and C.
It is also a powerful inhibitor of 5 alpha-reductase, a principle used to fight baldness.
Video: How to stimulate hair growth with amla oil?
This video includes French, English or Hindi subtitles.
Amla oil effects to stimulate hair growth.
By nurturing them, amla oil makes hair stronger and healthier. No more brittle roots and split ends!
Because they are healthier and well nourished, they grow longer and faster. Amla products encourage hair growth naturally.
You can see the evolution of my hair growth between late 2012 and 2018 in my complete guide on amla oil for hair.
Amla also darkens the hair. At 45 years old, I never colour them and I only have 4 or 5 white hairs.
Note: I get commissions for purchases made through links in this post at no extra charge for you.
For blondes, you can use another Indian oil instead of amla: kachur sugandhi oil.
How to use amla oil for promoting hair growth?
Simply apply it twice a week to fragile areas, usually roots and ends, leave it on all night and then shampoo as usual.
Which amla oil to buy and where?
I recommend the pure amla oil.
Do not buy the Dabur brand, recommended everywhere, but containing paraffin – petroleum residues.
You can order from Amazon's website using the links below. Delivery is generally free of charge and you will find an excellent choice of products at competitive prices.
Conclusion.
If you're looking for ways to stimulate hair growth, you should try bio amla oil. By nurturing your hair, it will promote hair growth but will also be a good help for thinning hair.
Read my guide to amla oil here
To know the best use of amla depending on the product, read this article
You can also read my guide to 16 Asian easy hair masks, including a mask for blonde hair.
This article contains compensated links. As an Amazon Associate I earn from qualifying purchases. Consult the disclaimer on the site for more information.
How to stimulate hair growth with amla oil – video + text