Ethno Travels is the brand created by Stephanie Langlet, a French SEO expert, bilingual tour guide and vlogger passionate about ethnographic travel, especially in the Basque Country and Asia, leadership and customer relationship.
Through the important events that forged her, you will discover in this page the services she offers to companies and individuals, in total harmony with her vision of life and personality.
This is me!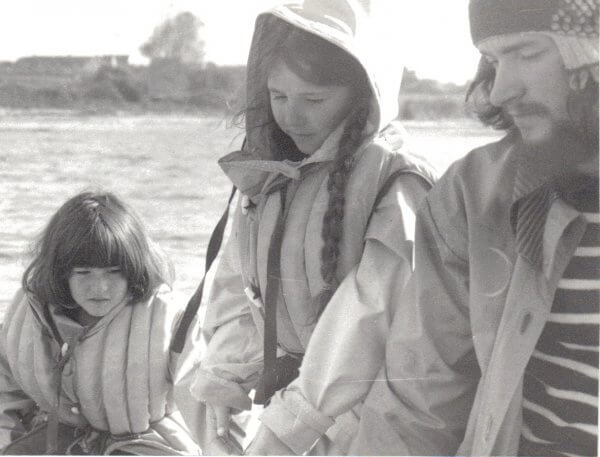 1980… A great year…
The year of the sea classes, my first trip without Papa Maman; this first trip that gave me a taste for discovery and adventure.
I was only 7 years old, already with long brown hair. I was not yet a fan of amla 😉
I already had the desire to learn. In a mixed CE1-CE2 class, I was in a hurry to do my homework so that I could listen to the older children's class and answer the teacher's questions before them. I guess I always liked the difficulty and the challenges.
And most importantly, 1980 was the year I became an older sister. A really exceptional year!!!
The law studies.
Reims, the Law school, finally the independent life…
The history of Law course, a distant memory, not very captivating. And yet reading a book on the Tupi-Guarani tribes will remain engraved in my memory. Strange 😉
The International Relations course, with a teacher who terrorized us. I, who thought I was passionate about Criminal Law, found myself captivated by the sovereignty of states, the notion of equity, the right of interference, and especially the rights of minorities. Well, well, well…
Travel. Tribes. Minority rights.
And yet, I ignored all these "signs".
Tourism world, management and customer relations at the railway company.
During my law studies at the University of Reims, I had the opportunity to work during summer as an escort for international sleeper trains.
Once my degree was in my pocket, my decision was obvious: I would work in the field of tourism and customer relations…
I applied to the French railway company in 1997 and joined the commercial manager program at Gare de l'Est in December…
As early as 2000, I was transferred to my region of heart, that of my maternal grandfather, the southwest, first to Pau and then to the Basque coast.
Sales team manager, sales assistant, trainer, lecturer, reception service manager in an international station, representative for institutions…
Dream of solo travel.
I also tested marriage and divorce, with one of those guys who confuse life companion and object. Thanks to him for teaching me how feeling free was part of my DNA.
I also tested sexual harassment at work, by one of those managers thinking that a woman in the process of divorce is an easy prey. Thanks to him for giving me the will to fight for women victims of harassment and psychological violence at work. Because 95% of women who denounce their harasser lose their job in France and we must listen to them.
All these life experiences made me stronger, even more independent and less fearful: I decided to discover Scotland, Morocco and finally this Asia that had always attracted me.
My first time was in Indonesia, Java and Bali in 2007. Since then, I have been going back again and again. Twice a year for almost a month each time, until my burn-out in 2013.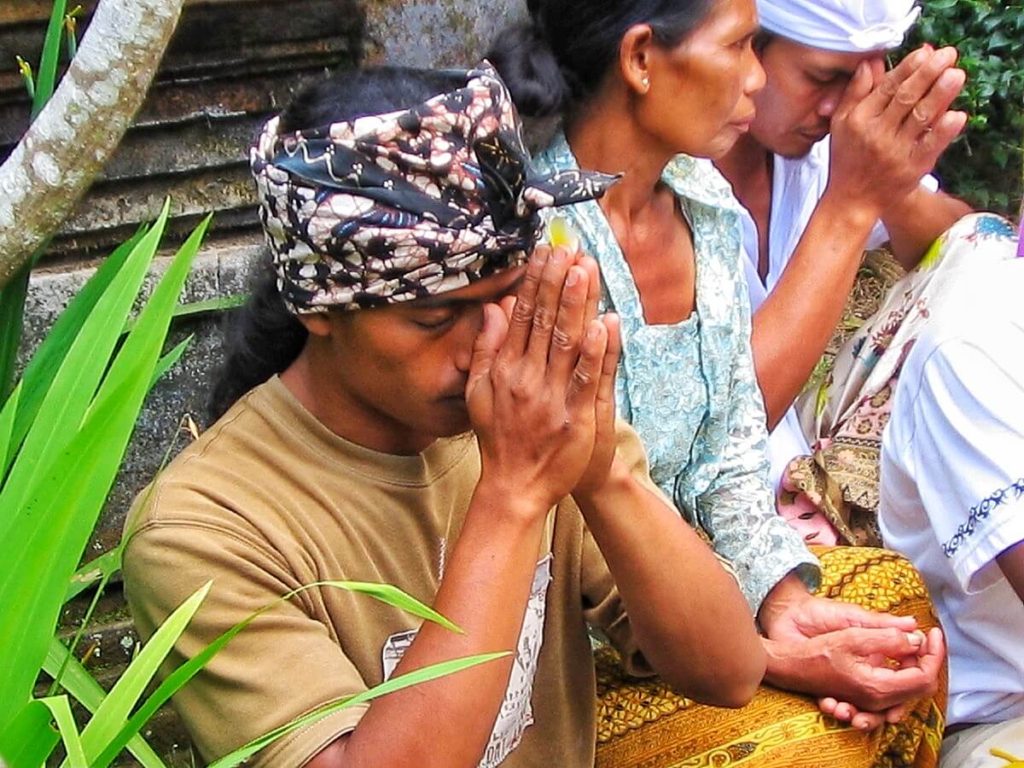 Meeting of the Bastar Tribes.
2012, another incredible year…
In March, I realized a dream I had had since my meeting with the Burmese monks of Mae Sot: to visit Burma.
Most importantly, in October, it was my first time in Central India. Bastar, the tribes, Bastar Dussehra, the Maharaja … A return with stars in my eyes, an even stronger love of differences and a growing willingness to militate for their respect.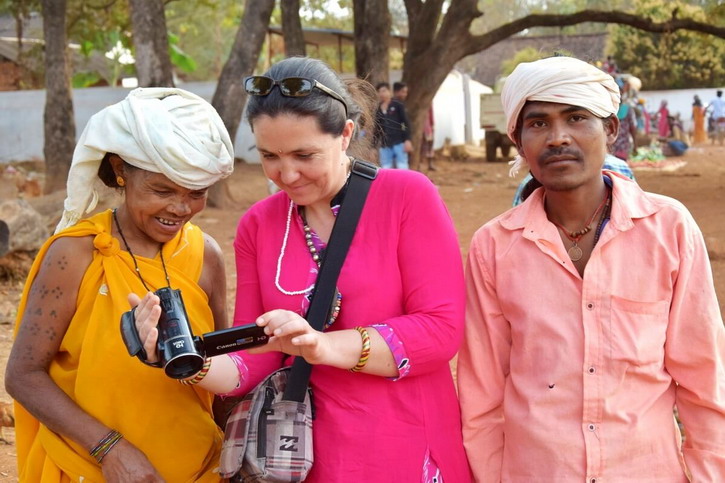 Descent into hell.
On my return, my new hierarchy was increasingly seeking to confine me to the role of a pure manager confined to his office. I was looking forward to the train connection breakdowns to be on the field among the teams and customers…
I had already suffered two times from the loss of my positions, I had the daily feeling of being on an ejection seat, the atmosphere on the field was getting worse and worse, internal theft was on the increase; the head of the sales team was even arrested, convicted and fired for theft. The morale of the troops was low and I had no answers to their questions.
At the beginning of 2013, the social worker and the work doctor insisted that I see my personal doctor to give me a sick leave. Superwoman was out, it was the burn-out…
Westie Jahan and Bastar.
The arrival in my life of my little clown full of life and tenderness, westie Jahan, and the memory of Bastar literally saved me.
Forced to return to work, I was left with only menial and boring tasks. I even had to check the telephone listing…
The only prospect I was offered was a reconversion to a master's position working in 2×8, in a security position totally unsuited to my medical treatment.
Launch of Ethno Travels.
After 19 rich years of learning, I decided to leave the company I loved to fly on my own.
Combining my expertise in customer relations with my 15 years of travel blogging and solo trips, I created Ethno Travels in June 2017, a bilingual French-English blog on ethnographic travel in the Basque Country and Asia.
I applied the methods of optimization for readers and search engines taught by my Australian coach, her advice on developing partnerships with brands, I learned the principles of community management…
Ethno Travels past works.
In India.
At the beginning of 2018, strengthened by my recognition in India as an expert in Indian tribal culture, I went there for three months to work on several partnerships, especially with tourism boards.
I continue to work with trusted locals, especially in Bastar, to promote tribal culture while working to preserve it.
Our project is to offer travelers tailor-made tours, sold with the insurance of a travel agency.
In the Basque Country.
At the end of December 2018, I published the agenda of the most traditional Basque festivals on which I had worked for several years!
My objectives:
to provide travellers with this information that I heard them asking for without success, to make it easier for them to prepare their trip by providing them with all the information they need.
to help local companies to make themselves known outside the Basque Country, while providing them with my expert advice on customer relations on their services.
You can see an example here with the Javierada.
I plan to make an ebook version of the agenda.
During 2019, I had the opportunity to specialize in guiding groups for vacation villages and travel agencies.
Covid19 impact.
As for all tourism and leisure professionals, my activity has been strongly impacted by the pandemic. My group guidings for the summer have been cancelled. Kerala Tourism Mart, to which I was invited, has been cancelled, postponing the associated sponsored trip and the planned professional meetings.
I took advantage of this forced free time to professionalize my YouTube channel, reinforce my knowledge about amla, review my professional goals and train myself.
Thanks to the sponsorship of an Indian policeman, I was able to complete my training in SEO, branding and social network marketing with certified specializations; but also in learning techniques, business English and photography.
My areas of expertise.
Everything related to blogging: SEO, social networks, etc.
Branding, E-reputation.
Customer relations and management (training by the Accor group).
Using one's influence to help people outside an NGO (the virtues of positive communication).
Group and individual guidance techniques.
Route planning.
Traditional Basque festivals.
Tourism in the Basque Country (places to visit, culinary specialties, local crafts, hiking).
Indian tribal culture, especially in Bastar and Telangana.
Independent travel (organization, realization).
The indigenous peoples of Asia.
On these topics, I am open to these kinds of opportunities.
Conference speaker,
Expert interview,
Contributing articles,
providing quotes.
My services for companies and travelers.
I offer services to address the two challenges below:
Improve your services.
Attract more customers.
If you prefer to tell me about your current challenges and needs so that I can offer you a personalised service, you can fill in and send me the survey here
You can visit my "work with me" page to learn more about these services.
If you are an individual interested in visiting the Basque Country, I also offer guiding services (French or English) and trip planning help. Check the dedicated page here
Ethno Travels is a self-owned company, registered under Siret number 850 645 441 00013.
Contact Stephanie Langlet.
A few testimonials that especially moved me…
It is very heartwarming to see someone not from India, spreading love for India.
I have always admired you for it and with this article, I know that I am not the only one.
Thank you so much for sharing the brighter side of life in my country.
Ami Bhat India – Thrilling Travel
You have taken travel to an altogether different plane and have been doing an admirable job, there are not many of your tribe, I can only say, may your tribe increase.
Vyjay Rao India – IM Voyager
What a perfect analysis of how one can be perceived by a group and how to leverage that trust to share their stories and positively influence a whole world of travelers.
I particularly love that you're able to share stories and broaden the views of children.
It's amazing when one can be respected and at the same time publicly promote a culture, both for awareness and to increase tourism in a dignified manner.
One more reason we love following your travels and work.
Rob Taylor USA – 2 Travel Dads
No hard work ever goes waste Stephanie. I love your passion and the beautiful work you do in my country while many people still think India is undeveloped and not worth their time. Appreciate your time and efforts!
Priyadarshini Rajendran India
Hi Stéphanie Langlet It's really appreciable that your genuine analysis of the word sustainable tourism……. It actually helps to aware others about the unheard and unseen cultures & traditions of of such remote as well as naturally blessed and pristine places with serene environment ….. Your mission is really sacred and Express my deep gratitude & respect to you …. you came as an angel in this sustainable tourism …… I really wish to study a lot from you and allow me to join hands with you in your noble ventures.
Sebastian Kuruvilla, India.
One life will be enough to taste all these wooden peaks! Sharing and pleasure of the senses… What happiness this Basque Country… Thank you again for your articles Stéphanie… Ah you love your Basque identity… San Sebastian will be one of my next destination before it is invaded from all over the world… and elsewhere… if it is indeed the best culinary experience in the world according to Lonely Planet. Now the Basque Country is pointed, stuck! On the world map as an essential culinary destination.
Charles Ichkanian – reader of the blog.
You can also find me here.