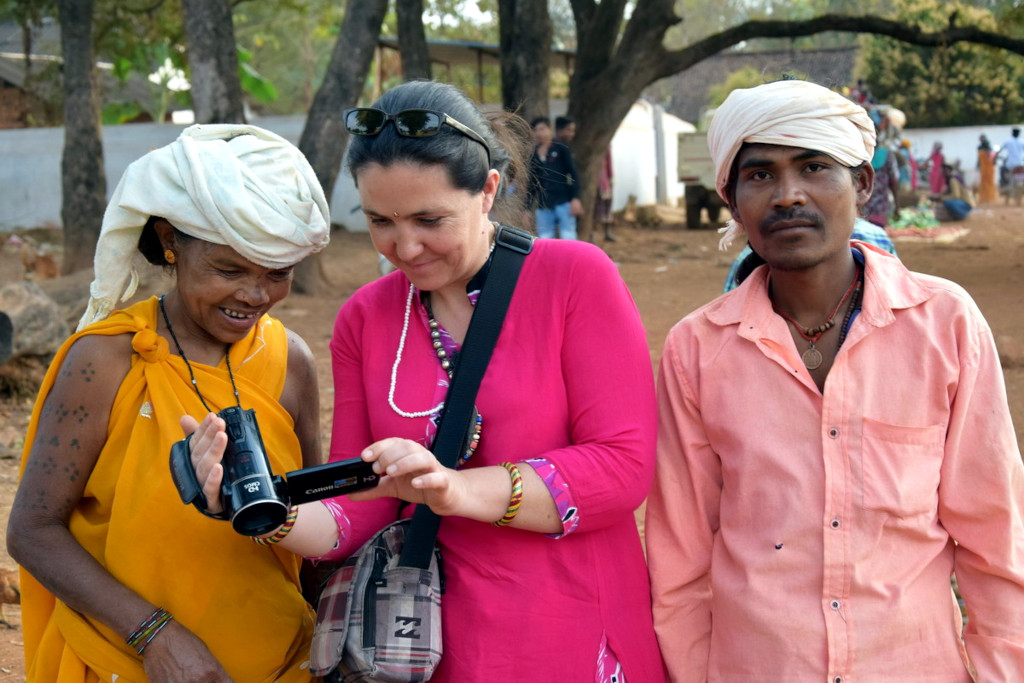 Welcome to my blog on Slow Travel!
What exactly is Slow Travel?
Slow Travel is part of responsible tourism. It is opposed to mass tourism by the way of taking one's time, moving less, walking more, using local transportation, "living" local through the discovery of local traditions, celebrations and beliefs, discussions with locals, the discovery of local specialties, producers and markets, the study of the past of places and populations, the respect of the environment and local culture, etc.
The concept is not new since it emerged with the creation of Cittaslow in 1990, directly derived from the Slow Food movement created in 1986, first in Italy.
My way to travel responsibly.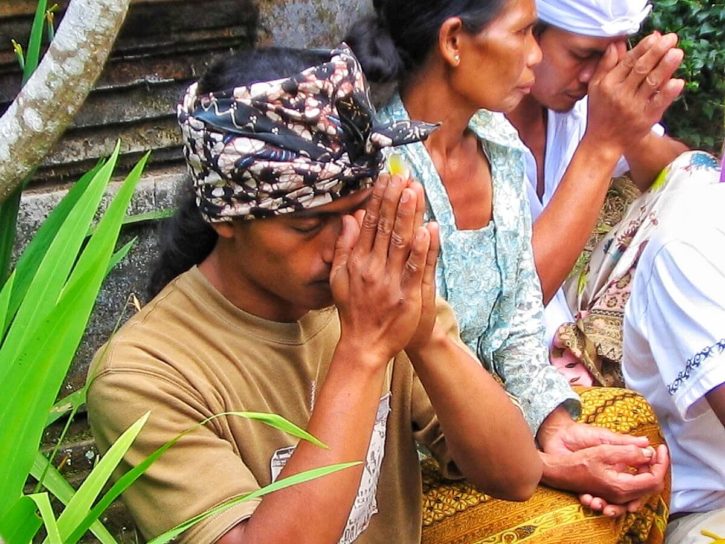 From a young age, I oscillated between my love for animals and my attraction for archaeology and ethnology. I dreamed of traveling, meeting tribal peoples and contributing to the preservation of their culture and rights.
My first backpacking trip in Asia was to Java and Bali in 2007. My dream of a cultural change of scenery was fulfilled. I was invited to a trance ceremony in a remote village of Java, to a tooth filing and a big birthday party with a Balinese family. I discovered the true sense of hospitality of the Asian people.
An evolution rather than a transformation.
The way I travel has changed me profoundly. Beyond fulfilling my desire to travel and to discover ethnology, my travels brought me something fundamental that I did not have in France: the possibility to evolve in a caring environment, with empathetic personalities.
Ten years after my first trip, in 2017, I decided my life needed to change. I left a job that was slowly consuming me. I distanced myself from certain loved ones who were toxic to my well-being.
I started to behave in France as I do when I travel, to smile and talk to strangers, to not be afraid of the Other. Very quickly, I realized that here too, I could become a magnet for positive people!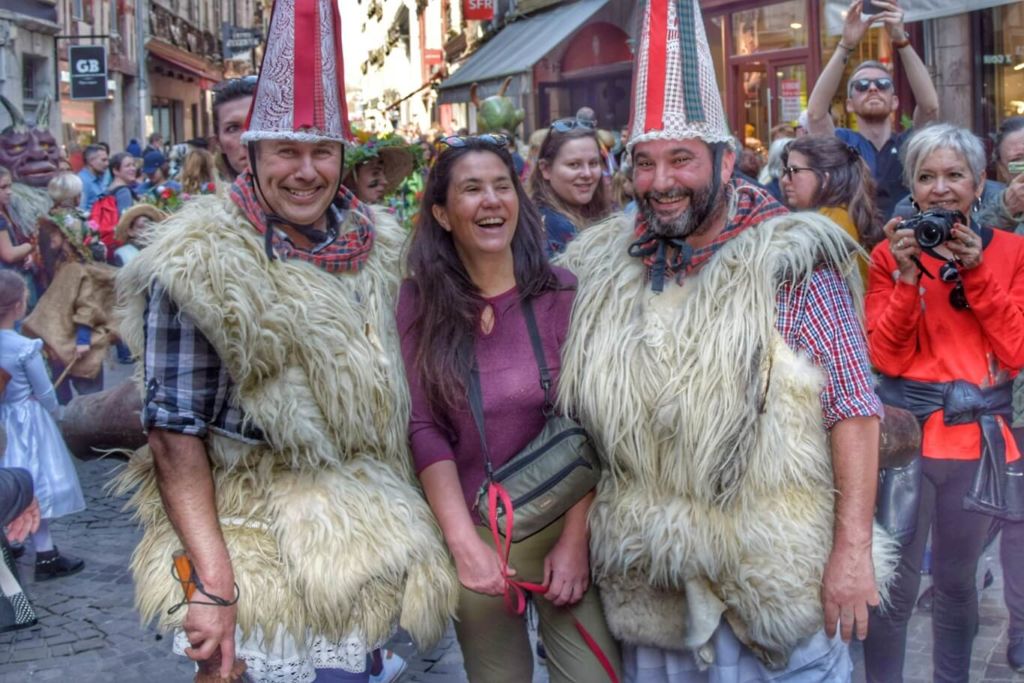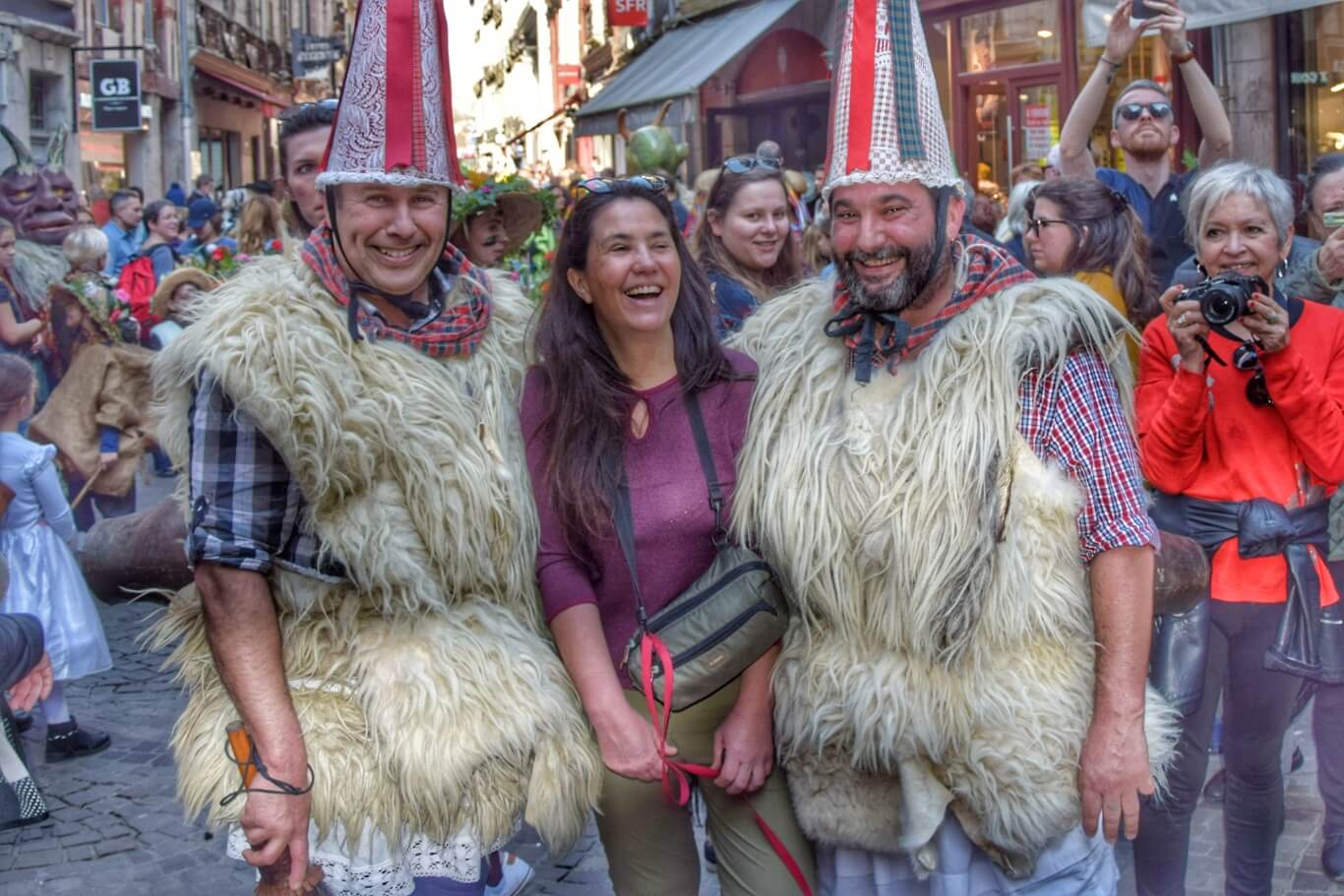 My trips.
Always a minimum of 4 weeks, with no real program, following my inspiration and my instinct.
Guadeloupe – 1998 and 1999.
Road trip in Cantabria.
Road trip in Andalusia.
Scotland – 2005.
Turkey – 2005.
Italy – 2006 and 2016.
Morocco – 2007.
Egypt (Luxor, Aswan, Abu Simbel) – 2008.
Thailand – 2009. Two weeks with the Burmese monks of Mae Sot during a cremation.
China (former Tibetan province of Amdo, Xi'an, Shanghai with Baolei, Suzhou) – 2009.
South India (Tamil Nadu and Kerala) and Mumbai – 2010.
Sulawesi – 2010.
North Vietnam – 2011.
Cambodia – 2011.
Burma – 2012.
Central India (Orissa, Bastar) and Agra – 2012. Bastar Dussehra, 75 day tribal festival.
North India (Srinagar, Ladakh, Zanskar) and Delhi – 2013.
Sri Lanka – 2013.
Central India (Chhattisgarh, Telangana) and Jaipur (tribal wedding) – 2015. Bastar Dussehra and Gussadi, the Diwali of the Gonds.
Central India (1 month) and Tribal Northeast (2 months – Arunachal Pradesh, Assam, Meghalaya, Nagaland) – 2018. Nyokum Yullo, festival of the Nyishi tribe. Nyingma exorcism. Losar. Cham dances.
My conception of Slow Travel.
Preferably alone you will travel.
You won't have any schedule or fixed itinerary.
You will fit in the local life.
You will accept each invitation (but you will follow your instinct).
You will participate in the festivities and ceremonies.
You will respect the local people.
You will smile to people.
You will feel confident.
You will listen to the locals' advice.
You won't talk about politic.
You won't judge.
You will speak positively.
You will respect the religions and local customs.
You won't act as a voyeur.
You will take the locals' transportation.
You will prefer walking.
You will be curious.
You will write your observations.
The milestones of Ethno Travels and Stephanie Langlet.
Ethno Travels promotes indigenous cultures and services related to their region, putting the human being at the heart of the relationship, so that he feels respected, heard and treated with kindness.
YEAR
ASIA
BASQUE COUNTRY
2007
1st solo trip to Asia, in Java and Bali. Meeting Ketut.
Beginning of blogging.
2010
2nd trip to Indonesia, to Sulawesi and meeting Gede on the island of Selayar.
Launch of the YouTube channel one year before.
2012
1st trip to Bastar (Indian state of Chhattisgarh) during Bastar Dussehra, the longest festival in the world (75 days). Meeting of Shakeel, local guide living with the tribes, and beginning of the collaboration. Several front pages of newspapers.
SEO training, social media marketing, etc.
2015
2nd trip to Bastar during Bastar Dussehra. Individual press trip offered by Chhattisgarh Tourism Board in the north of the state. Diwali festival of the Gond tribe, Gussadi, in Telangana, with a local journalist. Visit covered by the Press in both states (newspapers, radio, local and national TV). Shakeel receives more and more French clients who read my blog. Beginning of foreign demand, including Indian. Stephanie Langlet starts to be recognized in India as an expert on Indian tribal culture.
Collection of information and dates on the traditional Basque festivals of the 7 provinces.
2017
In Bastar, Shakeel trains other guides. The demand for travel to Bastar is growing.
Stephanie Langlet leaves SNCF (French Railway Company) and creates the brand and the bilingual blog Ethno Travels.
Creation of a diary containing more than 100 traditional Basque festivals for the blog Ethno Travels.
Entrepreneurial training of 4 months.
2018
Stephanie Langlet takes advantage of being invited to cover the golden jubilee of the Nyishi tribe's festival, Nyokum Yullo, in Yazali, Arunachal Pradesh, to spend 3 months in tribal India. She spends one month in Bastar, where Shakeel has started transforming other tribal houses into guest houses in several villages and training tribal guides, and then two months in the tribal states of the Northeast (Nagaland, Assam, Meghalaya, Arunachal Pradesh).
Official creation of Ethno Travels.
Opening of Stephanie's guest house, in the south of the Landes.
2019
Help from the Bastar district for the construction of a large guest house in a tribal village.
Thanks to her blog, Stephanie was offered to train to become a tour guide for groups. Beginning of the guidings for the Vacanciel of Guéthary.
2020
Shakeel organizes with friends to raise funds and travels to tribal villages to bring basic necessities: milk powder, blankets, food, clothes, etc.
Stephanie is the link between Bastar and Telangana to help itinerant tribal workers stuck in another state than their own.
Launch of a complete guiding offer for travel agencies, tour operators, associations, schools, outside the Basque Country.
Following the pandemic and the impossibility to guide groups, creation and development of the blog monwestie.fr
Sponsoring of Coursera by the Indian police, which allows Stephanie to complete her initial training courses in SEO, marketing, branding, etc. with certifications.
2021
The pandemic still has a strong impact on India and only a few national tourists visit Bastar.
Stephanie continues to work on international communication, especially with customers in the USA.
She left Airbnb for a professional network: Booking.
2022
French demand picks up following the pandemic. Promotion and opening of the new guest house planned, with a better highlight of Shakeel's guiding and hosting offer on Ethno Travels blog. After the success of the promotion of Bastar and the Basque festivals, Stephanie proposes to Ketut (Bali) and Gede (Selayar) to join the concept of solidarity guest house and guiding.
Beginning of consulting requests for Stephanie Langlet on responsible travel by other Indian states and development project in other countries.
Extension of the offer to individual English-speaking customers. First customers from the USA.
Key steps for Ethno Travels
Contact Stephanie Langlet.
You can contact me via the different pages of the menu, according to your needs: guiding, booking a guest house at my place or at Bastar, consulting on responsible tourism, interview, etc.
You can also do so via the social networks indicated at the top of the page, notably LinkedIn or via the contact section.
I avoid giving my cell phone number on the blog, to avoid abusive calls from sales platforms; but we can obviously exchange this way once the contact is made.