You are a travel agency, a tour operator, an association preparing a trip to the Basque Country or to Asia? Let's discuss your project!
The easier way to get in touch is through LinkedIn here or using the contact form below.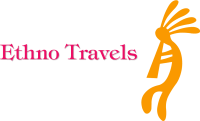 Here are the services of guidance and accompaniment that I propose to you.
Independent guide in the Basque Country – 3 steps: Help in the preparation of the tour. Contact with my local contacts for certain services. Guiding and accompanying your group in French or English.
Discovery tour of a traditional Basque festival – I will help your clients discover the most traditional festivals of the Basque Country: Corpus Christi, Navarre carnivals, etc. Can be done for a day or over several days as part of a thematic tour.
Independent tour guide in Asia – You want to offer your group a different trip off the beaten track in tribal India, Indonesia (Java, Bali, Sulawesi, Selayar) or China (especially the ancient Tibetan provinces)? I will help you prepare the itinerary, put you in touch with my local contacts and supervise your group on site.
My professional references
Diplomas and training
Baccalauréat A2 (literature and languages).
Law degree.
Customer relations training by the Accor and SNCF groups.
Conflict management training.
Training in public speaking.
Professional experience
Accompanist of international sleeper trains during summer for 4 years.
Accompanist of a special train trip Troyes-Andorra.
Sales manager, trainer and speaker in schools (conferences) for 19 years at the Franch Railway Company: customer relations, management of interrupted connections, international customers…
Various organizations of excursions and accompaniment of groups of friends: medieval festival of Olite, speleology in the caves of La Verna, hiking in the mountains…
Guiding of group tours in the Basque Country for local holiday villages
Most significant trips
India: 5 trips to India, including one of three months. Recognized in India as an expert on Indian tribal culture.
Indonesia: Study of the Toraja culture in Sulawesi.
China: Former Tibetan province of Amdo.
From 2007 to 2013 : 2 trips of 1 month in Asia per year, in different countries: Burma, Cambodia, Vietnam, Thailand, Sri Lanka, Singapore…