Last Updated on
I am pleased to announce that following numerous requests from readers, Ethno Travels has partnered with a local travel agency to help you organize your trip to the Basque Country.
Whether you travel individually or in a group, we offer you classic Basque tours, day trips, tailor-made stays.
You benefit from my expertise in Basque culture and the guarantees of a travel agency. Did you know that in France, in particular, it is forbidden for a company or a guide to book accommodation, restaurants or transport for you if they do not have a travel agent's licence? That's why I've decided to partner with a travel agency.
Below you will find some tours and excursions ideas we can easily organize for you then I answer the most frequently asked questions. You will also find a button to ask for a free quote.
Summary.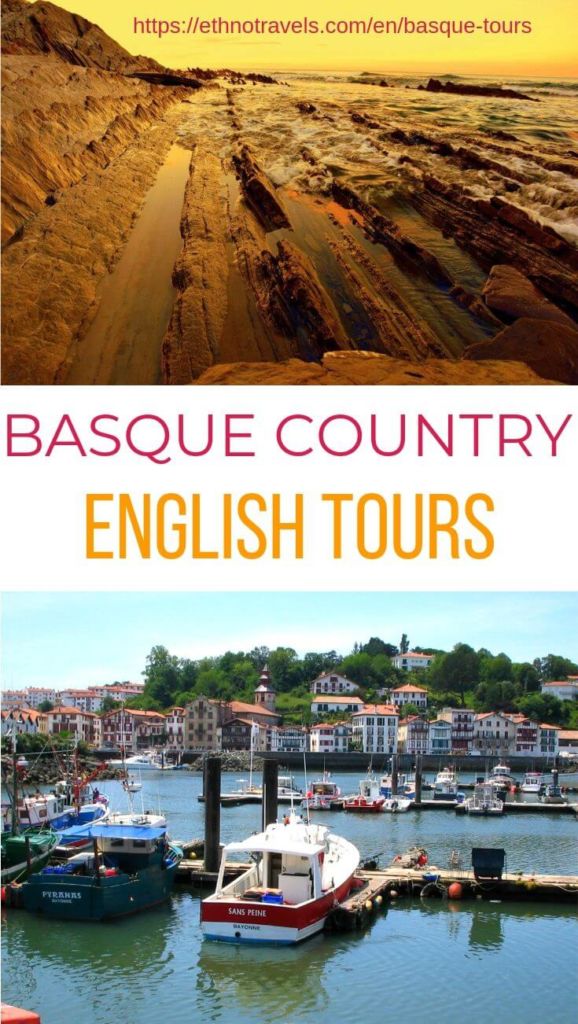 Examples of excursions in the Basque Country.
We can offer you day trips, mix some of these excursions for a longer stay or offer you a service entirely à la carte.
Being specialized in traditional festivals, I can offer you a stay that combines the discovery of one or more festivals with more classic excursions.
The villages on the Basque coast.
Discover the small villages by the sea: Bidart, Guéthary, Saint Jean de Luz, the coastal road, Hendaye.
The Basque villages of the interior.
The countryside and its strong identity: Sare, Espelette, Ainhoa, Zugarramurdi.
Visit of the chilli workshop, meal in a traditional auberge and visit of a makhila factory if time permits.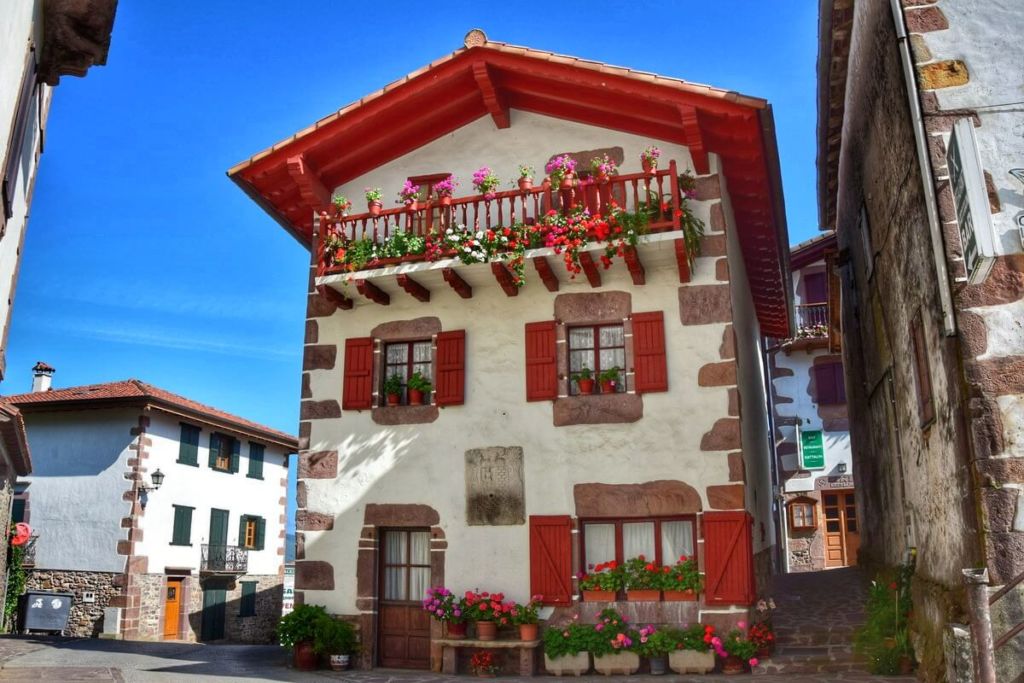 Game of Thrones in the Basque Country.
Discover the mythical places of Zumaia and San Juan de Gaztelugatxe, the castle of the Game Of Thrones dragons.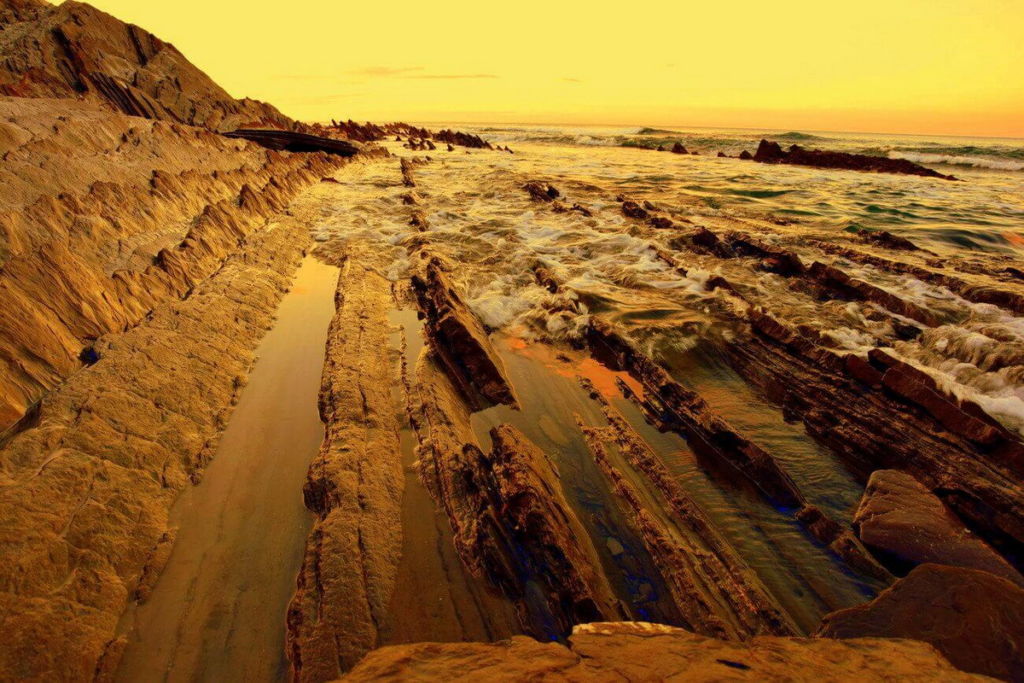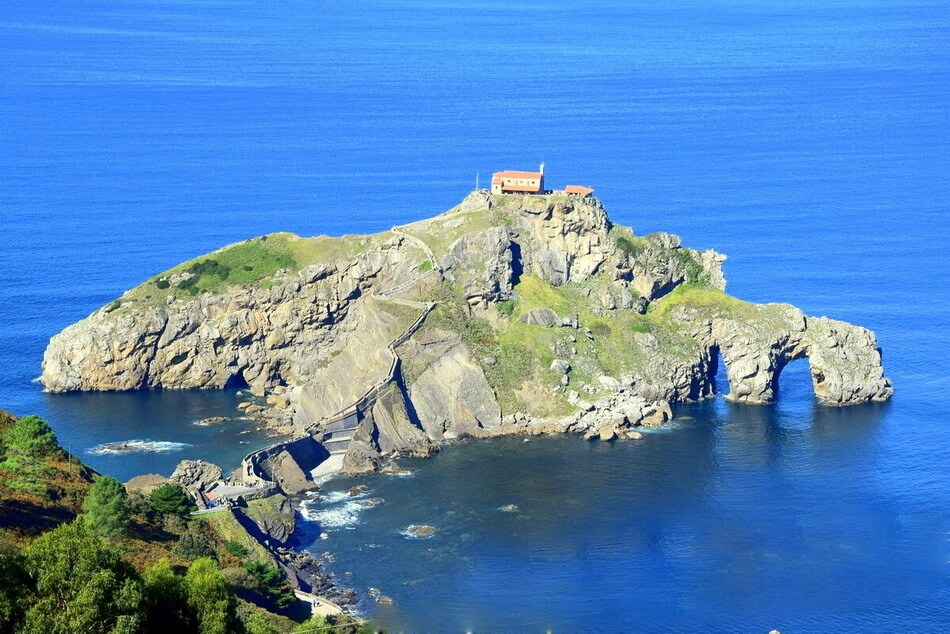 Guggenheim and Txakoli.
Discover Bilbao and its Guggenheim Museum, then stroll through the narrow streets of Getaria and taste its famous sparkling white wine, txakoli.
The Pyrenees.
Hiking on the heights of the Artzamendi with a mountain guide (1h30), lunch in a venta in the middle of the Pyrenees and visit the cherry village of Itxassou.
Cider house and chocolate in Bayonne.
Guided tour of the city, its canals, Basque houses on stilts, Vauban ramparts, cathedral.
Lunch in a cider house.
Tasting of a hot chocolate in the city's most famous tea room.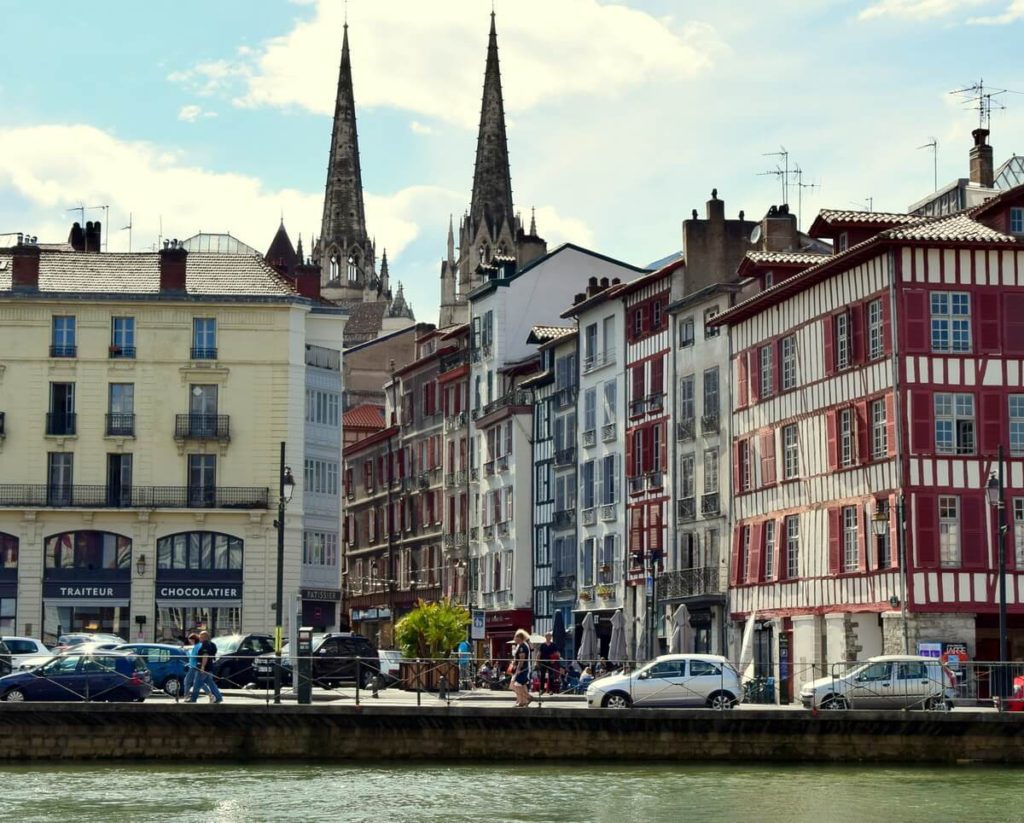 Basque pelota and tasting of local products in Biarritz.
Guided tour of Biarritz with tasting of local products.
Demonstration and introduction to Basque Pelota.
The most beautiful beach in Europe, old town and tapas rally in San sebastian.
The famous Concha beach in San Sebastian was elected the most beautiful beach in Europe by Trip Advisor readers.
Discover its typical lanes and participate in a tapas rally. Pintxos, Basque tapas, were elected the best culinary experience in the world at the end of 2018 by Lonely Planet.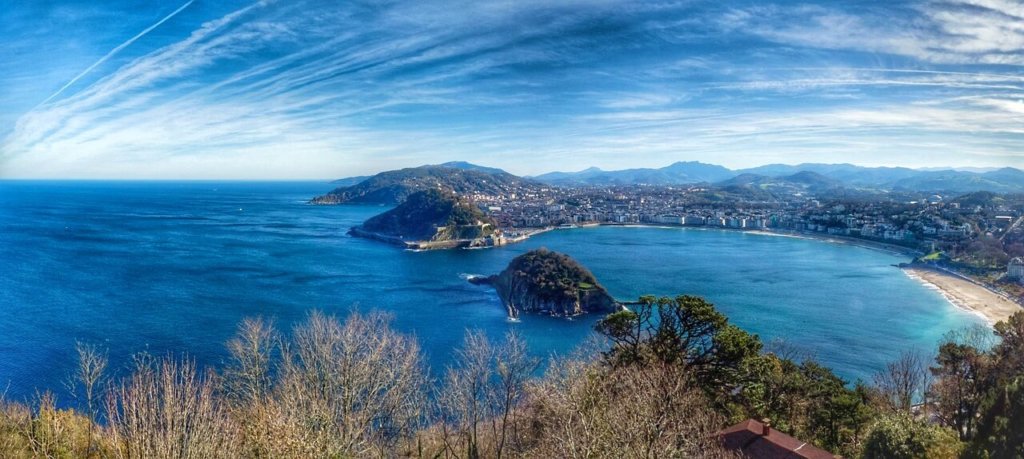 Rhune mountain.
Climb to the top of the mountain on board the cog train.
Lunch in a typical venta.
Examples of Basque tours.
For a sample of Basque tours, read the page dedicated to the latest organized tours here.
Let me know your needs for your next Basque tour.
Tell me about your desires and needs. We will make you an adapted suggestion, whether for a group trip à la carte or not, with family or friends, a company seminar, a team building.
Basque tours FAQ.
Are you a travel agency?
No. I have been a passionate travel blogger since 2002, becoming a professional blogger in 2017.
How can you help us organize our trip to the Basque Country?
On this blog you will find an agenda of the most traditional Basque festivals, as well as articles on festivals, places to visit, Basque cuisine, hikes, hotel reviews, etc. All this for free.
In addition to and following the many requests, I have partnered with a local travel agency to offer you original and even completely tailor-made tours and stays in the Basque Country.
Why partner with a travel agency? Can't you organize our trip alone?
The travel agency takes care of all bookings. It allows you to have only one service provider to pay. Above all, it offers complete protection in the event of cancellation or default by a service provider. In France, for consumer protection, the law requires companies organising trips to hold a travel agent's licence.
As a freelance guide, I can offer you my guiding services directly in French or English. I cannot book transportation, accommodation or a restaurant table for you.
As the owner of a holiday rental, I can directly manage this service. But it is impossible for me to book a hotel for you.
My partner agency can do all this!
Can you book our accommodation for us?
Yes, if it is my holiday rental you wish to book.
If you want to book a hotel or guest house, the travel agency can take care of it but there is no real added value.
The added value of the agency is to be able to offer you classic or tailor-made tours and excursions.
What if I am interested in your Basque tours?
Just send me an email via the contact form or call me on +33626034311.
Depending on your needs, I will guide you on an existing circuit or I will create with the agency a tailor-made circuit. In this case, I will remain your contact until the reservation. Then the agency will take over.
Beware: we only organize the tours and excursions including a guiding service.
Will I have to pay for two services?
No, it is also the advantage of partnering with a travel agency. In addition to the cancellation guarantees, you pay the travel agency directly for the entire service.
Can you be our guide on our tour?
Yes, of course. I am the guide for some of the scheduled excursions and I can be on the tailor-made tours, depending on your request or the specialization.
In that case, we'll have to pay for your service separately?
No, in this case, I am a service provider like any other for the agency, which collects the entire service and pays me my share.
Are there any "hidden" costs, a tip obligation?
NO!!! When you are proposed a tour, everything that is included and not is indicated. Similarly, no tip is required.
Once I've decided to book, how does it work?
The agency asks you to pay 30 to 40% at the time of booking. The balance must be paid one month before the date of travel. You receive a sales contract and can take out cancellation insurance.
What if I don't want to book a tour, can you help me with the planning of my trip to the Basque Country?
No, I don't do it anymore. I may then propose a travel preparation service offer. For the moment, I prefer to focus my energy on working with the agency. In the past, I would answer people who asked me questions without any compensation. It was taking up a lot of my time and energy, often without even a thank you… I already offer very complete articles for free, as well as a French Facebook group on the Basque Country. I therefore no longer answer questions asked individually by email or on other social networks.
What if there's a mishap with our flights, trains, etc. during our tour?
Don't worry, we are here to handle it!
I have worked for 19 years as a commercial manager. During my latest occupation, I was managing the disturbed situation in an international railway station. It was my favourite task as I'm in love with challenges!
My travel agency partners are international globe-trotters just like me.
Which kind of tours are you offering?
– Classical tours in and around the Basque Country, individually or in a group.
– Short excursions for traditional festivals, culinary discoveries, wine tastings and winery visits.
– Tailor-made trips.
– Theme evenings.
– Seminars and team building for companies.
– Tailor-made trips abroad (including India, Argentina, Spain, Portugal, Ireland, Ireland, United Kingdom).
Sauvegardez sur pinterest pour plus tard.