Looking for the best Basque Tour with a private Basque guide speaking English? Or looking for a tailor made itinerary? You are in the right place!
Looking for the best Basque Tour with a private Basque guide? Let's discuss your project!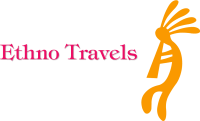 Here are the tailor made services of guidance and accompaniment that I propose to you for your private tours in the Basque Country.
Tailor Made Itinerary for your tour in the Basque Country Landes.
Discovery tour of a traditional Basque festival: Corpus Christi, Navarre carnivals, etc. Small group tours.
Private tailor made tours Basque Country Landes – I guide you around the places we have chosen together.
---
My professional references
Diplomas and training
Baccalauréat A2 (literature and languages).
Law degree.
Customer relations training by the Accor and SNCF groups.
Conflict management training.
Training in public speaking.
Positive psychology training (Coursera).
English C1.
Professional experience
Accompanist of international sleeper trains during summer for 4 years.
Accompanist of a special train trip Troyes-Andorra.
Sales manager, trainer and speaker in schools (conferences) for 19 years at the French Railway Company: customer relations, management of interrupted connections, international customers…
Various organizations of excursions and accompaniment of groups of friends: medieval festival of Olite, speleology in the caves of La Verna, hiking in the mountains…
Guiding of group tours in the Basque Country for local holiday villages
Organization of personalized private trips for Anglo-Saxon clients.
Most significant trips
India: 5 trips to India, including one of three months. Recognized in India as an expert on Indian tribal culture.
Indonesia: Study of the Toraja culture in Sulawesi.
China: Former Tibetan province of Amdo.
From 2007 to 2013 : 2 trips of 1 month in Asia per year, in different countries: Burma, Cambodia, Vietnam, Thailand, Sri Lanka, Singapore…
Since 2000: coverage of the different traditional Basque festivals.
---
My Tailor Made Itinerary & Basque Tour Services In Detail
Tailor Made Itinerary
Benefit from my personalized advice before and during your stay.
---
Advice on visits and activities adapted to your desires, tastes and needs
Put you in touch with the right local contacts*
Free choice of your service providers
I can negotiate for you personalized services with my contacts, but you must book and pay directly for the accommodation, restaurants and visits
*This is only personalized advice based on my personal experience. Ethno Travels cannot be held responsible if you decide to follow this advice and are not satisfied with the quality of the service provided by the third party, or in the event of the latter's failure.
Private Tailor Made Tours
Discover what you are interested in with me.
---
Carpooling possible for groups already formed by you (place to be reserved for the guide*)
Extra charge for groups of 10 people or more
Half day rate at 240€.
Evening rate (example: a pintxos evening in San Sebastian in addition to a day's guiding) €60
Can be organized around a theme (e.g.: Navarre carnival)
Offer open to individual clients, travel agencies, tour operators, etc.
Transportation of the guide included in the price if she has to use her vehicle to go to the meeting point within a radius of 20kms
Lodging and meals of the guide are at your charge if necessary
Possibility of referring you to a local guide for certain visits (distance, level of knowledge of the place, guide included in the visit of a place)
*Ethno Travels strongly recommends that you hire a chauffeur-driven vehicle if you are afraid of driving in the mountains or on unfamiliar roads, or a hybrid rental vehicle. Your guide will NOT drive your vehicle for you.
** Based on a maximum guiding time of 8 hours, including lunch break (4 hours for a half-day guiding). A supplement may be charged for any extra time you are responsible for.