Welcome to the Solo Travel Guide!
You'll get the most out of this guide to solo travel if you're wondering if taking a solo vacation is right for you, if you're looking for tips to overcome your fear of traveling overseas alone and/or you want to know why solo travel trips are so rewarding.
This guide is designed to give you plenty of solo travel tips, whether alone, as a couple, with friends or family, without an organized structure; to give you specific tips for solo female travellers; to show you how rewarding it is to travel solo and to give you advice through travel anecdotes.
Check back regularly for new information and updates.
For each chapter, you will find all the articles referring to it.
Combine this information with your own experience and you will enjoy your solo travel with complete peace of mind.
Solo travel can be scary.
A first solo trip, whether completely alone, with your partner, family or friends, but without an organized structure, scares you?
I totally understand you!
Not because it is a dangerous experience, but simply because it is totally normal to be afraid of the Unknown.
In an environment that is unknown to us, we all need to be reassured.
This is precisely the purpose of this article.
Here you will learn:
where to travel alone,
how to organise things to overcome your fear,
how to take care of your health and hygiene,
how to behave,
how to be immersed in the local population,
my practical tips.
If despite all these tips you still do not dare to do it alone, I can help you to prepare your itinerary and give my best contacts.
I use to travel alone in Asia but these tips are valid for the other continents. For example, I've travelled alone in Scotland, Italy, Morocco, Egypt.
The questions we often have before travelling independently.
If you have never travelled alone in your country, the experience must seem even more complicated.
There are all kinds of reasons not to take the plunge.
If you wonder…
How to travel alone without being bored?
Won't I feel lonely?
Is it easy to travel alone if I am shy?
Can I make beautiful encounters while travelling?
Am I able to manage everything on my own?
I travel as a couple or with friends but it is also their first time. Are we going to be able to do this?
Which countries can I travel alone? Are there easier destinations than others?
Is it risky to travel alone?
How to travel alone if I am a woman? Is it more dangerous?
What will I do if I have a bad encounter?
Am I not likely to be afraid of what might happen to me all the time?
How do I organize a solo trip? Won't I forget something essential?
How will I manage my budget? What if I end up without money?
this guide is for you!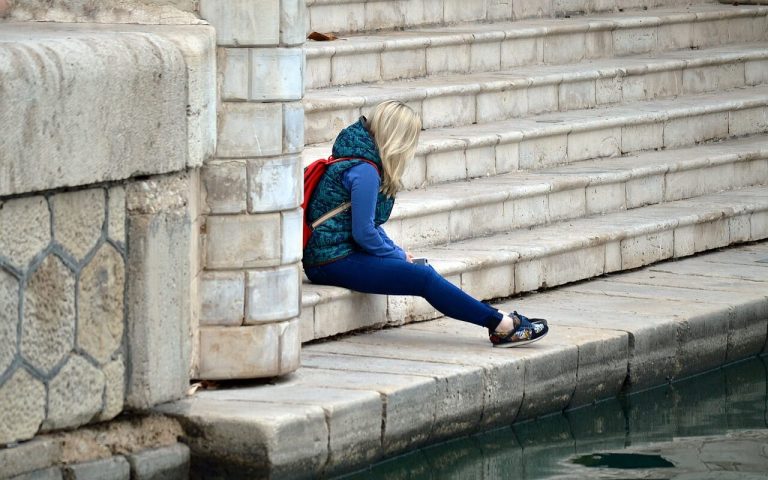 A traveller accustomed to independent travel since 2004, I no longer have any apprehension, no matter where I go.
But my first trip to Asia, to Java and Bali, and even the second (well, it's true it was in China), made me particularly anxious.
I had a lot of questions.
I didn't necessarily dare to question other travellers.
My entourage tended to communicate their fears to me…
I was even this close to giving up.
FAQ on solo travel.
How can I travel solo?
– Test the style of travel you want to do on your continent before embarking on your first "easy" destination.
– For Asia, give preference to Indonesia, especially Bali.
– Reassure yourself by making contacts in your destination before you leave.
– Book your first night in a hotel.
– Familiarize yourself with the country's geography.
– Anticipate health problems with a medical kit and vaccinations.
– You are primarily responsible for your own safety.
– By adopting the right attitude, you should avoid major problems.
– Meet the locals.
– Accept to be destabilized and be free to "be a tourist".
Discover tips on each of these points in my guide.
What are the top solo vacations spots?
If it's your first time, choose a destination close to home and on your continent. Then, Asia is one of the best solo travel locations to gently acclimatize to solo travel. However, read in my article the restrictions compared to India for a first trip and Sri Lanka.
Why to travel solo?
– to meet the locals more easily.
– to be freer to do what you want.
– to take stock of yourself.
– to challenge yourself.
– to get out of your comfort zone…
What are the best solo Europe trips for female?
Every country in Europe is good for women's solo travel. For the first time, however, choose a country close to home to reassure yourself.
Chapter 1: What are the best solo vacation spots?
Before you head off to a destination overseas, it can be reassuring to test the type of travel you are planning near you.
Best solo Europe trips. First, familiarize yourself with destinations in and around Europe.
Before leaving for another continent, I recommend that you "test yourself" with destinations close to home and the way you would like to travel.
My first independent trip was to Guadeloupe, but with the comfort of renting flats and a car before we left.
My first backpacker trips to Europe, rather late, were to Italy and Scotland.
They allowed me to familiarize myself with a day to day organization, the use of public transport and even hitchhiking on the isle of Skye.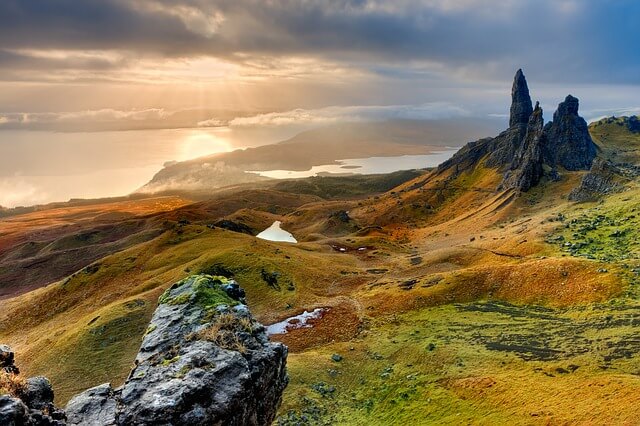 Morocco, in 2004, was my first destination outside Europe on a backpacker trip – I had taken part in an organized trip to Turkey some time earlier.
Each time, I had a travelling companion and I only spent a few days travelling alone.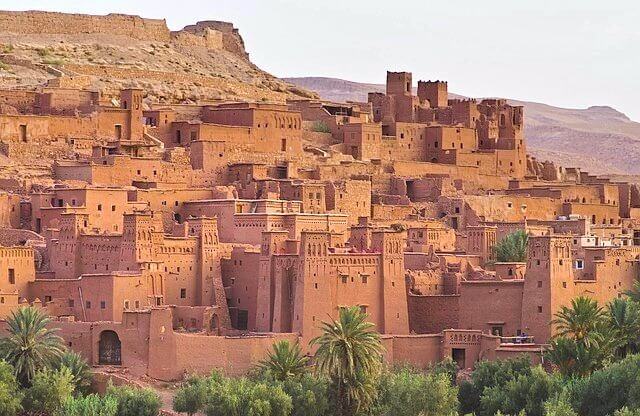 Where to travel alone for the first time outside of Europe?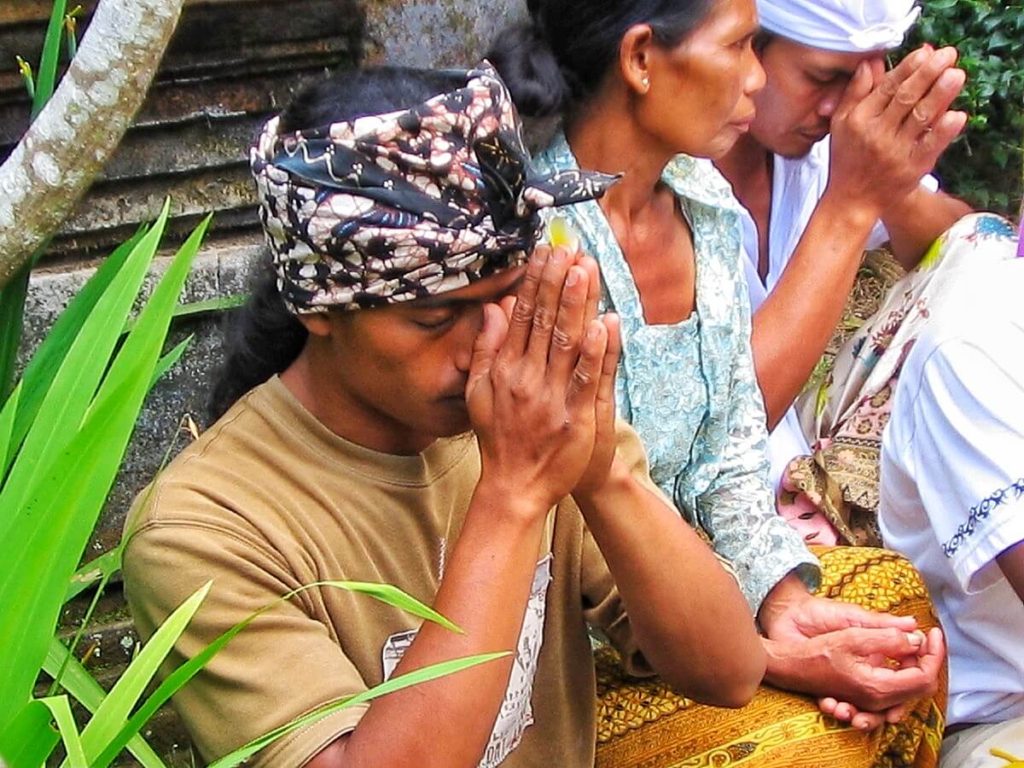 The best solo spot: Indonesia, especially Bali
China for a second solo trip? It's possible!
I made my very first solo trip to Asia in 2007, to Indonesia on the islands of Java and Bali.
Looking back, it was an ideal destination for a first independent and solo travel.
The people of Java and Bali are very welcoming and ready to help as soon as possible.
It is very easy to find quality, even luxury, accommodation at a reasonable price, day by day.
>> Check the hotels price in Bali here
Rail and road transport are quite well organised. You can even book in advance on 12go.asia below.
You can safely enjoy the beaches and long walks in the middle of nature.
Bali in particular is a real small and very accessible paradise that I recommend for a first trip. Everyone can find something for themselves: lovers of heavenly beaches, lovers of cultural discovery, hikers, those looking for luxury on the other side of the world, children… September 2019's update: Beware if you're a not married couple as there's a project to penalize sex outside marriage.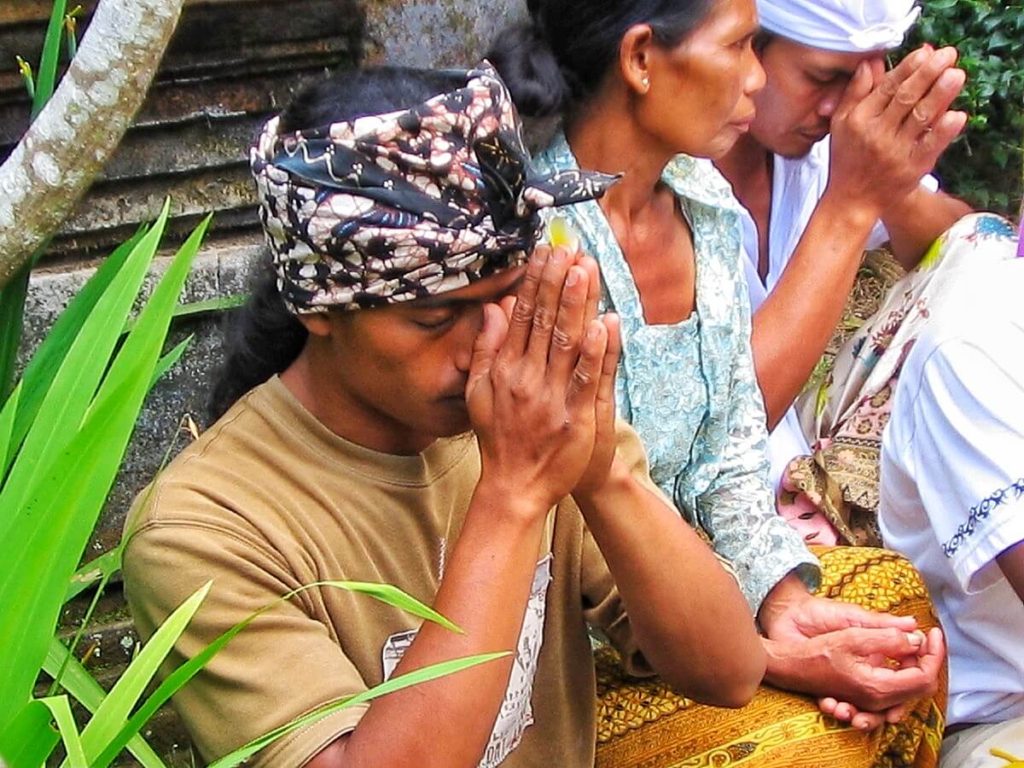 Other travellers will probably recommend Thailand for a first trip.
I loved Thailand for the two weeks I spent with a group of Burmese monks.
I remain more mixed about the rather superficial contact with the Thais.
Bangkok has a very bad reputation, mainly because of the mafia that is rampant there.
It is therefore not a destination that I recommend for a first solo travel.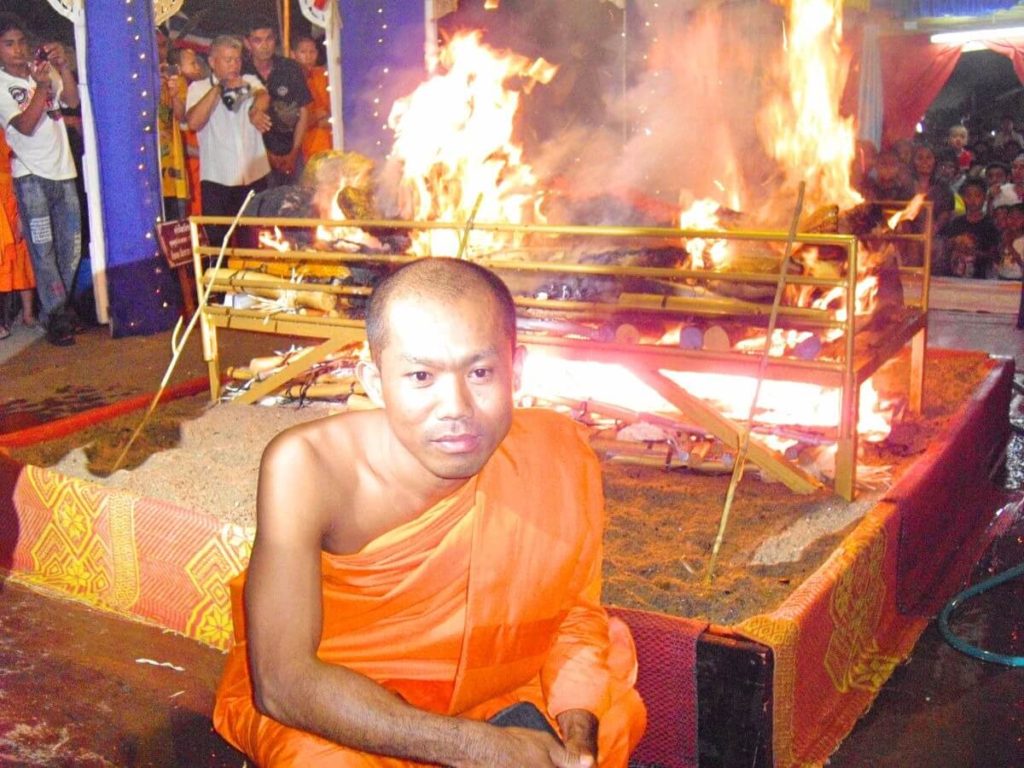 What are the best trips for solo travelers in Asia?
I just recommended you for your first time Java and Bali.
In my opinion, it is really the ideal first destination.
For your next trips, we can say that the whole Asian continent is quite safe.
I have travelled alone in China, Cambodia, Myanmar, the Indonesian island of Sulawesi, India of course, Vietnam, Sri Lanka, Thailand, Malaysia, Singapore.
As far as India is concerned, I do not recommend it for a first trip.
India can be destabilizing.
To address it, I recommend that you start with the south of the country, which is less poor and destabilizing.
My first time in India was in Tamil Nadu and I recommend this destination if you want to approach the country smoothly.
Be very careful in very touristic places like Agra or Rajasthan.
Tourists are often the target of scam attempts.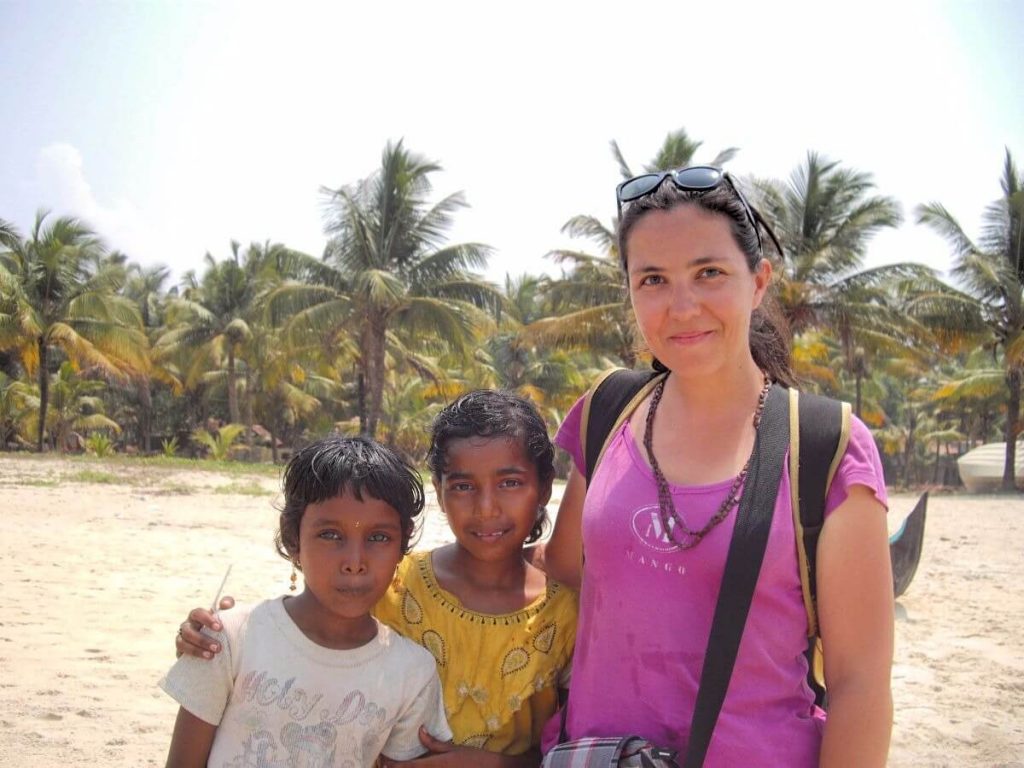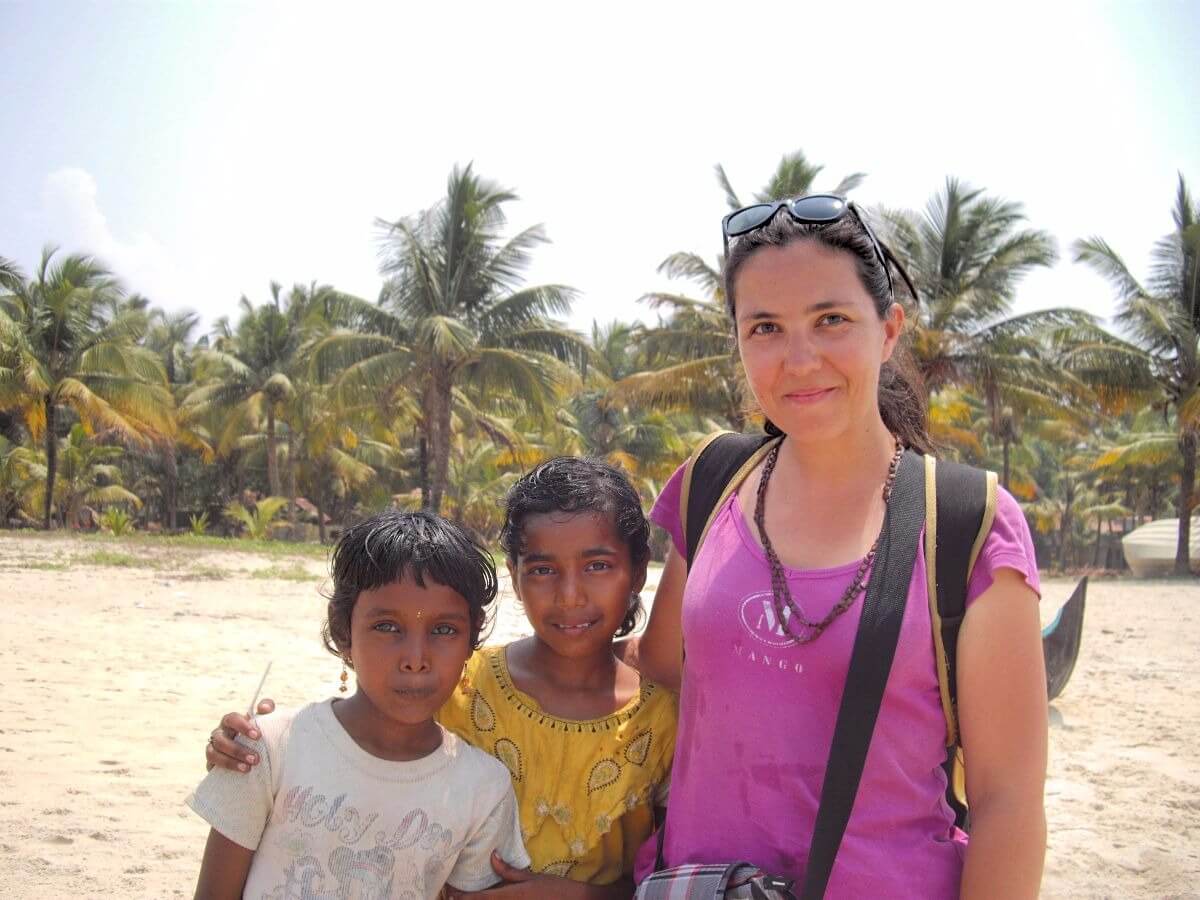 How to easily travel solo to India for the first time?
South India is much easier to approach. I recommend Tamil Nadu and Kerala in particular.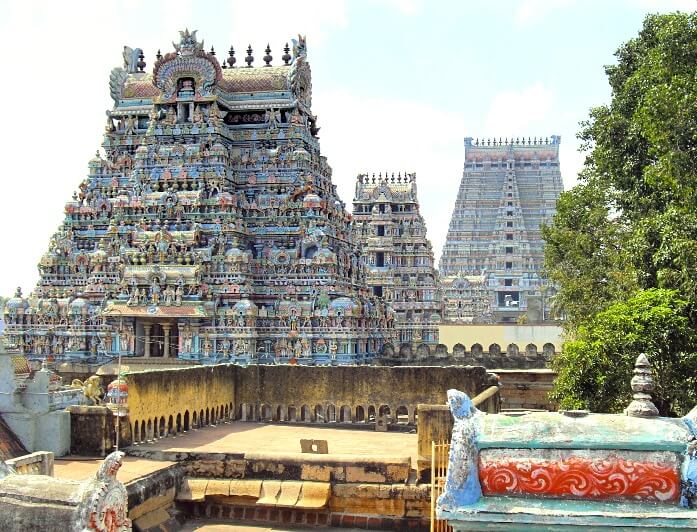 The temples of Tamil Nadu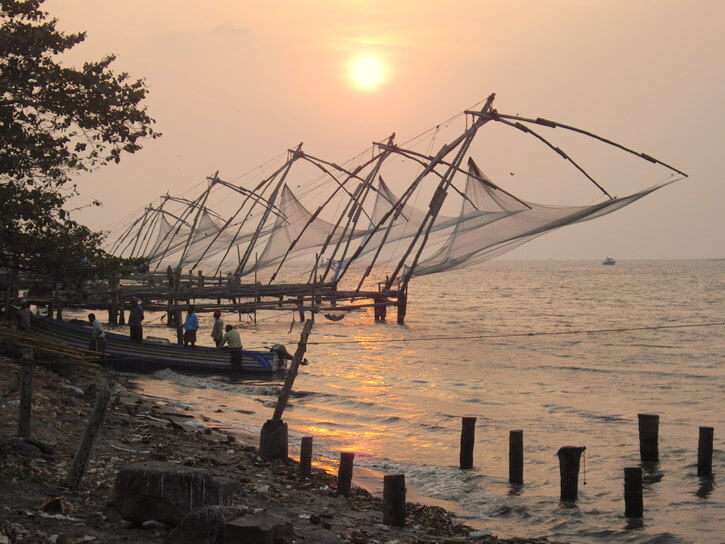 Keralan Backwaters and wildlife sanctuaries
In Vietnam, I particularly recommend the north.
Stay as far away as possible from tourism professionals, who can be extremely unpleasant and do not hesitate to scam tourists.
Vietnam has a rather bad reputation among travellers.
By staying away from mass tourism, I was able to discover the ethnic minorities and the small paradise of Quan Lan Island in Halong Bay.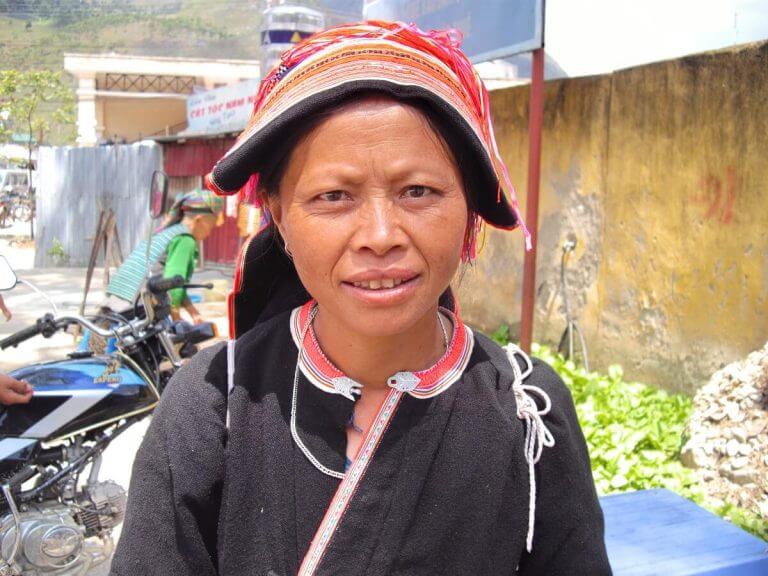 Sri Lanka is a destination that I totally advise against for women, whether they travel alone, with their families or as a couple.
Despite the beauty of the landscapes, I have very bad memories of the more than insistent and unhealthy behaviour of men.
Although I made a beautiful trip there, it is today this negative image that remains engraved.
For your flights to Asia, I recommend Qatar Airways' excellent price/quality ratio. Read my guide to find the best flights here.
>> Check the prices and availability for your next trip here
Chapter 2: How to organize your trip to overcome your fear of solo travel?
Determine which type of trip is made for you and the right bag.
Travelling with the right bag is essential. This will save you a lot of trouble.
You will find the necessary elements for your choice in my article on travel backpacks.
For more travel accessories you should take with you, check this page
Find local contacts before you leave.
For my first solo trip to Asia, I was in contact with other French travellers present at the same time as me.
Knowing that in case of a hard situation you can reach or contact people who are on the site has a very reassuring side.
It was also my first solo experience and I didn't know if I was made for this mode of travel.
From Jakarta, I took the train to Bandung, a small town on the south coast.
Then I reached Yogyakarta by train, which allowed me to admire the scenery and get used to it gently.
I was in contact with Valérie, a Frenchwoman living in San Francisco.
After a pleasant week alone, we met in Borobudur.
As we had the same desire for discovery and autonomy, we decided to continue our trip together, first to discover the Bromo volcano, then Bali.
We were able to share the cost of the rental car, share moments together, while granting ourselves moments of independence, especially in Ubud.
This functioning has allowed us to have a privileged contact with the locals, naturally attracted by solo travellers.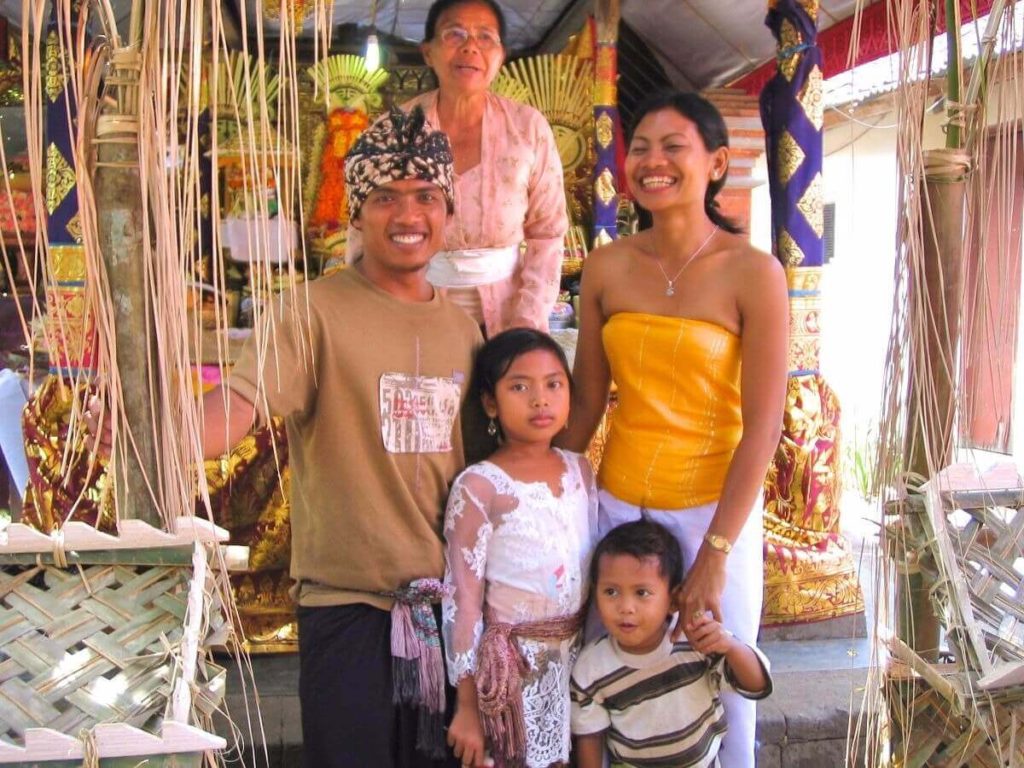 I quickly understood that this independent and solo mode of travel was for me.
It gives the possibility to travel with the people you choose for a specific time, without the necessary concessions of an organized or group trip.
For a first trip to the other side of the world, Indonesia, especially Java and Bali, was truly the ideal destination to gently acclimatize me to the independent trip.
How to find these local contacts?
Use social networks and travel forums!
Forums and other travellers can be an invaluable source of information.
If they know your destination, they can provide you with their contacts on site.
They can also reassure you.
Be careful, however, not to take everything literally.
On some forums, some people like to claim to be an expert on a destination and do not allow additional or divergent opinions to be heard.
Tip: for India, if you speak English, Indiamike forum can be a good source of information. Unfortunately, here too, the moderators are not doing their job. Several of my messages were reported out of jealousy – due to my notoriety in Central India – and the moderators support my courageously anonymous detractor. I ended up leaving on my own.
Buy a local sim card.
You will admit that it is reassuring to be able to stay in touch easily with your family and to be able to call someone quickly in case of a problem, right?
Instead of spending a fortune using your French subscription, buy a local sim card.
It is very easy and cheap (usually 1 or 2€).
You will find them almost everywhere.
You will often have to fill out a complete application form, provide a photocopy of your passport and passport photos.
Make sure before you leave that your phone is not blocked by your operator.
If so, ask your operator to unlock it.
If you forget this check, rest assured: you will easily find phone shops selling mobile phones for a small fee.
A little tip: it often happens that SMS messages do not reach their destination when they are sent abroad. Send an email to the people you want to stay in touch with, and ask them to send you an SMS on your new number. By "replying" to the SMS, you are sure that it will reach its destination.
Bring cash.
If you have an international bank card, it will of course be useful everywhere, except in Burma (Myanmar) where some ATMs are nevertheless starting to accept foreign cards.
I recommend that you have a cash reserve for two reasons:
Your bank may block your card abroad without notifying you. It happened to the French woman with whom I travelled to Java and Bali. It happened to me in Sri Lanka. As soon as I tried to collect money at Colombo airport, it was refused. After trying on several distributors, I had to change some of my euros. My bank was informed of my trip but blocked my card. I had to wait a week for the problem to finally be solved!
At the end of your trip, you can change your euros rather than making one last withdrawal, and thus avoid one more commission.
My advice: keep your euros in a different place from your bank card and local money. Also keep your big notes separate from your currency. In case of theft, you will not lose everything.
Plan an itinerary.
Prepare an itinerary to familiarize yourself with the country and its geography.
Especially for the first trips, the itinerary can have a reassuring side.
However, don't follow it blindly to discover other places that people you meet recommend, or stay longer in a place that you particularly like.
Avoid, as I have already seen, planning absolutely everything, even the bus or train schedule.
You will not be able to stick to it anyway and it may cause you unnecessary anxiety.
The aim is not to do the whole itinerary. If you want to take your time, don't hesitate to do it.
My tip: I have used Tripline on occasion. This site allows me to build my itinerary directly on a map and to record useful information or links. I also really like the digital post-it side of the Trello application, which allows me to record my notes before and during the trip. For maps, I use more and more the wordpress plugin "Huge It Google Map", which allows me to view my itinerary and share it with my readers on my blog.
Reserve your first hotel night.
Even today, if my flight arrives late (mid-afternoon or evening), I book my first night in a hotel.
It saves me the hassle of looking for accommodation after a long, tired flight and allows me to enjoy a little bit of the end of the day or evening.
I was often using Booking site, but for Asia I prefer Agoda.
If you want to book with Booking, you can do it >> here
I now prefer Trip Advisor for its user reviews and Agoda for its low prices in Asia, even on luxury hotels.
An additional advantage of booking via Agoda website: you earn points on your favourite loyalty programme!
E.g.: I am part of Qatar Airways' free frequent flyer program – in the many advantages, I am often upgraded and I have used my points several times for free tickets. By booking via Agoda + Qatar Airways Privilege Club, I earn points on my Qatar card.
That's great, isn't it?
I prefer guesthouses.
By extension in Asia, the term is used for all places that are not part of a hotel chain or brand.
My advice: if you travel by public transport in the country, prefer departures in the morning in order to arrive early enough to calmly seek your accommodation. By not booking in advance, you will often get a better price. You will also be able to see and choose your room.
How to find comfortable accommodation.
I often hear: "I wouldn't be able to travel like you, I like my comfort too much."
Even on the other side of the world, you will find comfortable rooms.
Personally, my "vital" minimum is a single room with my own bathroom.
It is easy to find them for a generally low price.
You can even stay in luxury establishments for a very low price compared to Europe.
In some countries such as Thailand or Indonesia, you can find charming places for 8-10€.
For 60-100€, you will find heavenly and very luxurious places.
On the other hand, in Burma, the prices are excessive for a very basic comfort (often 20$).
In India, prices are relatively fair, although increasing, but do not expect correct service except in high-end or slightly higher class establishments.
My advice: do not hesitate to negotiate the price, provided of course that the price is not already excessively low.
How to save the hassle before departure: opt for the visa on arrival when possible.
Some countries offer this procedure, which is very flexible and fast.
If you live in the province, this will save you from travelling to the embassy or using a mail service.
Just make sure you have all the necessary documents for the request.
Don't forget to check the expiry date of your passport.
Once the visa has been issued, make sure that the dates are correct.
Other countries offer a prior online procedure, such as Vietnam, which allows everything to be prepared before departure and to receive the visa on arrival.
India also offers an e-visa since 2015.
Make sure you do not have to pay in a particular currency in cash.
If so, plan accordingly or ensure that there are distributors or foreign exchange offices before the immigration office.
My tip: although this procedure may seem scary the first time, it allows much more flexibility. Sometimes the rate is lower. Interesting detail: there are often fewer people at these counters than at traditional counters. So you'll probably save time! Last time, the e-visa arrival counters in India were assaulted. Despite everything, I think it's still a good option, having really struggled last time. I arrived on Republic Day, there was a huge crowd, few counters. People started passing each other, pushing each other, assaulting the counters. We were on the verge of a riot and the staff threatened to close everything down!
Check the visa requirements for the country you are going to visit below. If you want to avoid the hassle of processing, you can also order your visa via this site.
Chapter 3: How to take care of your health and hygiene?
How to prepare a medical kit?
Plan your usual treatment if you have one.
If you are away for a long time, your doctor may exceptionally apply for an early delivery.
Also take paracetamol for pain and fever, spasfon for stomach pain, anti-diarrhea medicines, some bandages, scissors (in checked luggage even if they are round-tipped, foreign customs may be restricted).
Ask for the version of medication to be taken without water (lyoc).
If you plan to hike or walk outside the cities, consider aspivenin and survival blanket.
Don't bother.
You will find official drugstores on site.
Buy tiger balm on the spot, very effective in relieving insect bites, aches and pains.
My tip: I always have anti-nausea tablets and I distribute them to the local people who are sick on the bus!
How to protect yourself from mosquitoes?
The mosquito problem should not be taken lightly, but neither should it become an obsession.
Several tips:
Make sure it's mosquito season! Drug treatments can have very unpleasant side effects and it would be a shame to take them for nothing.
Ask about the dangerousness because the treatment will not be the same. While in most cases, mosquito repellent spray is sufficient and MUST be used in the evening, it would be very unwise to travel to, for example, northeastern Cambodia without preventive medical treatment. In this type of highly malarial area, it is also recommended to impregnate your clothes. I have never been bitten in Cambodia but I met a careless young couple covered with bites and who told me that they were not taking any preventive treatment…
Buy local insecticide sprays such as those from Soffell. Very effective because they are adapted to local mosquitoes, they are less harmful to the environment than Tropic 5/5 type of products. Besides, they smell good! Also cover your whole body when evening falls: long-sleeved pants and shirt are required.
Ask your doctor to prescribe doxycycline if you need to take preventive treatment. It is much cheaper than the expensive Malarone and it is the most effective treatment (it is the one the army takes!). Side effects are less important. Be careful, however, to avoid the risk of skin photosensitivity. Please read this article before choosing this treatment.
My tip: ask your hotelier for a fan. This is very effective in keeping mosquitoes away from you and avoids cluttering up the mosquito net.
How to check the essential vaccines for your destination?
As you travel, you will quickly realize that it is always the same vaccines in different parts of the world.
For Asia, in addition to the traditional vaccines, I remain up to date for hepatitis A and typhoid fever.
Hepatitis A is transmitted through food, beverages or objects contaminated with feces. The vaccine is therefore highly recommended for Asia / Oceania, Africa, Latin America / Caribbean, Eastern Europe and the Near and Middle East.
Typhoid fever is transmitted by the ingestion of undercooked meats, drinks or food contaminated by the feces of an infected, sick or healthy carrier. The endemic area is the same.
I had been vaccinated against hepatitis B during the 1994 campaign. This vaccine protects a priori for life, but has been the subject of controversy.
Although I often travel alone to remote areas, I am not vaccinated against rabies. It is up to you to decide what your choice will be. So far, although I have encountered many stray dogs and a few rats, the risk has not seemed sufficient to make the vaccine.
Yellow fever is only found in some African and Latin American countries.
My advice: even if you trust your doctor, make sure he or she is well informed. Even a very serious doctor can't know everything. The trusted doctor is the one who will be able to admit his or her shortcomings and turn to the right source of information.
How to test the local food safely?
The discovery of a country is also made through its culinary specialities.
It would be a shame to deprive yourself of it for fear of being sick.
Before eating, wash your hands with soap without water, anti-virus and bacteria purchased before you leave.
However, don't make it an obsession, otherwise you risk damaging your hands and depriving yourself.
I avoid raw food as much as possible, which can be difficult if you are often invited like me.
But I try the local delicacies like alive red ants in Indian Bastar – check the video!
If I choose a street stall, I check if they use relatively clear water to clean the plates or even disposable cutlery.
For your first trips, try to find a stall that has a local (it's like a small restaurant).
Then you will see that your stomach is more and more resistant.
That being said, you don't have to test the weird food like I do.
My trick that surprises a lot: on the rare occasions when I feel my stomach slightly disturbed, I eat more spicy! Obviously, spices kill bacteria and I recover very quickly. The locals also often have tricks to fight against the tourista.
For what should bottled water be used?
Of course, the basic principle in many countries is to drink only bottled water.
To limit the risks during the first trips, it is strongly recommended to brush your teeth with bottled water.
Similarly, if you wear contact lenses like me, I recommend that you wash your hands with bottled water before handling them.
Personally, I choose one-day contact lenses to avoid eye contamination.
My advice: always ask your hosts if the water they offer you is bottled. For two weeks, my friends in Jagdalpur made me drink tap water, without knowing that it was dangerous for me. As proof that my stomach is getting better and better, I only felt the effects when I left, at the same time as the uncle!
Girls' special.
If there is one thing it is useful for us girls to know, it is to know how to ask for the toilet.
In Asia, the word used to encourage babies to urinate often sounds like the sound.
The advantage of knowing our equivalent of the word "pee" is that people will understand it, whatever their dialect, at least in theory.
In China in particular, your interlocutor will have difficulty believing that you speak Mandarin and that you are really saying "xuxu" (pronounce chu chu).
But if you act like you're sitting at the same time, there'll be no more ambiguity…
Just laughter!
The Indian word is very similar: "sou sou".
However, the Indians will prefer to lift the little finger, right or left, whatever, towards the sky, palm facing them.
If you ask for toilets this way, your popularity rating will jump!
My advice: if the pictogram is in Chinese or Indian characters, follow the women. In China, the female character resembles a camping chair. Be prepared for the challenge of shared public toilets, especially in China.
Girls special 2.
I won't tell you about the menstrual cup.
It's a subject I don't know about because I don't use it.
I prefer by far my continuous pill and this is what I recommend to avoid inconvenience when travelling.
Toilet paper.
Depending on the country, you may have difficulty finding toilet paper.
However, you should be aware that more and more guesthouses are making them available to you.
Instead of carrying bulky rolls, I opt for tissues.
In India, toilets are often equipped with a jet, either directly in the toilet bowl or as a shower.
Isn't it finally more hygienic and better for the environment?!
Be careful, however, with humidity, which can cause urinary inflammation if you are fragile.
My tip: I always bring baby wipes with me, which also allow me to cool my face when it is very hot. After use, I put them in a small plastic bag like those found on French night trains. Public garbage cans can be rare and it is my policy never to throw them into the wild, and also to show the locals these environmental gestures.
Chaper 4: How to take care of your security?
Be confident.
The essential complement to the smile to make beautiful encounters!
Not only is your insurance likely to scare away potential aggressors, but coupled with a smile, it will naturally attract people to you.
When I was a trainer, I followed and then taught self-defence classes.
Our trainer, a well-known behaviourist police officer, showed us that he was able to identify people who were likely to be attacked, through their gait and posture.
At the end of my trip to Vietnam, I spent a few days with a French woman I met on a bus.
She was extremely stressed and defensive towards the locals, and we exchanged on the subject.
By spending these few days with me, she totally relaxed and was able to meet new people.
In many parts of the world, the locals are much more intuitive than we are.
They follow their instincts and again, confident behaviour will have a positive impact on others.
One of my favourite anecdotes: in Thailand, near the Burmese border, I was "adopted" by Burmese monks and spent two wonderful weeks with them.
On my next trip to Cambodia, I wondered if Buddhist monks were as open as Burmese monks or as distant or even antipathetic as Thai monks.
During my first temple visit, I asked myself this question, felt uncomfortable and did not smile.
No one came to me.
For my second temple, a local took me on his scooter.
I arrived relaxed and smiling.
And I spent more than two hours talking to the monks!
Since then, I might as well tell you that I strive to be systematically comfortable and smiling, wherever I am.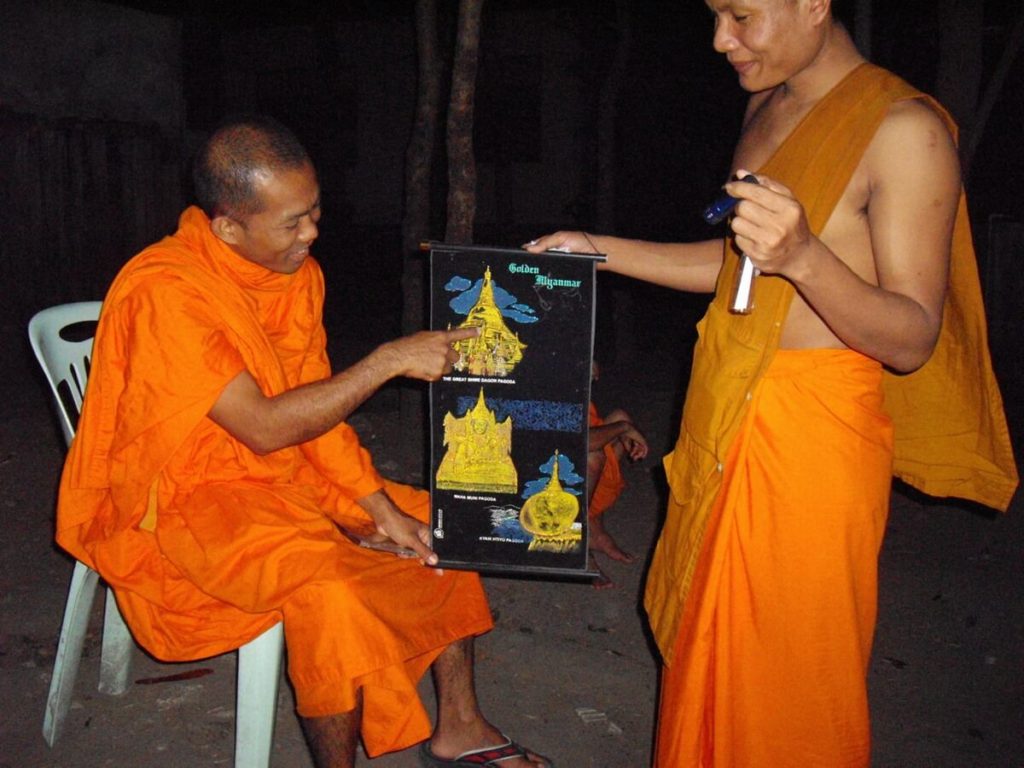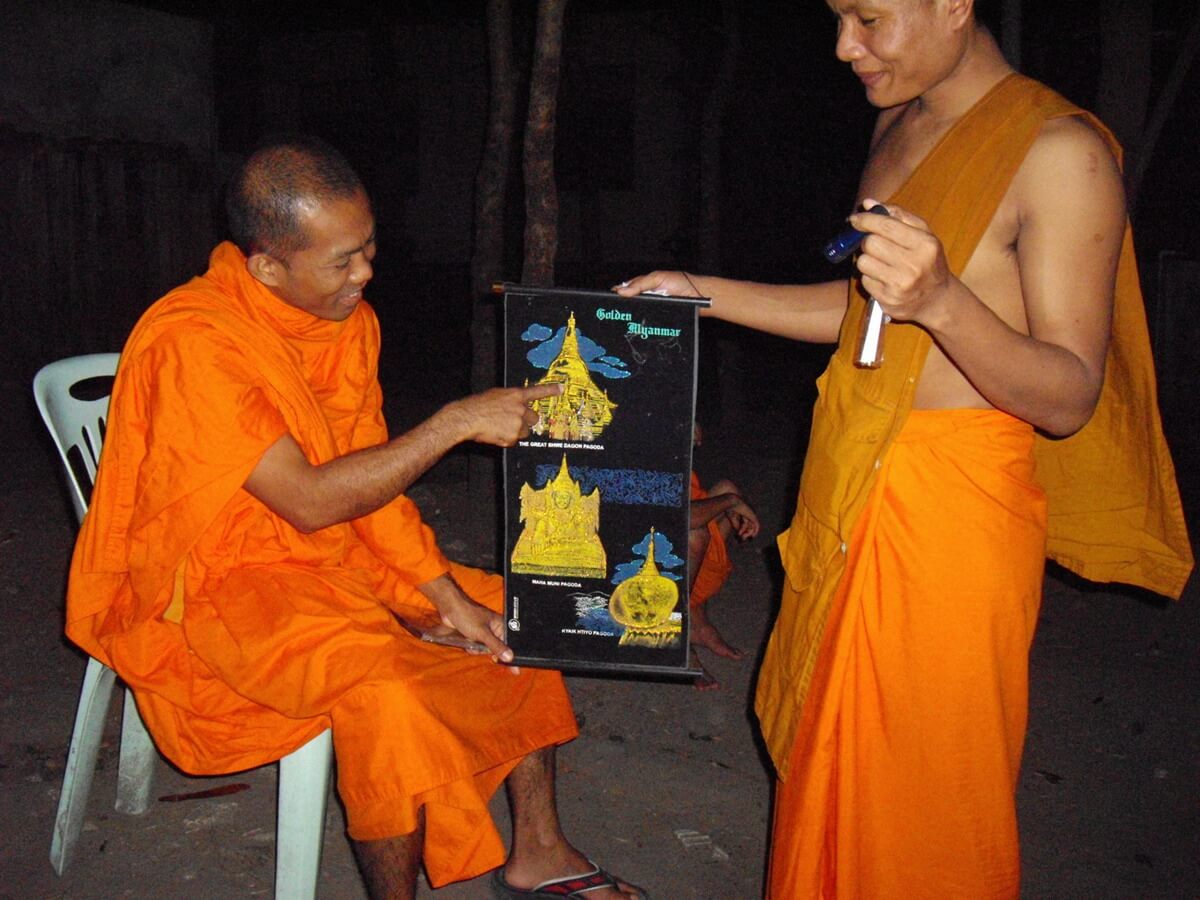 Listen to the locals' advice.
Who better than a local will be able to inform you about his country, reveal small secret places, festivals off the beaten track?
Similarly, if the locals recommend that you do not take a road or visit a district, listen to them.
They know which places can be dangerous for you.
My advice: This recommendation applies to people in the area you are visiting. However, if a person lives in Delhi and has never visited Bastar, do not listen to their advice not to go to that district. The Indian media tend to focus on "what sells": the conflict with the Naxalites. My blog is very appreciated by the Indians because it shows a totally different facet of this incredible tribal region, and encourages them to visit it.
Dare to say "no".
If you are uncomfortable in a situation, feel free to say no.
Put your politeness and fear of offending aside.
Your interlocutors will prefer that you be frank and direct with them rather than a situation of discomfort.
This advice is especially true with men, and on buses, if you are a woman.
In some countries, Western women, unfortunately, have a reputation for being easy.
Some men are very direct.
Don't beat around the bush and make it clear that you're not interested.
A little anecdote: in Vietnam, I had a speed dating on a local bus! Several young men followed one another in the place next to me. The few minutes of conversation ended each time in the same way: "do you want to sleep with me tonight?" "No". Everything went well with a smile, in a good-natured atmosphere.
Advice: If the person you are talking to does not want to understand, there is no need to be discreet. Raise your voice to attract the attention of other passengers. The unwelcome one will quickly distance himself. Don't worry, despite many solo trips, I only applied this method twice (in Sri Lanka, a destination I advise against women travelling alone to travel to, where a man used to take advantage of the bus crowd to touch my breasts; in India, where my bus neighbour stuck to me very insistently and did not want to move despite the free seat beside him).
Keep a copy of your important documents.
Save both online and plan to have photocopies, including your passport and visa.
You will most likely be asked for copies for the purchase of a sim card and some special authorizations for restricted areas.
Passport photos will also generally be useful.
Be careful with India, the format is very particular.
You will have no choice but to choose a professional photographer, in France or on site.
My advice: keep these photocopies in a different place from the original. If you lose your passport, providing a copy of it speeds up the process (at least it seems so, since fortunately I've never had this problem).
How to use the local buses safely?
Avoid night buses as much as possible, as they are far too dangerous.
During my 2015 trip to India, Chhattisgarh Tourist Board provided me with a car with driver.
On the road to Chitrakote Falls, the night route was particularly stressful.
In the curves, truck and bus drivers move to the other side of the road without worrying about what happens in front of them.
Try to take the most reputable companies because they are safer.
Whether in Asia or Africa, I have nicknamed their driving style "horn driving".
When someone wants to overtake, whether another vehicle arrives in front or not, he honks his horn and moves away.
It is not uncommon to see three vehicles occupying the same portion of the road at the same time.
My advice: most of the time, drivers rely on their divinity (ies) to avoid accidents… As for me, I tell myself that the driver has already made many trips without an accident and that there is no reason for the accident to happen this time (that's the only thing I could find!). I prefer the train when possible.
Adapt your clothing.
Hollywood has made a significant contribution to spreading the image of an easy European woman.
Instagram's too many naked bloggers are only amplifying the phenomenon.
It is, therefore, more important not to add to it.
Without going so far as to adopt the look of the locals, unless you find it pretty and practical, avoid clothes that are bare and too close to the body.
Similarly, don't lounge around in a bikini on the beach if the locals don't.
Not only will you show respect for the local culture, but it will also prevent you from feeling uncomfortable because of looks, whistles or words.
Similarly, for men, ban shorts and nude torso in countries where locals do not adopt it.
Be even more vigilant for religious places, where you will sometimes also have to cover your head and remove shoes.
Again, look at what the locals are doing.
My advice for the beach: Adopt the long fabric type pareo / sarong / batik, both light to carry, space-saving and practical for changing and even swimming.
Chapter 5: How to behave, especially if you're a woman travelling alone?
Don't let others communicate their fears to travel solo.
Especially before your first trips, many people may communicate their own fears to you:
Your relatives who have never or rarely travelled and are worried about you, other travellers who want to pretend to be superheroes or spend their time being on the defensive, people who are recommended because they are from the country visited but have never actually set foot in it or are overreacting…
My advice: Although some paper guides and websites encourage you to communicate your planned itinerary to the French embassy of the visited country, I never do. If I had listened to the French Embassy in Bangkok, I would never have gone to Burma or northeastern Cambodia. When I went to Mae Sot, on the Burmese border on the Thai side, the site indicated the city safe for one country, strongly not recommended for the other country!
Adopt the behaviour of the locals and respect them.
In some countries, affection in public is very unwelcome.
If you are in doubt about what to do, observe the locals and follow their attitude.
Even a kiss on the cheek can be very badly perceived.
As I was visiting Elephanta Island off Bombay (Mumbai), a German couple stood between me and the statue of the Triple Divinity.
The young woman wore a skirt that almost stopped at the bottom of her buttocks (very inappropriate in India).
His companion, for his part, stroked his buttocks. Guess who got in trouble with the security guard?
The young Indians who were watching the scene, very amused and excited!
This couple didn't stop there. On the return boat, they took over the only 3/4 seat bench, spreading out as much as possible so that no one would stand beside them. After a while, an elderly Indian woman asked to sit on it.
They finally deigned to move a little, showing that they were very unhappy.
The poor woman had only a very small piece for herself.
You have no idea how many tourists I have seen behave very badly towards the locals…
My advice: Even if you make an odd mistake, it is unlikely that you will be informed. If you feel uncomfortable or unspoken, do not hesitate to ask if your attitude is correct or not. As a Westerner, you will generally be highly respected. Do not abuse it and show that you are just as respectful. In particular, avoid open criticism of the country's culture. We have the right to disagree, but there is a way to get the message across, very gently… Example in India: I have never criticized the caste system or the condition of some women. On the other hand, I communicate widely about the respect I have for each human being, whom I consider to be my equal. That's one of the reasons why I'm so popular in India.
Accept to be destabilized.
When travelling alone for the first time and to another continent, you are inevitably confronted with a culture that is a little or very different from ours.
I must admit that this is the side of the trip I prefer: feeling challenged in my ideas, values, getting out of my comfort zone, learning from all these differences, etc.
A few years ago, a couple of colleagues, despite my advice to start with South India for their very first trip outside France, went to North India.
After a few days, I received a desperate message.
The difference with France was so big and this couple so unprepared psychologically that they were in total panic, suspicious of everyone and everything.
They even suspected their driver of wanting to rob them… because he wanted to invite them in his family and was too sympathetic.
Their weak English did not help communication with the locals.
In other words, they understood nothing about the country and were very destabilized.
They were even thinking of shortening their trip!
I immediately replied with reassuring words, so that they would also feel that they were not left on their own without contact with the outside world.
In particular, I explained that India always destabilizes and provokes very strong feelings: either you love it or you hate it.
Their feelings were normal.
I reassured them about their driver, explaining that this is a very common behaviour in India, where hospitality is very different from home.
My email comforted them so much that they relaxed, continued their journey and have fond memories of it.
My advice: Be aware that you may be destabilized and accept it. If you know other travellers, talk to them. They will surely find the words to reassure you. If you don't know any, write to me and I'll help you.
You are free to be a tourist.
This is the big debate among travellers! There is even a blogger who has made it the title of her blog:
"I'm not a tourist, I swear."
No matter what you say, every traveller is a tourist if you use the definition from the dictionaries.
Whether we are engaged in beach tourism or responsible tourism, it is always the word "tourist" that is used.
Although I am more interested in people and the preservation of local traditions and cultures, I am still a tourist.
And why should my way of travelling be better than that of others?
Remember that the important thing is to do what is right for YOU.
Don't listen to critics about the way you travel.
Today, a couple is living adventurous journeys on the other side of the world, without any planning.
Tomorrow, he may feel the need to organize everything in advance because he will have children.
You may start with a trip where you want to plan everything, book each of your nights before you leave and only visit very famous places.
Why not if it makes you feel better!
Tomorrow, you may want to embark on something more adventurous. Choose what you like and want to do.
You should also know that few are these "adventurers" who really take the time to discover in depth the country they visit.
They often have an itinerary that they absolutely want to follow and often spend only one or two days at most in each place.
My opinion: You can easily get off the beaten track by walking around very touristic sites. In Bagan in Burma and Angkor in Cambodia, I was able to discover the life of the locals by moving away a little from the "marked tours". In Yangshuo in South China, I walked along the Li River instead of boating or cycling. And if you don't want to get off the beaten track, that's your choice!
Chapter 6: How to be accepted and immersed in the local population?
During my various solo travels, I made many encounters, sometimes very touching like those of the Burmese monks at Mae Sot in Thailand or the Bastar tribes in central India, sometimes incredible, like that of the Buddhist oracle of Dirang in northeast India. I tell you some of these stories below and then my advice.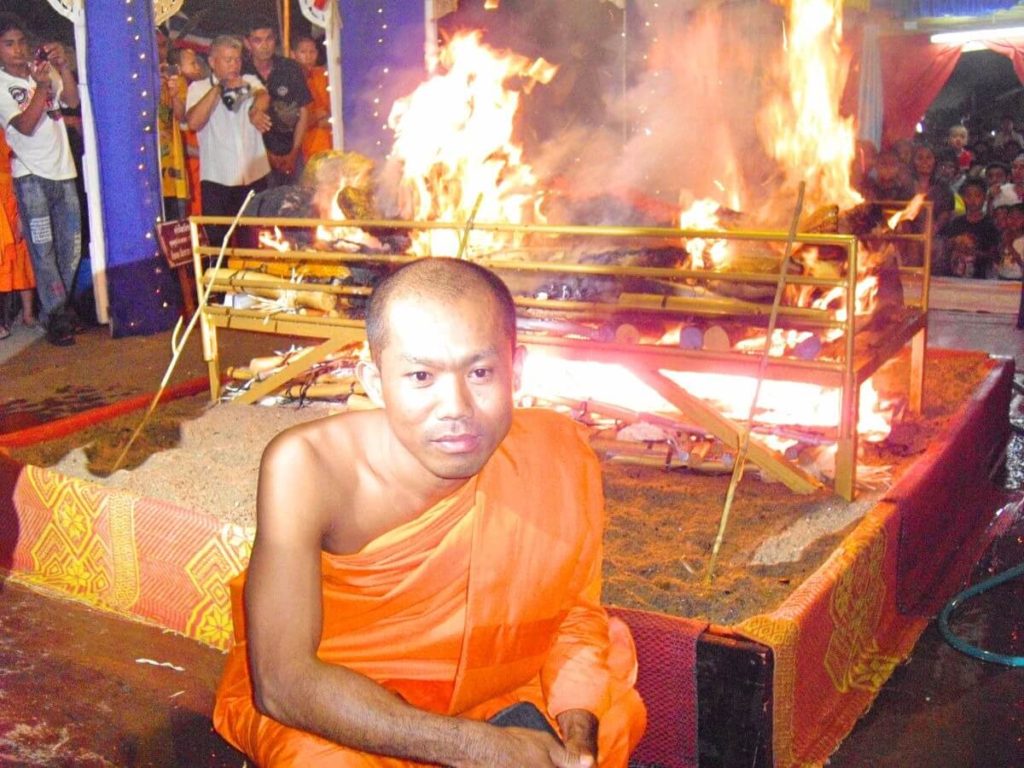 Two weeks with the Burmese monks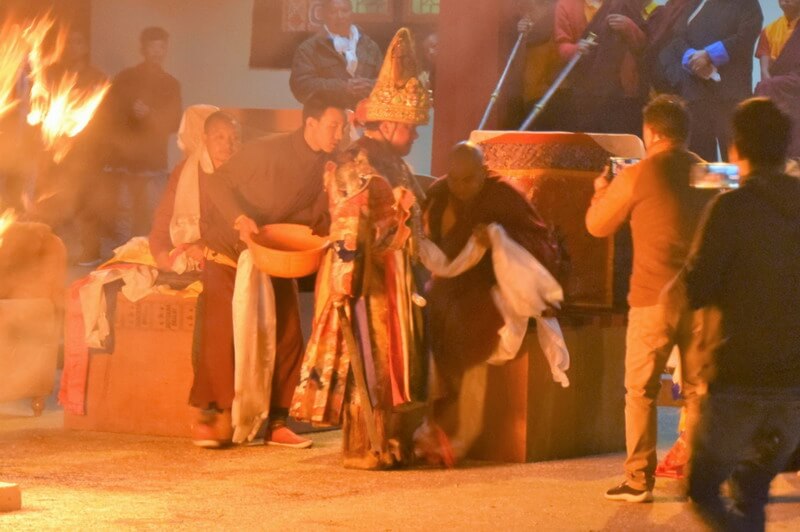 The Buddhist Oracle
Smile and talk to people.
Have you ever noticed how one person's behaviour can influence others?
His words, his actions, his way of standing, the expression on his face, everything will contribute to creating a positive… or negative climate.
This is called the mirror effect.
In other words:
Behaviour feeds behaviour.
So smile, talk to people and don't be defensive.
You will soon see that locals will appreciate communicating with you, even if it is only by gesture and you don't have to be suspicious of everyone.
As everywhere else, there are people you can trust and others who are less so.
Don't think that everyone wants to cheat you or steal from you.
Do you think that all the people you meet in your country are untrustworthy?
Certainly not.
Well, remember that it's the same thing everywhere and that most of the people you talk to, especially in Asia, are especially curious about who you are, where you come from, etc.
And if at the same time you are comfortable and confident, you should not have any problems.
Also, be aware that most localized scams are known, so read the recommendations for your destination on the forums and travel guides.
In Paris, you are on the alert in the metro and buses in particular.
Be aware that in Bangkok, a very organized mafia is operating, with the help of Westerners, and the jewelry scam is well known.
In case of problems, you can also count on the help of the locals.
One day in Egypt, a young man started following me.
I turned around to go back to the village from which he came and shouted to alert people.
All the inhabitants went out and surrounded the young man to prevent him from following me.
They explained to me that he was "the village idiot".
They were sorry and kept apologizing.
I reassured them by thanking them for their help and telling them that I had been there for three weeks and had never had a problem with the locals, but quite the opposite.
My tip for meeting the locals: be curious, show your interest! Come closer to watch festivities, take pictures or video. You will most certainly be invited like me to many weddings, funerals (they are most often very happy in Asia!), to eat, drink tea, even travel with families. You will learn a lot about the local culture that your hosts will proudly explain to you.And please do not apply the advice I have just read, except in a real situation of danger: Yelling at the person approaching you, chasing them away by insulting and threatening them. Don't you behave like savages in your country? Do the same elsewhere!
Tips for communicating.
You will soon find that people generally make a lot of effort to communicate with you.
Often, we have great moments of exchange without needing words.
Nevertheless, a mini conversation guide is an excellent way to communicate easily.
There are also illustration guides.
Lonely Planet publishes Just Point.
Just show the corresponding drawing.
For China, there was an extremely practical guide but, it seems, not published anymore:
The Chinese yes/no.
Each section corresponds to a travel situation:
In hotels, restaurants, railway stations, etc.
Each useful question is indicated in your language and Chinese characters.
Just show the Chinese translation, knowing that these are only closed questions.
Your interlocutor can then indicate the answer with a nod.
My advice: In China, I have sometimes taken my conversation and travel guides out on a train, in order to break the ice with the passengers. It was a total success, with a large crowd to discuss with me. A deaf and dumb Chinese man, appreciating this trick, came to bring me a paper with his address so that I could visit him in his Tibetan village.
An anecdote… tasty…:
At a market in a small village in southern China, near Yangshuo, I was invited to share a Chinese hot pot.
Before tasting, I wanted to know which animal it was.
I showed the illustrations in Just Point it and always got a negative answer.
The mimes of my hosts made me conclude that it was a baby water buffalo (we reassure ourselves as much as we can!).
On my way back to Yangshuo, a Chinese friend confirmed to me that I had eaten… dog "Gou", with a descending accent then going up on the o, which gives more or less "gouo".
But don't worry, not all Chinese people eat dogs, far from it.
On the other hand, if you visit North Vietnam on your own and are always invited like me, you are likely to eat it.
In this country, you will easily recognize dog meat:
It is always served with violet sauce, made with horseradish.
Chapter 7: Female solo travel.
In the course of my travels, I became convinced that it was often easier to travel alone when you are a woman!
You will find below some advice for female solo travellers, through anecdotes.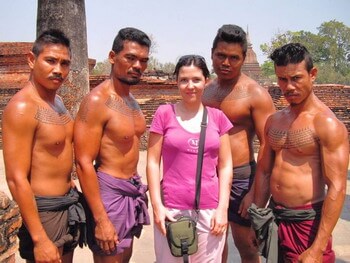 How to travel solo safely as a woman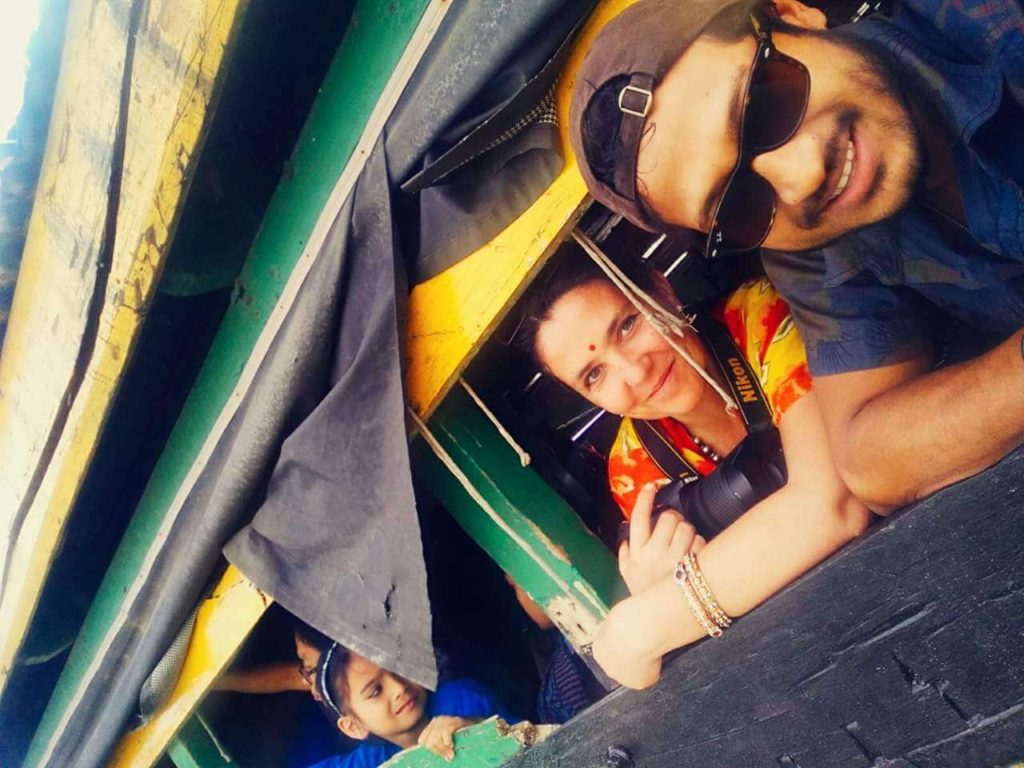 The worst dredging techniques
Chapter 8: Solo travel per country.
You will find here some of my solo travel experiences classified by country.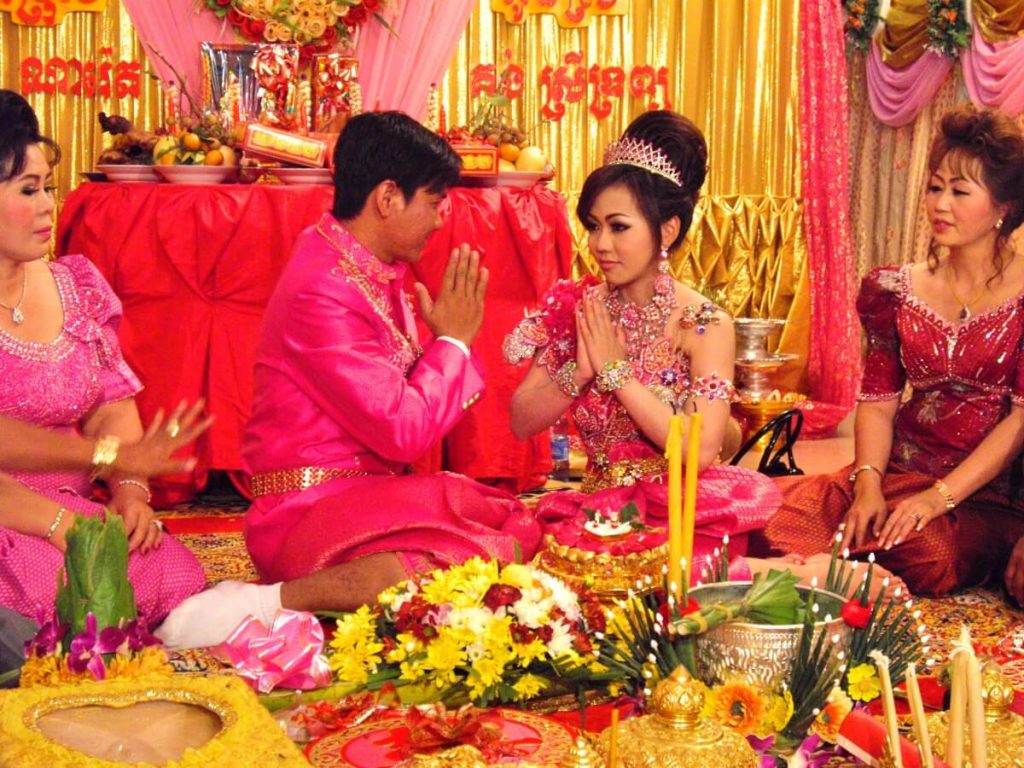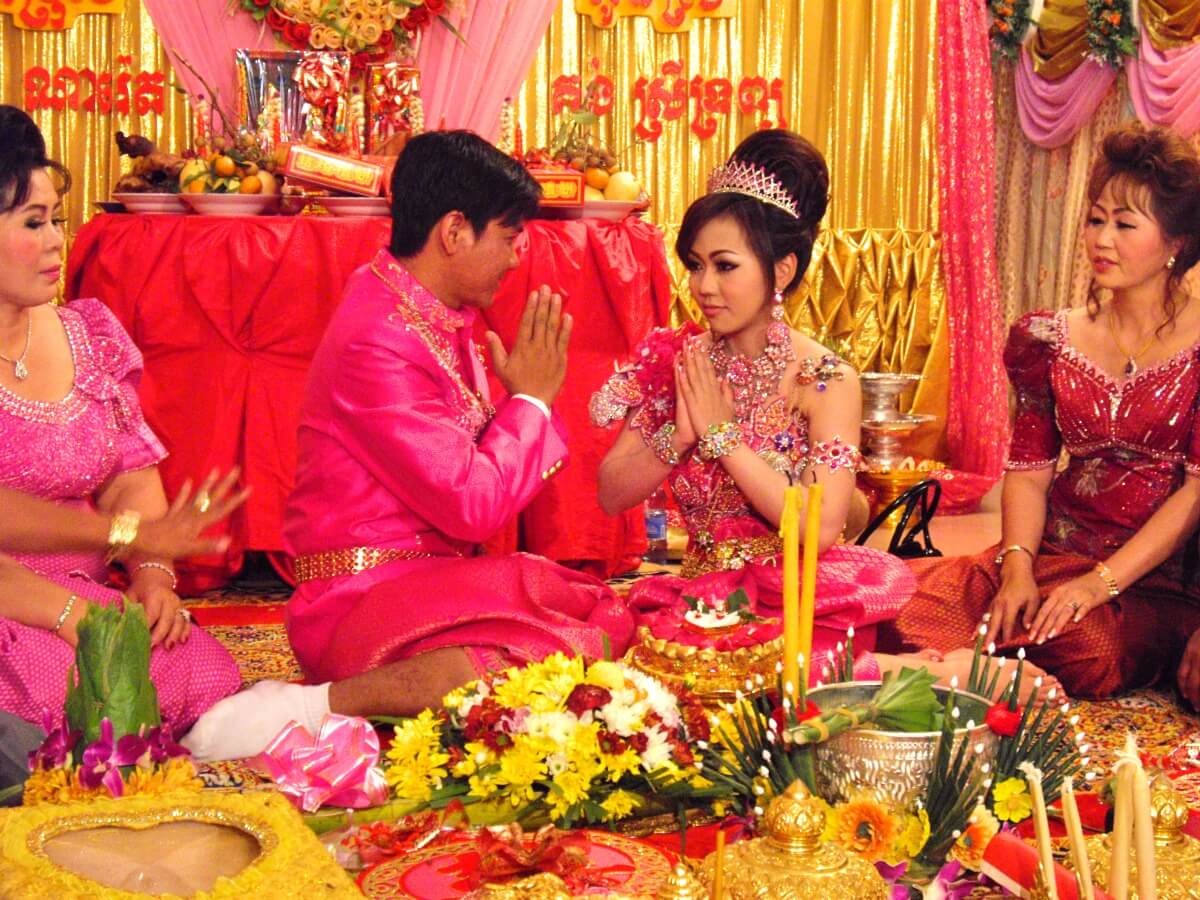 Solo travel in Cambodia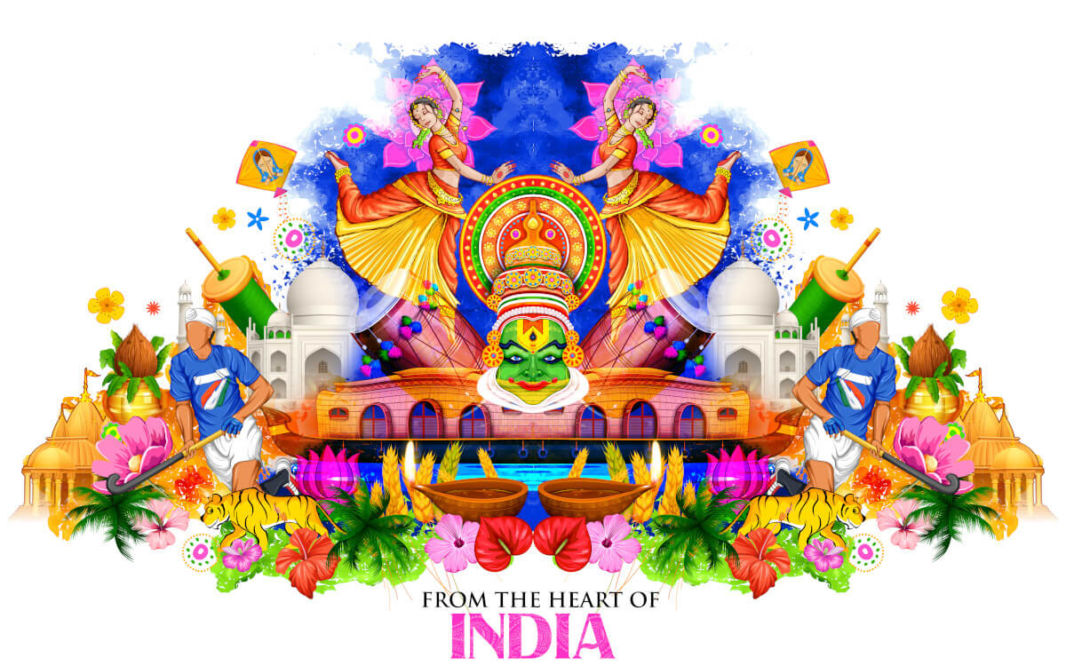 Best places for solo trip in India
Chapter 9: sustainable tourism.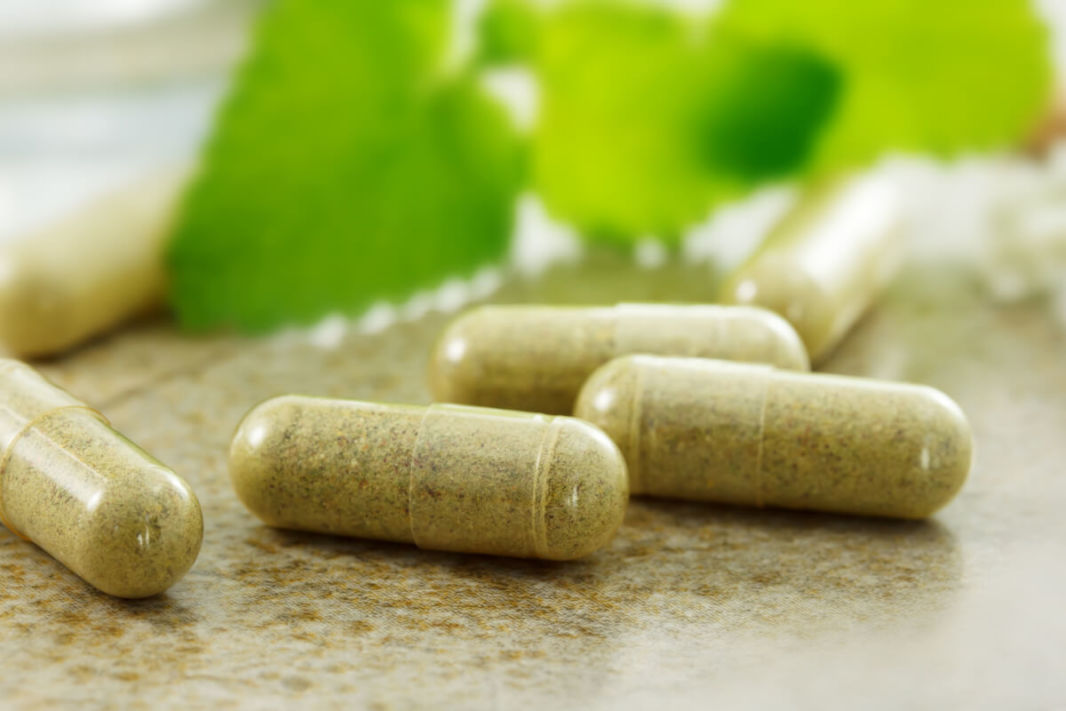 Sustainable tourism and coronavirus
Bonus: Two great resources for your trip in Asia.
Klook is a great resource to book some activities or tickets in advance.
>> Click here to see the offer
12Go Asia is a great resource to book your public transportation – ferry boat, bus – in Asia. It's a trustable Asian travel agency specialised in transportation since 2013.
Conclusion: my main tips for solo travel.
Before your first solo travel overseas:
Test the style of travel you want to experience in Europe before embarking on a first "easy" destination.
For Asia, favour Indonesia, especially Bali.
Be reassured by making contacts on the spot before you leave.
Book your first night in a hotel.
Immerse yourself in the geography of the country.
Anticipate health problems with a medical kit, vaccines.
You are primarily responsible for your safety.
By adopting the right attitude, you should avoid major problems.
Meet the locals.
Accept to be destabilized and be free to "be a tourist".
Your turn!
I am very curious to have your feedback on this article!
Did these tips reassure you?
Do you feel ready to organize your first independent trip to the other side of the world?
Is travelling alone for the first time still a fear for you?
Do you have any other tips to share?
Use the comment section below.
Do you have any topics you would like to see covered in the travel tips section?
Read more: All my tips for independent travellers.
Save on Pinterest for later.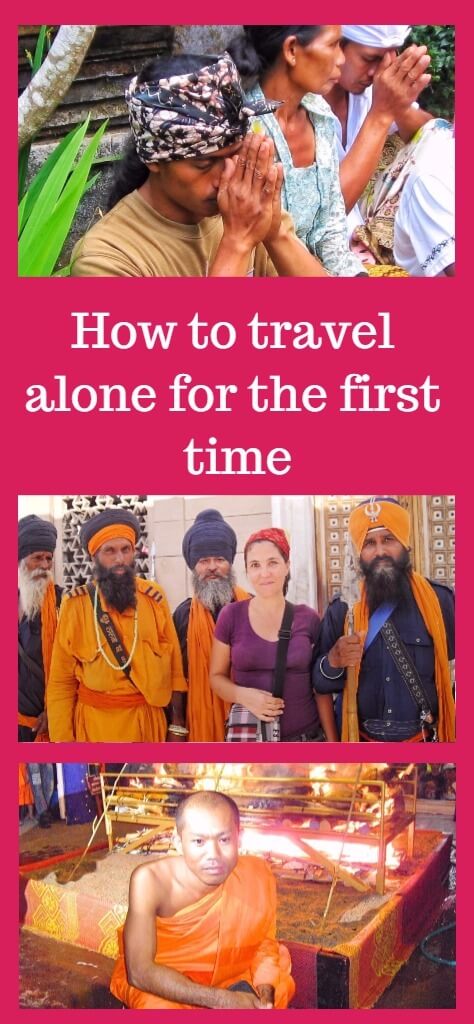 10 simple steps to overcome your fear of solo travel