Are you planning your next trip and wonder which are the best places for solo trip in India?
I have travelled solo in India for 8 months. If you regularly follow my blog, you know that I travel close to the local people. Here, I share my experience as a solo traveller in India.
The first thing I'll tell you is: the whole India is good for a solo trip. But you'll feel more comfortable for your first solo trips in India in the south than in the north and in the less touristic places than in Rajasthan or Agra.
In this article, I'll tell you:
which places I've visited in India.
the best places for solo trip in India.
why these places are a good fit or not for solo travellers.
some tips to avoid problems.
Click here to download your FREE Indian destinations guide!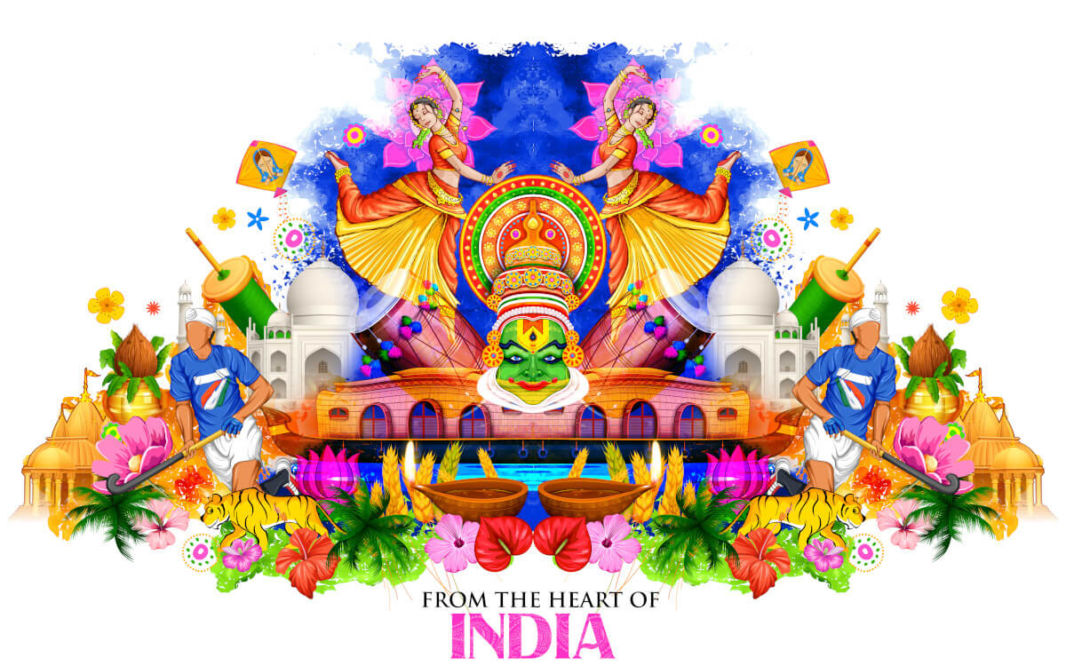 Summary – Best places for solo trip in INdia.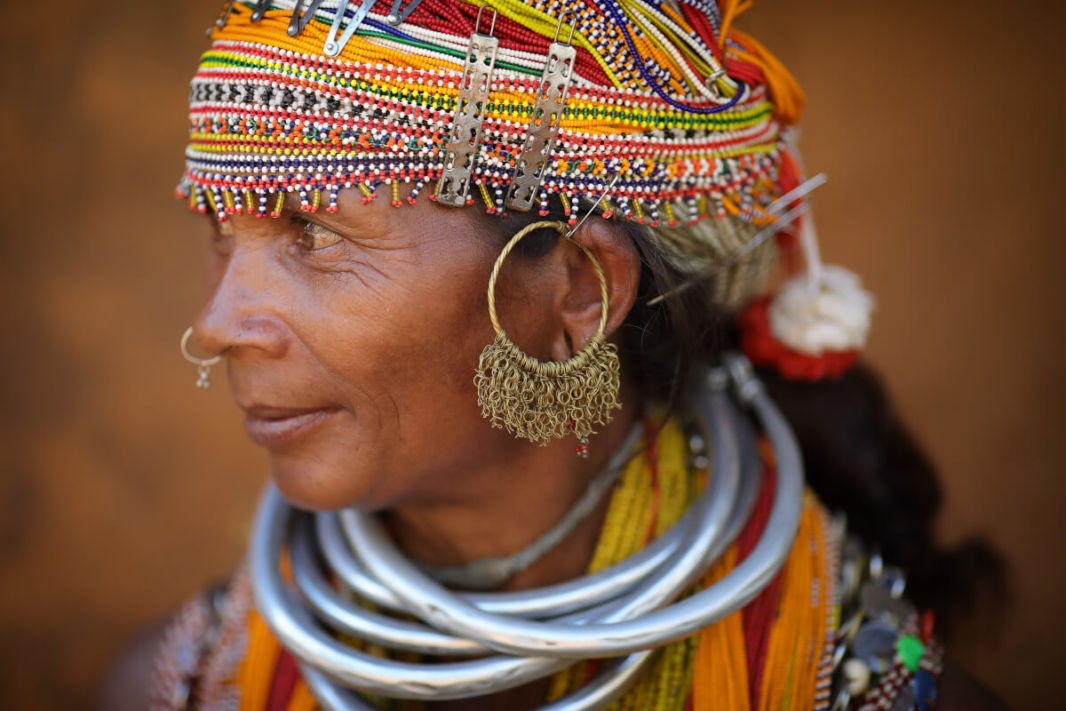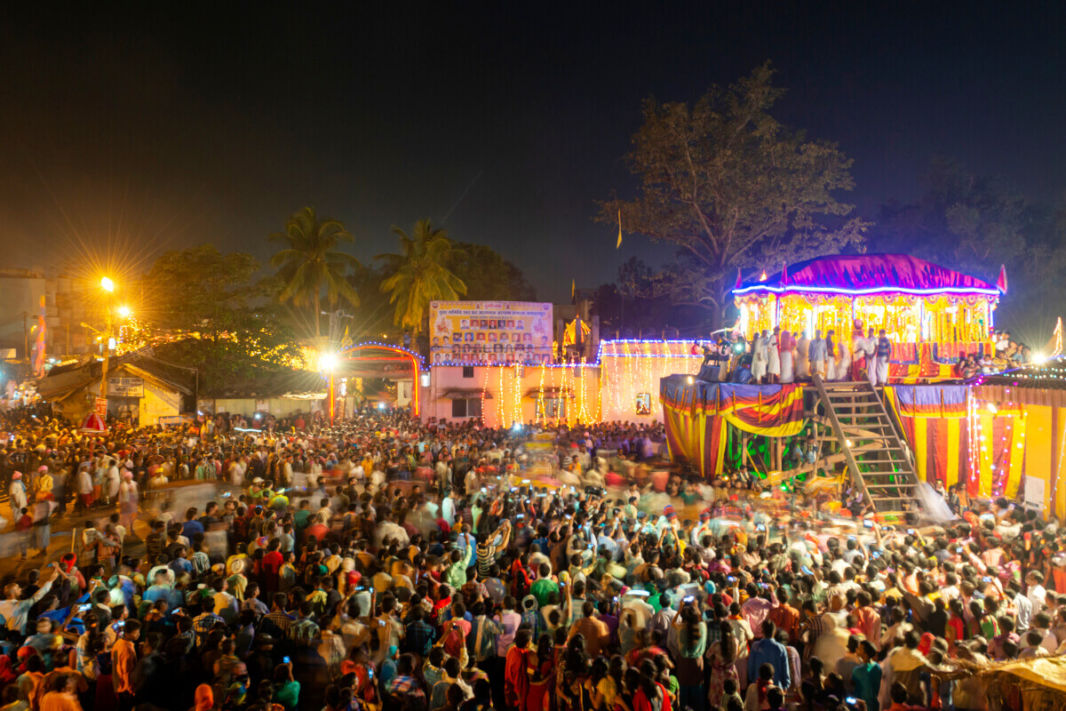 Which places I have been solo in India?
I have been to several big cities and regions. These places will be described in this article. Sometimes, you'll find a city or district in a state I also mentioned. It's because I think it deserves separate information.
Chennai.
Tamil Nadu.
Kerala.
Kochi.
Mumbai.
Vizag.
Odisha.
Bastar.
Chhattisgarh.
Telangana.
Nagpur.
Delhi.
Agra.
Jaipur.
Srinagar.
Ladakh.
Zanskar.
Arunachal Pradesh.
Assam.
Nagaland.
Meghalaya.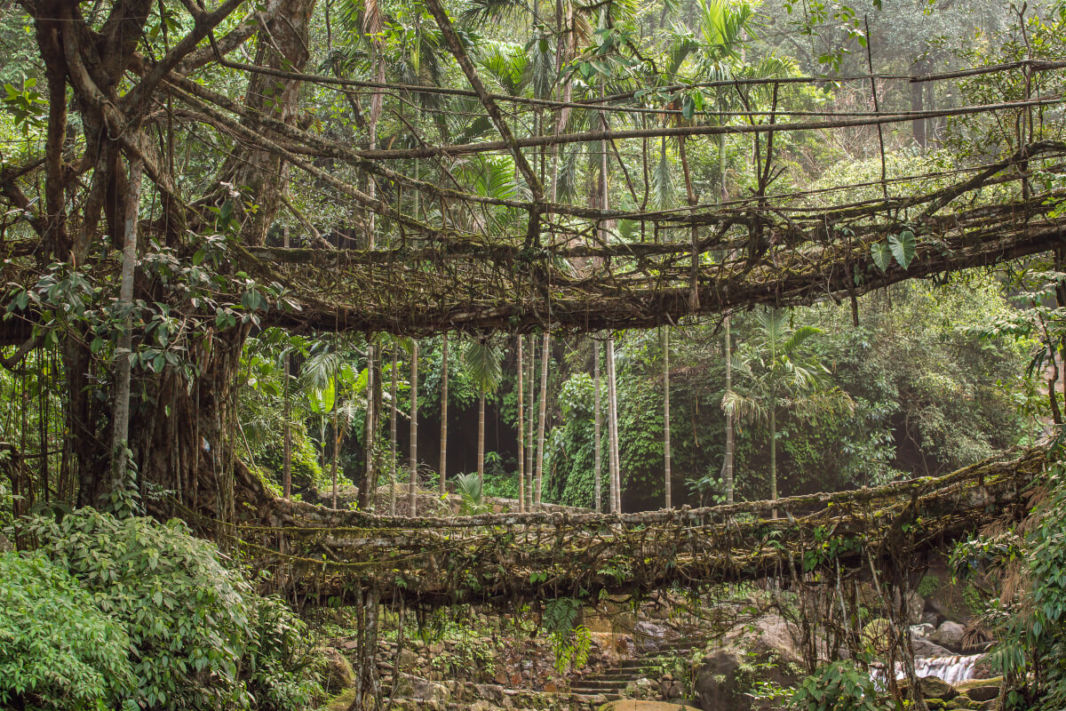 How to prepare your trip in India?
Order your Indian visa.
Book your flights.
Book your first hotel night or more.
Book your train, bus tickets or cabs.
Buy the accessories you need.
1. Check the visa requirement and book here:
2. Book your flights with Qatar Airways here
3. Book your hotel with Booking here or Agoda here
4. Book your transportation with 12GoAsia here
5. Check which accessories you need for your trip in my article here
Solo trip in Chennai.
Chennai was my very first town in India! That's why I treat it differently.
Why Chennai is a good fit for a solo trip?
Chennai is a big city but we don't really feel the crowd or crazy life.
Chennai is a very relaxing city, especially along the sea.
Spending time shooting pics and laughing with women bathing in saree is a pure delight.
Even the most famous temples are not crowded on evening.
It's really nice to walk around in this quiet atmosphere.
Even the railway station didn't seem busy.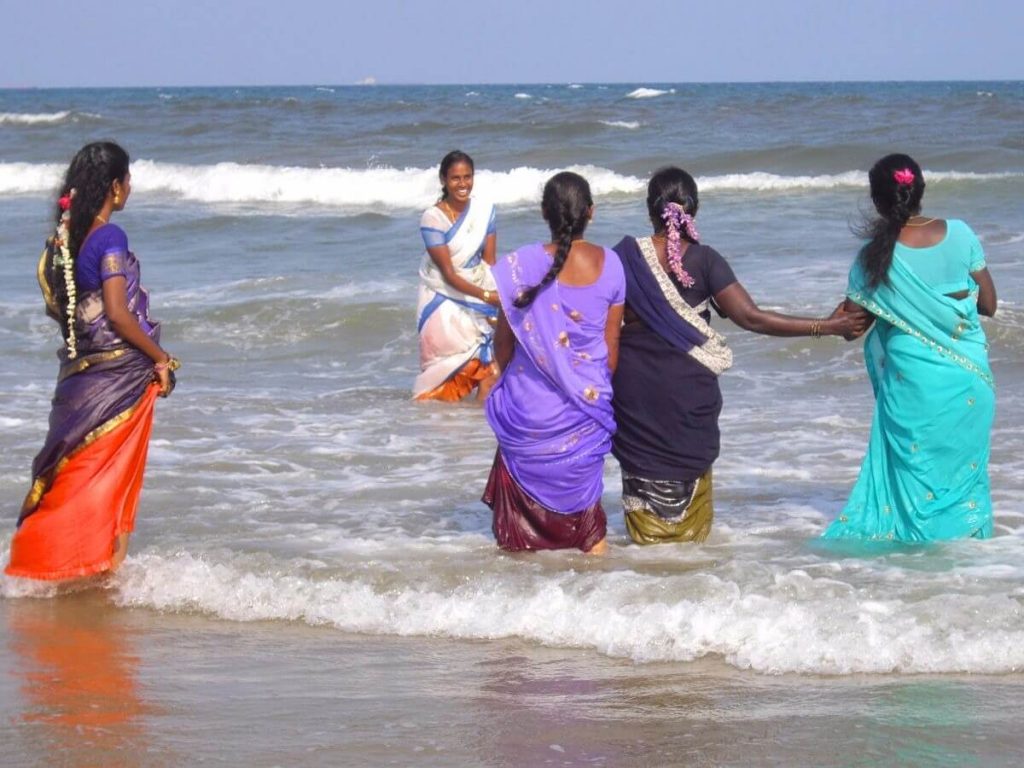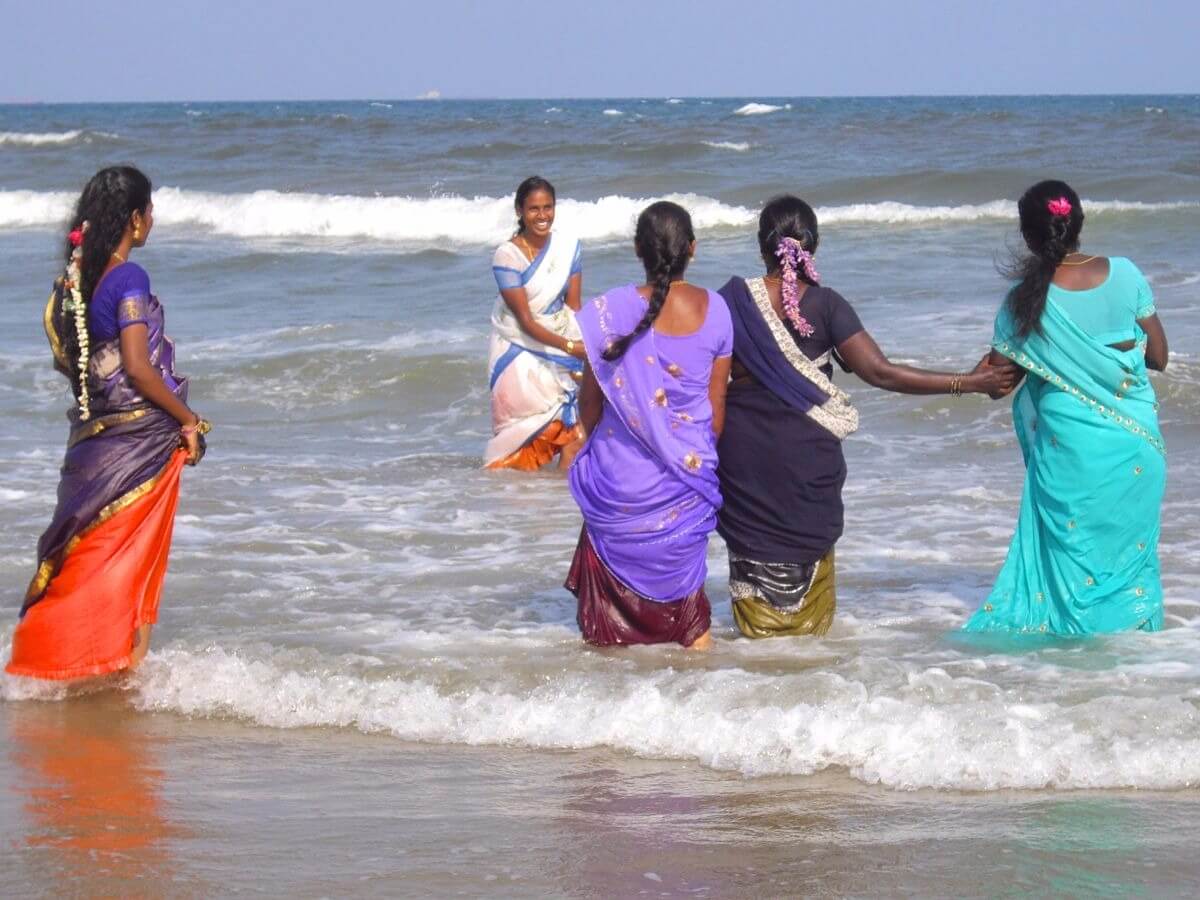 What should you care about in Chennai?
Don't go to the beach or in a park alone on evening, especially if you're a woman.
Avoid taking the bus at night.
Solo trip in Tamil Nadu.
Tamil Nadu was my first destination in India. The South of India is ideal for a first trip in India. You will see less poverty and you will meet less unwanted attention than in Rajasthan.
Why Tamil Nadu is on top of the best places for solo trip in India?
The coastal towns and villages have a very relaxing atmosphere (Mahabalipuram, Chennai).
There's a lot of temples. Religious places are always very safe.
The remote sightseeing places are very quiet and safe.
Even Trichy that is a busy city is very safe. Srirangam temple area is a quiet oasis.
I walked in Thanjavur streets at night as there was a whole night show in the temple (Mahashivaratri). I was alone and had no problem although there was a lot of people sleeping in the streets – I admit it was not my best idea and don't recommend it.
Although the streets around the big temple of Madurai are very busy, it's very safe.
You will see less poverty and beggars in the south. Although it's part of the country, it can be hard for a first trip to see many blind or mutilated people begging in the streets. It can be a shock if you're not prepared.
What should you care about in Tamil Nadu?
Be aware that fishermen and young guys in Mahabalipuram and Kanchipuram are often looking for a foreign "girlfriend".
Don't feed the monkeys in Gingee and stay far from them. They can be quite agressive.
Solo trip in Kerala.
Kerala was the second destination of my first trip in India. Just like Tamil Nadu, it's a perfect destination for a first trip in India.
Why Kerala is on top of the best places for solo trip in India?
Peryar reserve area is well organised (buses, hotels, tours, restaurants).
It's easy to move around by bus.
The backwaters are very relaxing.
You don't need to do a romantic cruise -alone, it's not so romantic… – to enjoy the backwaters.
There's a lot of charming places to stay for a very affordable price.
It's easy to organise canoe tours, take a public ferry, walk around, rent a houseboat.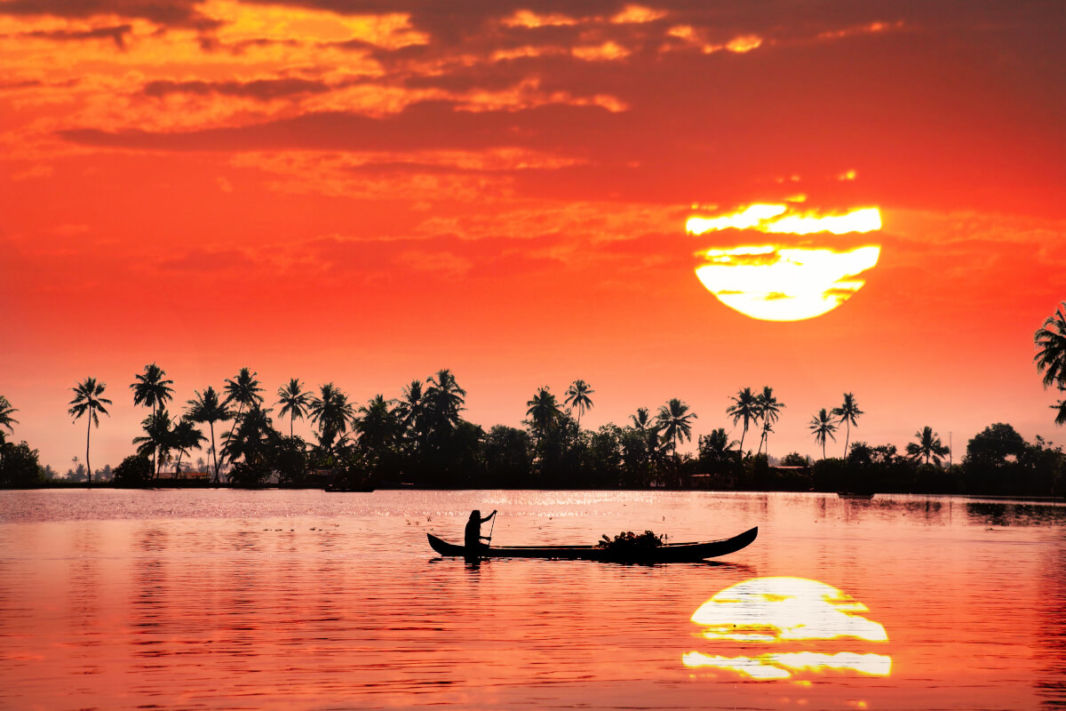 What should you care about in Kerala?
Some ashrams and medical centres asking for very high prices in exchange of a very low service (detox cure, cell room).
Solo trip in Kochi.
I treat Kochi differently as I didn't enjoy the commercial atmosphere there.
Why Kochi is a good fit?
There's a lot of nice and comfortable accommodations.
It's easy to get a ticket for kathakali and watch a good-quality performance.
Fishing nets are beautiful at sunset.
The Jewish district is very relaxing and beautiful.
The city is quite clean.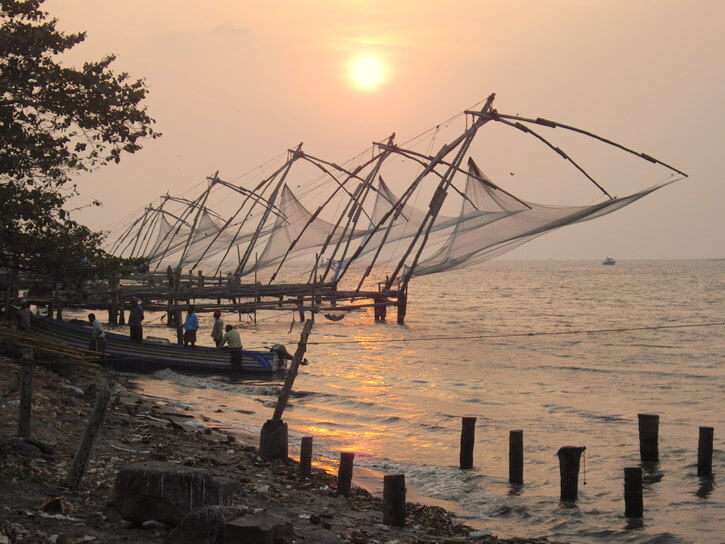 What should you care about in Kochi?
Everything is business and more expensive than anywhere else.
Don't expect your guesthouse host to offer you the welcome drink. You'll find it on your bill.
Expect the fishermen to ask for a fee to move the fishing nets. It became a tourist attractions.
They were very unfriendly at the synagogue and the visit is not free, what is unfair for a religious place.
Solo trip in Mumbai.
I was flying from Mumbai for my first trip in India and I spent a few days there.
Why Mumbai is a good fit for solo travellers?
It's a coastal city, so the atmosphere is more relaxing than in a "real" big city.
It's very safe and nice to walk around the city.
It's easy to visit Elephanta island.
Some temples have an amazing atmosphere.
Walking along the beach is very relaxing.
There's a lot of interesting tourist sites that are not crowded.
It's funny to meet the guys who absolutely want you to play in a Bollywood movie and tease them "I'll only accept if the actor is Shahrukh Khan or Hritik Roshan. Okay, I'll also accept Amitabh Bachchan". If it hadn't been on my latest day, I would have certainly accepted, just for fun, even if I know they don't treat extra very well.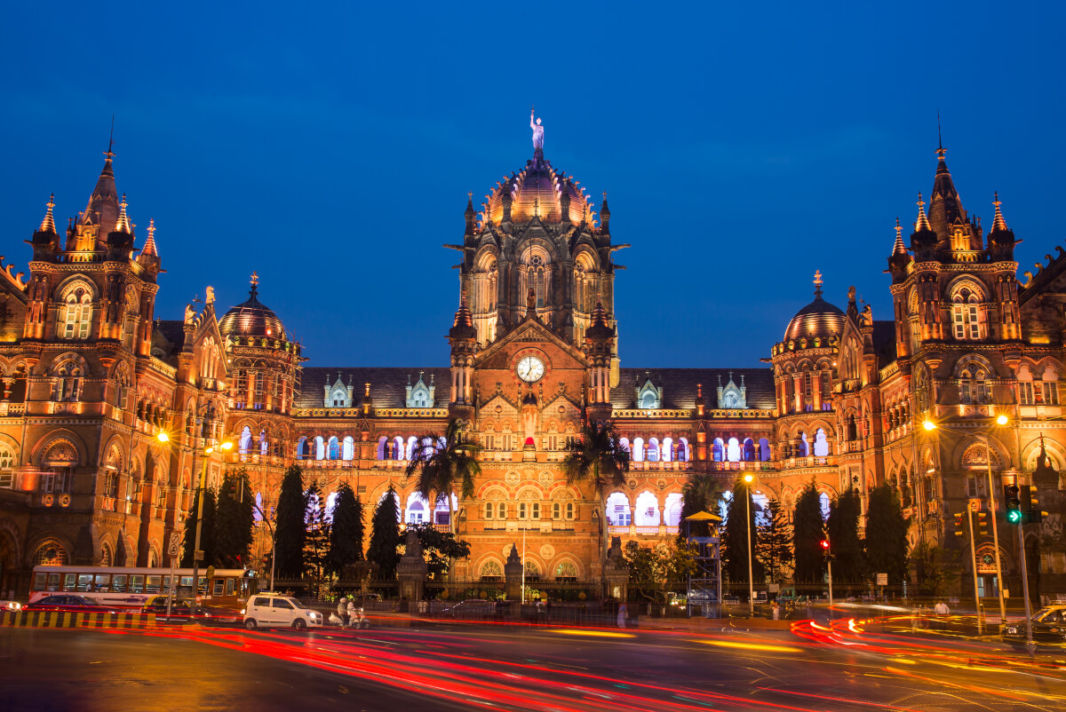 What should you care about in Mumbai?
The guys trying to make friends with foreigners only to get free food, etc.
Crowded buses.
Be prepared to spend the whole day waiting for almost nothing if you accept to be an extra in a Bollywood movie.
Travelling solo in Vizag.
For my second trip in India, I arrived in Vizag as it's the best entrance door to Odisha and Bastar. Nevertheless, my experience there was not the one of an ordinary solo traveller. I was the guest of an Indian businessman having a fabulous flat with the view of the Bengal sea!!! I didn't need to take the public transportation as his driver was always driving me everywhere.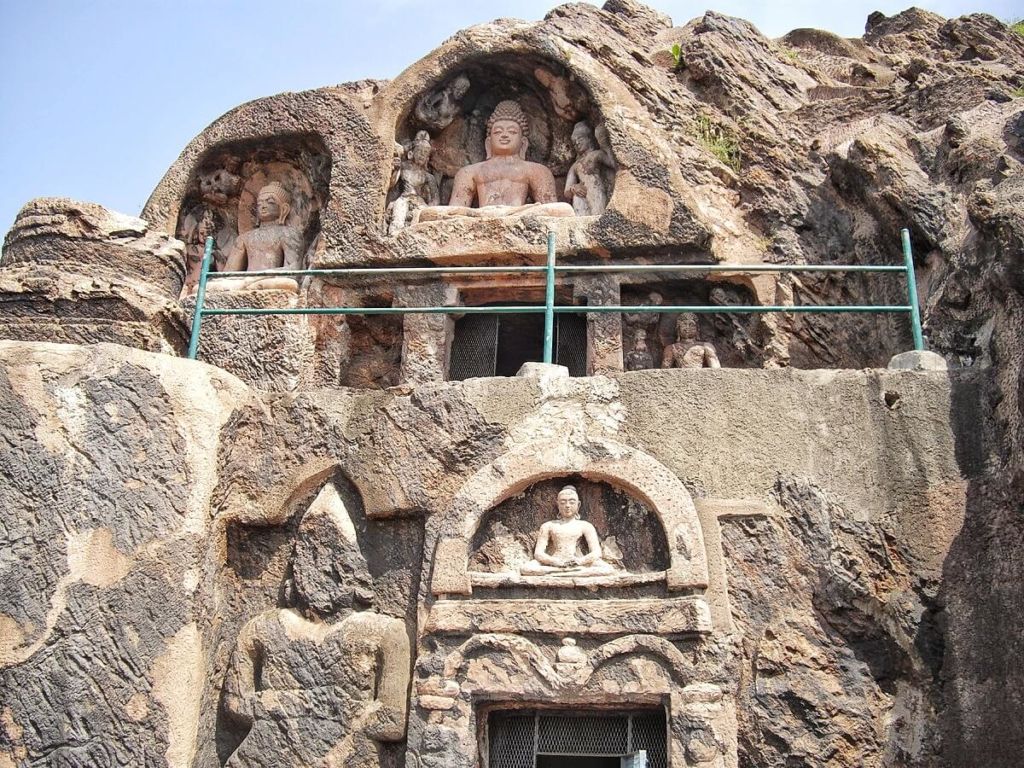 Why Vizag is great for solo travelers?
Vizag is a coastal city so the atmosphere is very relaxing.
Vizag has an international airport then you can catch a train to Odisha through fabulous landscapes.
The Buddhist places I've visited – check in my article (links above) – are not far from the city. You can easily rent a cab and visit it.
You can eat fresh fish and seafood without worrying.
What should you care about in Vizag?
I don't really know as I was treated as a princess with a staff always caring about me.
I would only advise you to chose an hotel along the bay as it's the most beautiful part of Vizag.
Solo trip in Odisha.
Odisha was my first destination in Tribal India. It was my second trip in India.
Why Odisha is great for solo travelers?
It's easy to travel by bus or train.
Although Odisha is in the Indian tribal belt, you'll easily find good accommodations and restaurants.
It's easy to travel with the public transportation to the local markets.
You can interact with Tribal people easily.
It's far from the big cities, in the middle of nature. So it's very relaxing.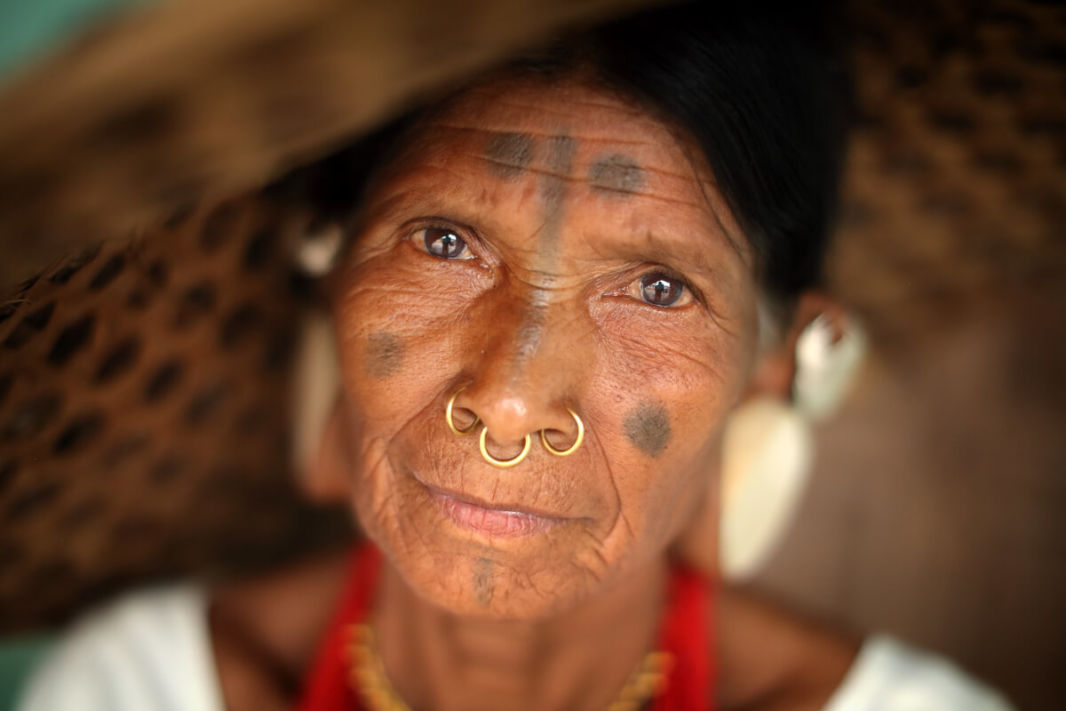 Why Odisha is not so great for foreign travellers?
You will need a special permit to visit some Tribal areas. It's only a question of money/business and not in order to protect the Tribal culture.
I've sent several emails to different administrations for the visa. I had zero answer. I guess it's a way to oblige foreigners to travel with a travel agency…
Personally, I don't like the places where the authorities only show me what they want me to see. I want to see the reality.
When I've been to Similiguda market, close to Koraput, I've visited Lemon Castle Hotel. They refused me to stay there as I needed the famous permit to stay overnight. This is what definitely decided me to leave for Bastar.
Solo trip in Bastar.
Bastar district is my favourite place in India.
Why Bastar is on top of my list for solo trip in India?
The indigenous culture in Bastar is still preserved.
People are generally very happy to meet outsiders and they are keen to interact.
Local people provide a very warm welcome and you will feel part of the community if you're ready to learn.
Nature is amazing.
You will learn a lot about the way Adivasi – tribal people – take care of nature and live close to it.
You will witness some incredible festivals.
You will be able to stay in a homestay in a Tribal village.
You will meet a guide who is a real expert and lover of Adivasi.
You will feel free cycling around with him on his motorbike.
You will taste special delicacies like ants chutney, alive red ants, Bastar beer and other homemade natural alcohol.
You will witness the Tribal dances, customs, religion and life.
You will shoot a lot of great pics during the festivities and on the markets.
Each day, you will enjoy a new market.
If you go in October, you will participate in Bastar Dussehra, the World's longest festival (75 days long).
Despite of Naxalism trouble, the area is very safe. Naxals don't care about foreigners.
Sorry, I'm fond of Bastar!!! I've spent almost half of my 8 months in India there.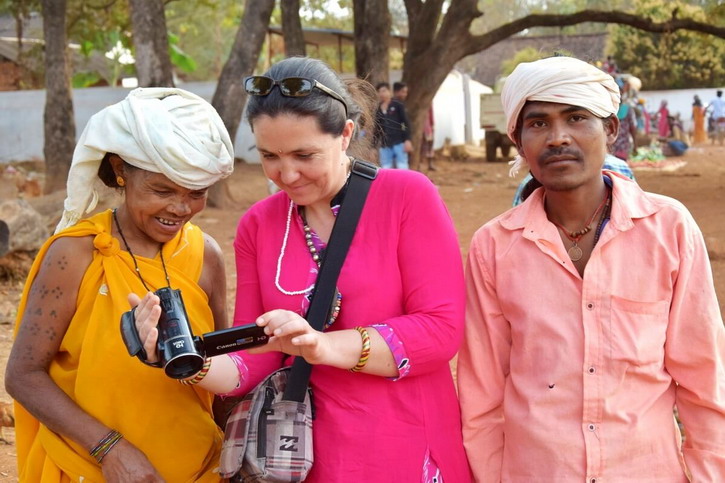 Which kind of traveler will love Bastar?
If you only want to see famous places and monuments, don't go to Bastar.
If you're not ready to interact with locals, Bastar is not for you.
If you want to shoot pics with naked Tribal ladies, forget Bastar (yes, we had this kind of travellers…).
If you're not ready to receive a lot of love, don't go to Bastar.
If you're not adaptable and judge according to your own culture, Bastar is not for you.
If you're looking for luxury 5 stars resorts, forget Bastar.
If you don't speak English or only a little bit, please please please, don't go to Bastar. You will be frustrated and you will complain although it wasn't the right place for you! Don't blame Bastar people and/or me for that.
Solo trip in Telangana.
Telangana is in the Indian Tribal belt, just like Odisha and Chhattisgarh (Bastar).
Why Telangana is also on top of my list?
The Tribal culture is well preserved and you will witness amazing festivals.
Adilabad is a relaxing small city.
If you take the time to interact with people there, you will receive a lot of love too and will be introduced in the local life and festivities.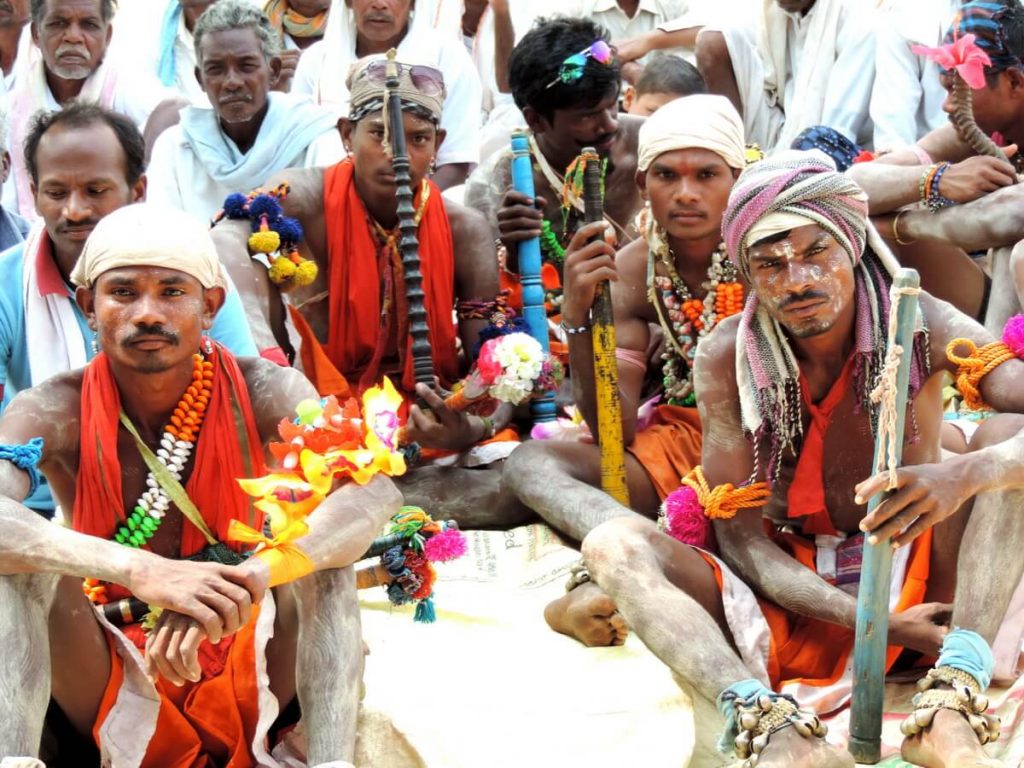 The downsides of Telangana.
Nature is totally burnt.
Adivasi's life is very difficult.
I could feel the impact of caste systems even between Tribal people there.
I was incredibly lucky to witness the Gond Diwali. Nevertheless, I never give information about it as the villagers lacked of water after the festival. If the feast becomes famous, villagers will encounter even more problems… We have to be responsible travellers and not to participate in making locals' life harder only because we want to witness something unique! Human life is more important that anything else and there's a lot of farmers' suicides in Telangana because of the lack of water and its consequences. This is also the reality of India, that we have to accept. And as a travel blogger, I also have the responsibility not to tell you only about the bright sides of things…
Sammakka Sarakka festival in Medaram is not a "pure" Tribal festival as it was before.
Is Delhi a good fit for solo trip?
Delhi is not the best place to visit in India. I really prefer Mumbai, that is more relaxing and safe.
Delhi has a lot of interesting places: Jain and Sikh temples, Baolis (stepwells), Humayun's tomb, Red Fort, Akshardham temple…
But it has also a lot of bad people trying to cheat the tourists. Be especially very careful around Connaught Place and with people you meet in the streets there.
Beware of shoes cleaners. If you refuse their service, some of them will cover you with dung!
The only times I had problems in India, it was in and around Delhi. Once, I had to take a friend out of jail (he was from Kashmir and was arrested when he was waiting for me). The second time, a guy in the bus to Jaipur had a very incorrect behaviour, sitting next to me/his body touching mine, despite the large space there was. When I asked him to move, he didn't want. I had to talk very loudly to make him ashamed and move. As often in Asia, another guy did a lot for me to compensate this bad experience, taking me to my destination.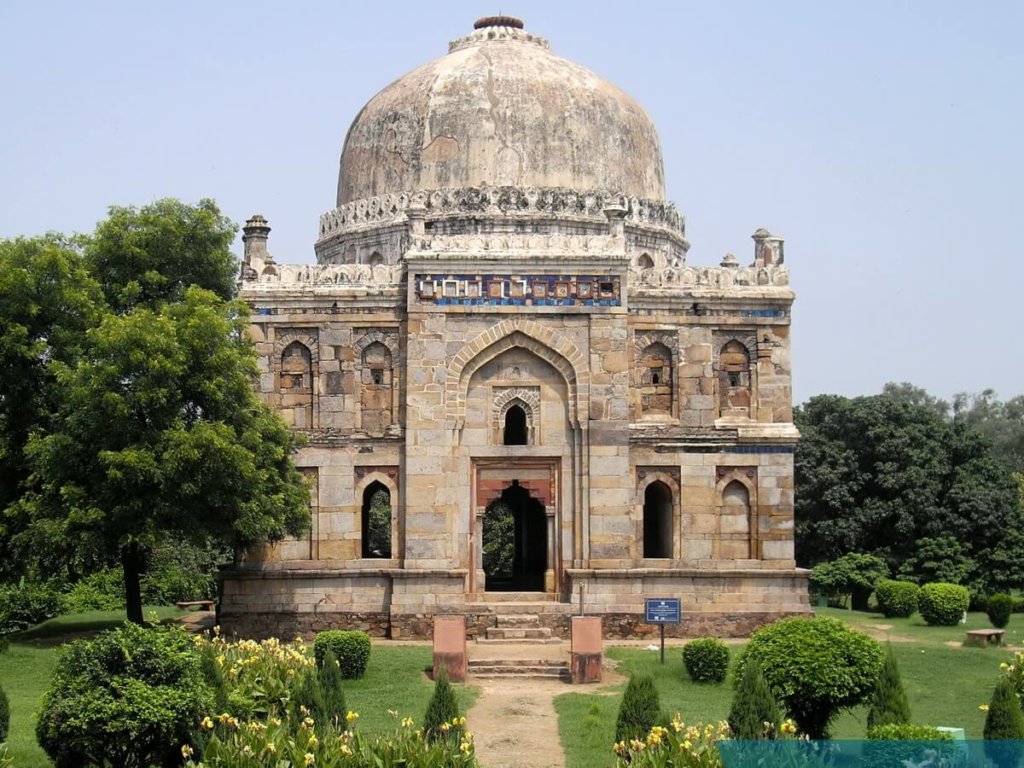 Is Agra a must-see place?
It's obvious that Taj Mahal is a must-see place in India but you should be prepared for more hassle than in less touristic places.
I was arriving from Bastar so the difference was huge. For example, I could not share my rikshaw with the locals and prices were crazy. When I went out of the bus, there was a lot of drivers all around me. I admit that it always stresses me and I tend to run far away from the crowd. This is what I've done. Seeing that I was ready to walk, a driver asked me a normal price.
You will find a lot of guesthouses with a terrace having a view on Taj Mahal. Don't miss the sunrise over the monument!
So yes, visit Taj Mahal but take it for what it is: a fabulous place you have to see once in your life. It will be hard to have real interactions with the locals. But, let's be honest. We don't visit Agra for that!
You also have to be aware that Uttar Pradesh and Bihar have a very bad reputation among travelers. I can't tell you more as I have only been to Agra. But UP and Bihar are konwn for being unsafe, especially for women.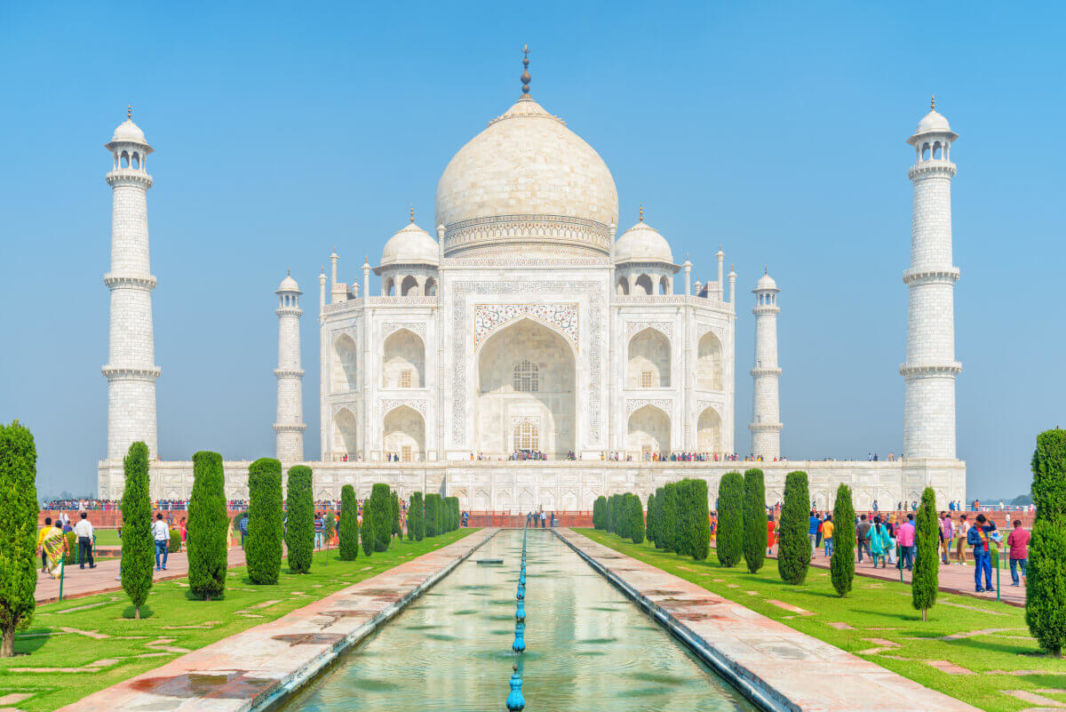 Should you visit Jaipur?
You will be certainly surprised if I tell you that I've never been to Rajasthan, except Jaipur! This is why:
If you don't like very touristic and crowded places, Rajasthan is not the right destination for you. Nevertheless, if you go out of the big cities, you can have a great experience in Rajasthan according to my sources.
Most people visit Rajasthan for the palaces, Maharajas history, etc. This is totally okay and great, but my main purpose for travelling is interacting with the local people. It's less easy in a very touristic place.
There are so many tourists that there's also a lot of business. Prepare to feel hassled if you visit the big cities in Rajasthan.
I often receive scary messages from foreigners who didn't follow my advice and started with Rajasthan. They were not well prepared, thought they could bear it. Sometimes, they even want to catch the next flight to come back home. I have to reassure them and explain that people often feel this way the first time they visit India.
There's a lot of poverty, beggars. It can be a real shock if you're not prepared to see blind or disabled people begging in the streets.
The only time I had a problem in a bus, it was on the way to Jaipur.
My experience with Jaipur was mixed. I was happy to witness a wedding in a family but at the same time a member of the family tried to cheat me. It's likely to happen in such a touristic area. I enjoyed the palace but I wasn't happy to pay much more than locals. Even when I was waiting for long minutes for shooting a pic, there was always someone sitting close to the door without caring about me. Some guys tried to touch me because I was a foreigner. It never happened in the South, Bastar or Telangana. I ended refusing posing for the pic as there was always one guy trying to touch me. As a foreigner, it's important to show that guys have to respect us the same way they respect Indian girls. Another guy took me on his motorbike to my destination but also began to put a hand on my thigh. He even blamed me when I told him to stop because he had brushed it a few minutes before and I said nothing, thinking it wasn't intentional!!!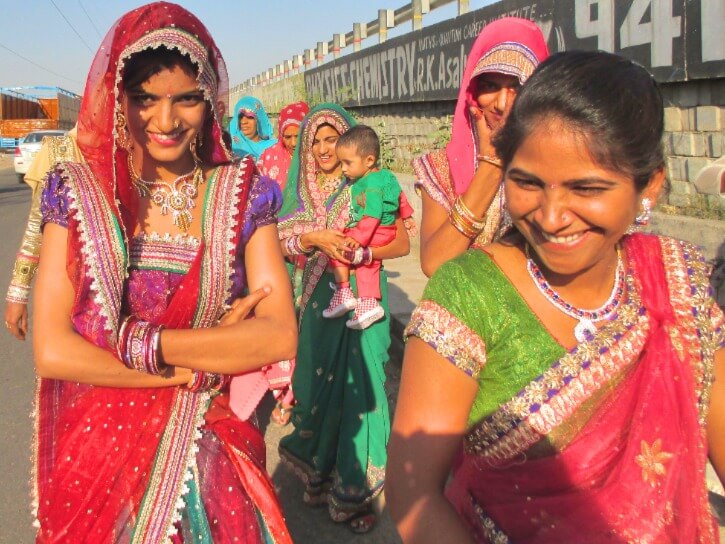 Should you visit Srinagar?
Jammu Kashmir is not always safe because of the problems at the border.
I flew to Srinagar directly. My plan was to go to Ladakh by the road and return through Himachal Pradesh. Unfortunately, I made the wrong choice to stay on a houseboat on Dal Lake. That could have been the best option as it's very beautiful. But the family had many internal problems and I was caught in the middle…
Srinagar and the tourist places all around are very beautiful, but choose the place you stay very carefully.
What I've seen in Srinagar is families who were so traumatized by the previous war that they didn't know who to trust or not anymore, even in their own family. A father fighting with his son, a mother leaving home with two of her kids. A religious Baba taking advantage of the distress of the families. Not really a relaxing trip. But this is also a reality. In some places in the world, people suffer from post-traumatic stress and have to live with that because they even don't know what they suffer from.
There are many great places for hiking in the mountains with the nomads and horses.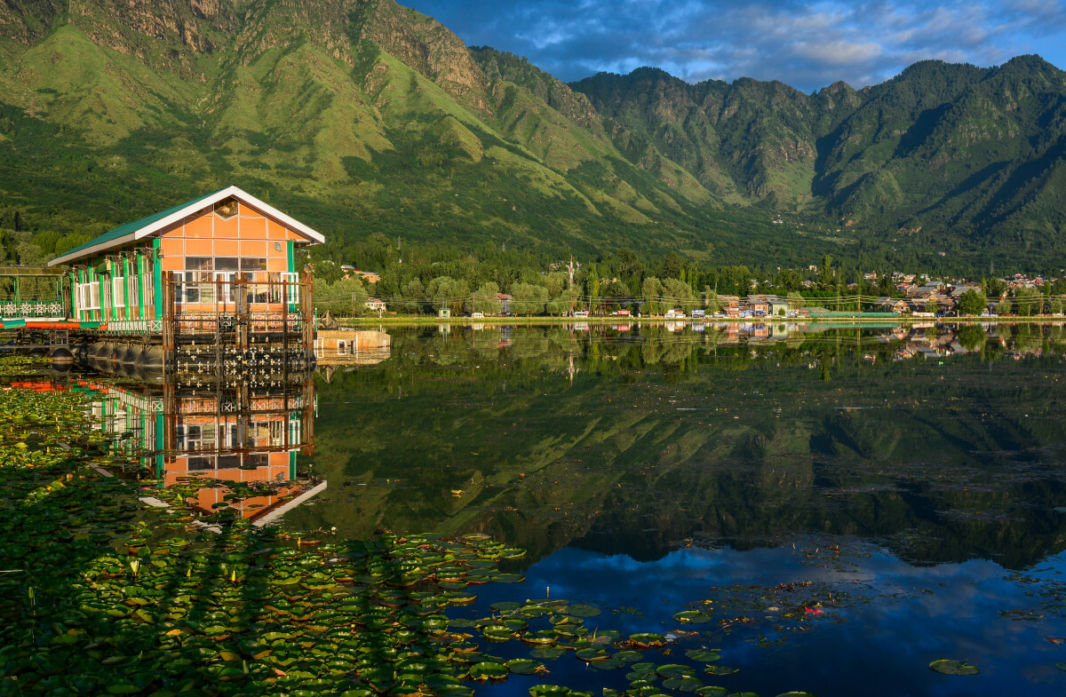 Solo trip in Ladakh.
I spent less time than planned in Ladakh unfortunately. I also had a car and a driver, that made the trip easier. So I can't tell you about the local transportation.
Leh has beautiful touristic places but it's also a kind of big emporium with shops, hotels and restaurants everywhere. Not really the kind of cities I'm a big fan of…
Although there was a lot of interesting monasteries, I admit that Ladakh was disappointing compares to the ancient Tibetan province of Amdo. In the whole Amdo, the monasteries are encircled by the high green mountains. There are more Tibetan people wearing traditional clothes. Business is also less visible.
Conclusion: If I should choose only one place to visit Gelugpas monasteries, I'll go to Amdo, not in Ladakh! Not only the landscapes are much more beautiful, but the roads are also safer. I could go around by bus and hike alone freely. Nevertheless, one of my French photographer friends were denied the access to Larung Gar and Yarchen Gar (Kham – Sichuan). I never heard something similar for Amdo (Gansu-Qinghai).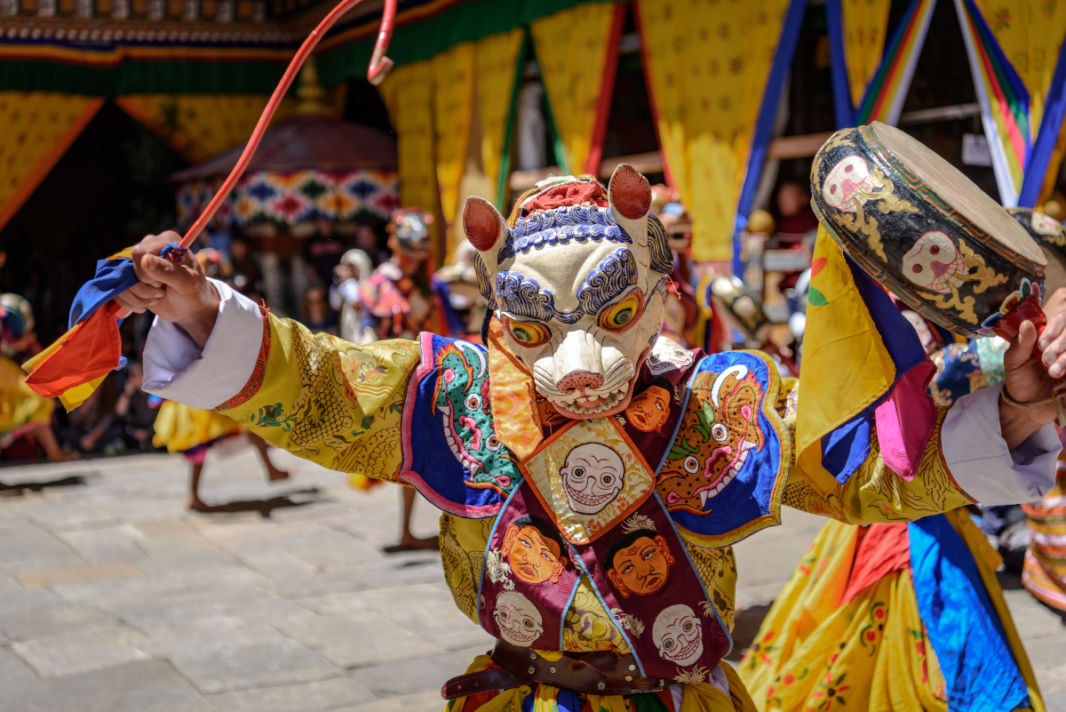 Solo trip in Zanskar.
Again, Zanskar wasn't really the right place for me because of my trip conditions. I think Zanskar is perfect for hiking, not for spending your day driving the car as we did.
So, if you plan to visit Zanskar, you'd better plan a trek!!!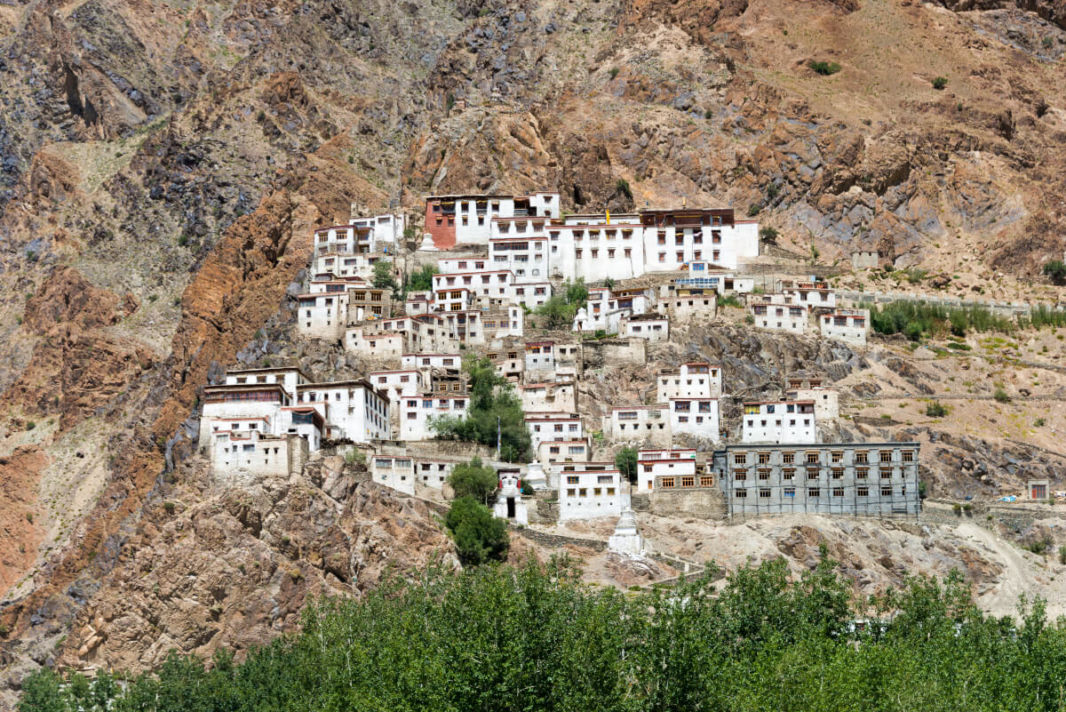 Solo trip in Arunachal Pradesh.
I was invited to cover Nyokum Yullo festival in Yazali. I took benefit of this invitation to stay in Arunachal Pradesh for the 30 days of my permit.
Why Arunachal Pradesh is great for solo trip in India?
Arunachal Pradesh is one of the 7 Tribal states in North-East India.
There are 26 major tribes in the state.
It was easy to meet Nyishi Tribe as Nyokum Yullo festival is their major event.
If you want to discover Nyishi culture, the best time is Nyokum festival. I was in Yazali but it happens in different villages and towns.
Nyishi houses are very typical. Try to visit one and ask how it is organised.
Meeting Apatanis was also very easy. You can easily reach their villages by road.
Plan a trek if you want to meet other tribes and live with them, especially Adi and Galo Tribes.
After leaving Itanagar, I began my solo trip and it was easy to find public transportations – except during some major holidays as everywhere in India.
I really fell in love with Dirang. Don't miss Dirang Dzong / Old Dirang, at a few kms from the centre. Visit the monasteries in the mountains with the Lamas if you're lucky to meet some like I did. Don't hesitate to participate in a Nyingmapa ceremony in a monastery if you can. You will feel as in a National Geographic documentary. But be prepared to be very very scared!!!
Don't miss Tawang monastery on early morning, when the monks pray then eat. When I've been there, we woke up with Dirang under the snow and it was a magical experience to see the young monks acting like the children they are, playing without shoes in the cold snow.
Arunachal's landscapes and mountains are fabulous. Our minibus stopped in Sela Pass so we could shoot some pics!
Hike from Kipti to the surrounding villages. Here again, I was lucky to see Cham dances in one of the remote villages.
Don't miss the places linked to the Dalai Lamas.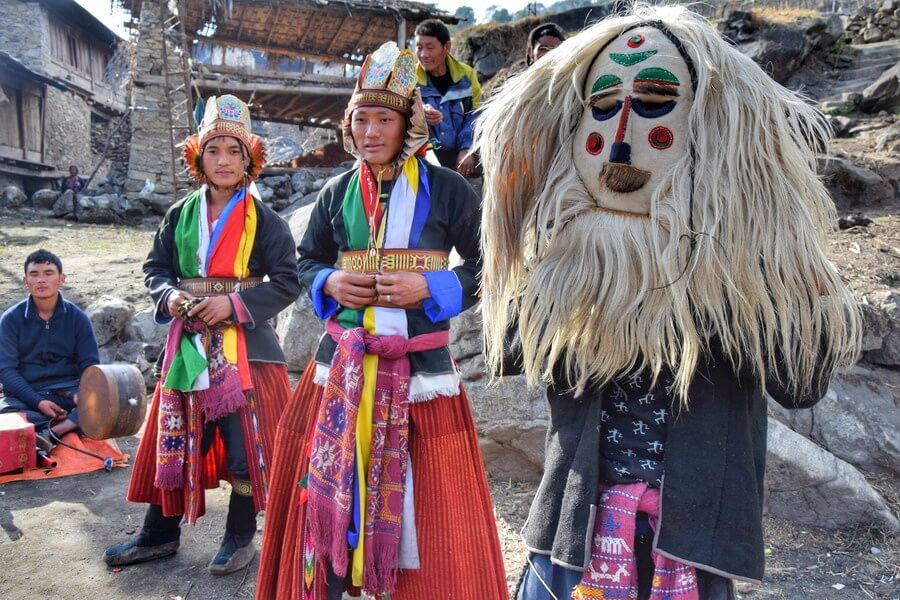 Downside of Arunachal Pradesh.
Around Itanagar, you will find a lot of strange safety road signs. Being in a car is indeed scaring in the area. I had to tell our driver from Guwahati to Itanagar that I would leave the car if he continued to drive so crazily. Twice, we were close to die because he tried to pass a truck or car… with another truck on the opposite side!!!
I felt like in a human zoo when I've visited Apatanis' villages because of photographers' attitude. I didn't feel comfortable at all.
Nyishi tribe dress normally. Only Apatanis had traditional clothes.
We can see the impact of forced conversion to Christianism on Tribes. Nyishis have even created their own religion in opposition to their forced conversions. my host for Nyokum had been forced to convert if he wanted to marry his wife and get financial help.
It's not easy to meet some tribes if you don't trek or go to a big festival like Nyokum Yullo.
I couldn't go to a pass close to Tawang because I was a foreigner and needed a special permit. It was funny to hear a soldier friend wanting to put me winter clothes to hide my face and to take me there. Of course, we didn't do it but it would have been a crazy funny – risky – experience.
Bomdila is very cold, even at night. I found it colder than Tawang. If you don't need to stop here for the night, I would advise you not to stay here.
You need a permit to visit Arunachal Pradesh, so you will have to plan it in advance.
Solo trip in Assam.
I was lucky to visit Jorhat during Bihu and live with a local family. I could dress each day in a different Mekhala Chador, the local saree. I was invited by the neighbours and family to eat Bihu cakes with tea. I could see Bihu rituals and dances.
Why Assam is great for independent trip in India?
Public transportations are quite easy to find.
You will meet the "Tea Tribe" around Jorhat (Titabar village), coming from different part from India to grow the famous Assam tea, especially from the tribes of Central India!
Bihu is a great festival to enjoy. Don't miss the turmeric bath for everyone, even the cows, their blessings, etc.
The best is to celebrate Bihu in a local family. I was in a remote district in Jorhat, along a river.
Go to Sivsagar for Bihu. Not only you will enjoy the festivities a lot but you will also meet the most famous Assamese celebrities. Some of them were particularly lovely with me. I was especially impressed by the behaviour of Manas Robin, a very famous singer, who came to say goodbye before leaving. What a great humble man!
People are very welcoming.
Exploring the tea plantations and shooting pics is great.
Majuli island is beautiful and has an interesting culture.
There's an airport in Guwahati, that makes things easy.
When I arrived in Assam for the first time, I was immediately invited in a family in a tiny village – Titabar – close to Jorhat. I keep awesome memories as it was in the middle of nature and the family was absolutely lovely. Most people in the village was meeting a foreigner for the first time and it was nice to see their smile. In almost each house, women were doing handicraft outside (mekhala chador). It was nice to see how they were working. Their houses were also very typical. It was the first time I could wear a Mekhala Chador.
If you stay in Guwahati, don't stay in the centre but in the mountain, at Hilltop Lodge in the nature. Hike around, you will really enjoy!
I've visited the historic site of Hajo and the places around. Although I enjoyed it, I didn't find it unforgettable. Guwahati is more a place for people who want to go out at night.
>>> Click here to check availability and book your room
The link is Booking, photo Agoda.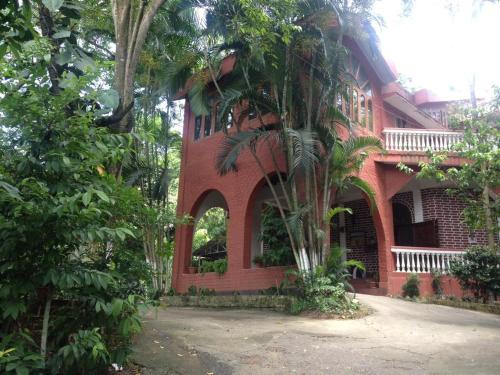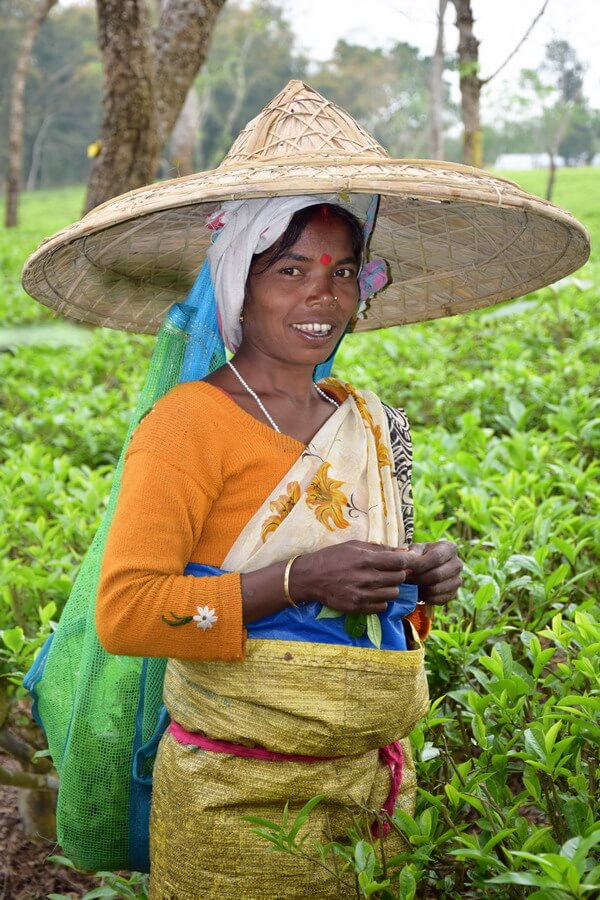 What you can less enjoy in Assam?
Beware of the drivers when you will arrive in Guwahati! I asked to go to Hilltop Lodge, negotiated the price and the driver drove me only a few metres further, in a place with the same name but different address. When I told him it was not the place we had an arrangement for, he wanted to hear nothing. As it was absolutely too much expensive for such a short trip, I refused to pay and leave. The guy hassled me, following me everywhere. The son of the owner in Hilltop Lodge sent another cab but asked the driver to repay what he was asking (I had to pay more). I didn't find it fair at all as this first driver was cheating tourists!!! MY TIP: use Ola Cabs (Indian company used by most people in India) or Uber. This way, you reserve and pay through their application and there's no surprise!!!
Guwahati is a crazy big city with a lot of traffic jam. It makes it a nightmare to visit the tourist places in the city and around.
Solo trip in Nagaland.
Discover below why I was very sad while I was visiting Nagaland…
What a trip in Nagaland looks like?
So first, if you want to go to Nagaland by bus, it will take you a long time. Does it worth it? Sorry for my Naga friends, but I will say no!
First, with my Naga friend, we have stopped and visited Dimapur. Let's be honest, there was nothing transcending! The only place I remember is Circuit House, a place with many carved stones. Some carvings were beautiful, but again nothing was unforgettable. Maybe the most interesting was the legend attached to it: it would have been built by a Giant King.
Then, we have been to Khonoma, Angami Naga Tribe village. The landscapes were beautiful, especially the rice terraces, but very arid. It was interesting to learn the history about the gates, doors and meeting places. There are some strict rules and you can't built it just like this. There was still some traditional decorations and materials but most of the houses (Morungs) haven't kept their original style. Nevertheless, Khonoma played an important rule in the conflicts against Britishers then India, to keep their independence.
Kohima is a very big and quite ugly city that has not much to offer apart its market where you will see all sorts of strange food (worms, bees, mice, etc.)… And of course the Second War cemetery, where you will see tombs from all nationalities. I was lucky to be invited by Naga friends in their beautiful house viewing the city from the top.
We have visited Kisama village. I would have loved to spend much more time there, reading the whole information about the different tribes, their house (Morungs) and festivals. You can spend several hours there, visiting the houses of the different tribes and learning about their life. Kisama village is where Hornbill festival takes place each year. Although the festival is becoming less and less authentic and is not recommend by most of my Indian friends, if you still want to see the attires of the different Naga tribes, this is the occasion. Outside the festival period, you can visit the Morungs and read the information about the different tribes. It's very interesting if you're interested in ethnology and the only way to see how the traditional Naga houses were. Take it more like a museum as unfortunately, the Naga culture is almost totally disappeared. Nevertheless, I think my friends had the key to enter the site and I'm not sure you can freely go.
After Kisama, we have visited my favourite village: Kigwema. If you visit it with someone knowing the locals, they will open the doors of the old preserved houses for you.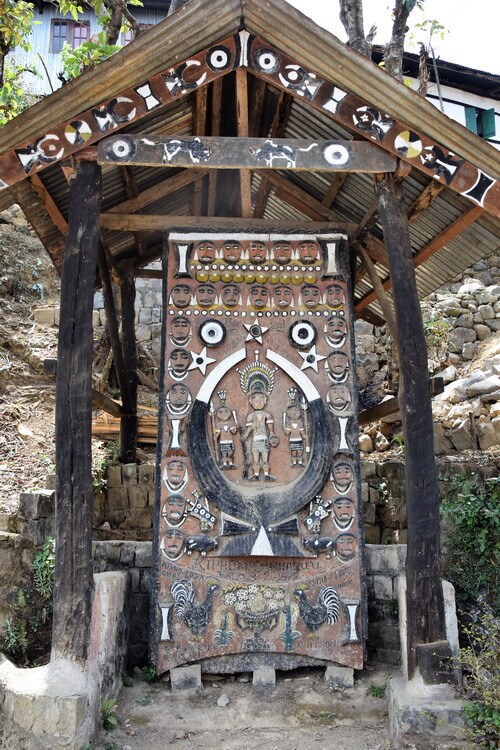 The truth about Nagaland.
Don't expect too much about your trip there, especially if you're not ready to go to the most remote places and hike.
Be aware that the Naga culture has almost totally disappeared. You will find churches everywhere although Nagas were animist.
I found people in Nagaland quite "lost", sad. Having totally lost their culture, it's as if they don't know how to occupy their time.
If I should compare with Tana Toraja in Sulawesi Indonesia, I will vote 100% for a trip to Toraja. If you can't visit both places, opt for Toraja! The landscapes are similar but much more beautiful. The houses have a lot of similarities but are much more preserved with beautiful paintings in Toraja. Most important: although most Toraja are converted to Christianism, they have kept their animist beliefs and customs.
Solo trip in Meghalaya.
That was the last state I've visited during my trip in 2018. I spent most of my time in Khasi hills with Khasi tribe.
My feeling about Meghalaya.
Most people visit Meghalaya for the alive bridges. If you want to trek and see the bridges, traditional resting places, traditional tombs, megaliths, you will enjoy Meghalaya a lot.
Honestly, sometimes I wanted to cross the bridges on all fours because I was really scared!
I have visited Shutim village, an incredible village on the way to Pynursla. People there have no name: they have a sound or whistle! Shutim is in the middle of pristine nature. You can hike around. It's a very beautiful place. It's also called Kongthow.
It's wonderful to hike from a village to another one and stay at home with different locals each evening.
The houses in the villages are still traditional.
I learned a lot about Khasi tribe. Just like Nyishi in Arunachal, they are polygamist. Like in a lot of tribes, it's a matriarcal lineage.
Khasi women still wear traditional clothes. That's a pity that men don't!
Pynursla market is very interesting and people have no problem with pics.
Nature is well preserved, with many orchids, jungles, pineapples, betel nuts, local fruits, banana trees, palm trees…
The downside is how tourism is managed. I gave my opinion about it and I hope they changed their way to promote Khasi hills. When we were spending a night with the villagers, they were very very happy to host me. They were waiting for nothing in return. My guide always wanted me to give money. That made both of us very uncomfortable. After a few days, I told him my take and said I wanted to buy gifts instead of giving money. When I gave the gifts, the family was so happy!!! Nobody was feeling uncomfortable and it was just like friends. A friend will give you a present for hosting him, not money. They were hosting me as a friend and I thanked them the same way!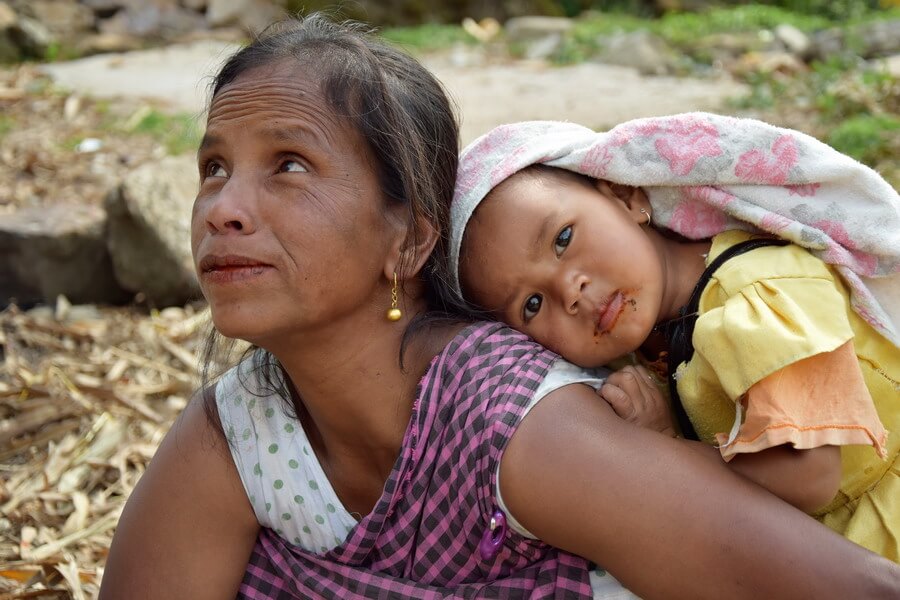 If you have questions or want me to help you preparing your trip in India, use the button below to ask your questions!
FAQ on solo trip in India.
Is India safe for solo Travellers?
Yes. India is totally safe for solo travellers, both males and females. Just as everywhere else, you only have to take care of your behaviour by avoiding bad areas.
How can I plan a solo trip in India?
The first tip I have for you is to start by travelling solo somewhere else. India is not the right choice if you travel solo for the first time.
My second tip is to begin your trip in the south of India. It will be easier for a first trip in India.
My third tip is not to go to Rajasthan on your first trip. Rajasthan is a very touristic destination and you will have a lot of unwanted attention.
My fourth tip is: just enjoy and relax!!! India is safe.
Where can I go on a solo trip in India?
You can go solo almost everywhere. Just avoid Jammu Kashmir now because of the troubles at the border.
Is Mumbai safe at night?
Yes. Mumbai is totally safe at night. Just avoid the areas where the locals wouldn't go and listen to them: they are the bests to know which places are safe and which places you should avoid.
Is India safe at night?
Yes. India is safe at night but as everywhere in the world, some areas should be avoided at night. If you're a solo female traveler, avoid to stay alone outside at night. It's not in the Indian culture and it can be seen as an invitation.
Final words – Best places for solo trip in India.
As a conclusion, these are the best places for solo trip in India I recommend for a first trip:
Tamil Nadu.
Kerala.
I would avoid starting with Kochi in Kerala.
I would absolutely ban Rajasthan for a first trip.
These are my favourite places for solo trip in India:
Bastar.
Telangana.
Arunachal Pradesh.
And these are the places I don't recommend for an independent trip in India:
Jammu Kashmir.
Nagaland (prefer Tana Toraja in Indonesia).
Ladakh (prefer the ancient Tibetan province of Amdo in China).
You should also read…
My suggestion of 5 itineraries, from South to North
For more articles on India, visit this page.
Share this article with your family or friends who are planning their next trip to India.
This article contains compensated links. As an Amazon Associate I earn from qualifying purchases. Consult the disclaimer on the site for more information.
Best places for solo trip in India