In this article, I take you on a journey of discovery to Vizag tourist places, also called Visakhapatnam, the Jewel of the East coast of India, and one of the gateways to the tribal states of Orissa and Chhattisgarh, in central India.
In 2012, when I first discovered the states of Orissa and Chhattisgarh, in the central Indian tribal belt, I took an internal flight from Delhi to Visakhapatnam, also called Vizag, The City of Destiny, Goa of the East Coast, or the Jewel of the East coast.
This coastal city north of Chennai (Madras) in the state of Andhra Pradesh is the ideal gateway for your trip to the tribal state of Orissa and Bastar district.
Click here to download your FREE Indian destinations guide!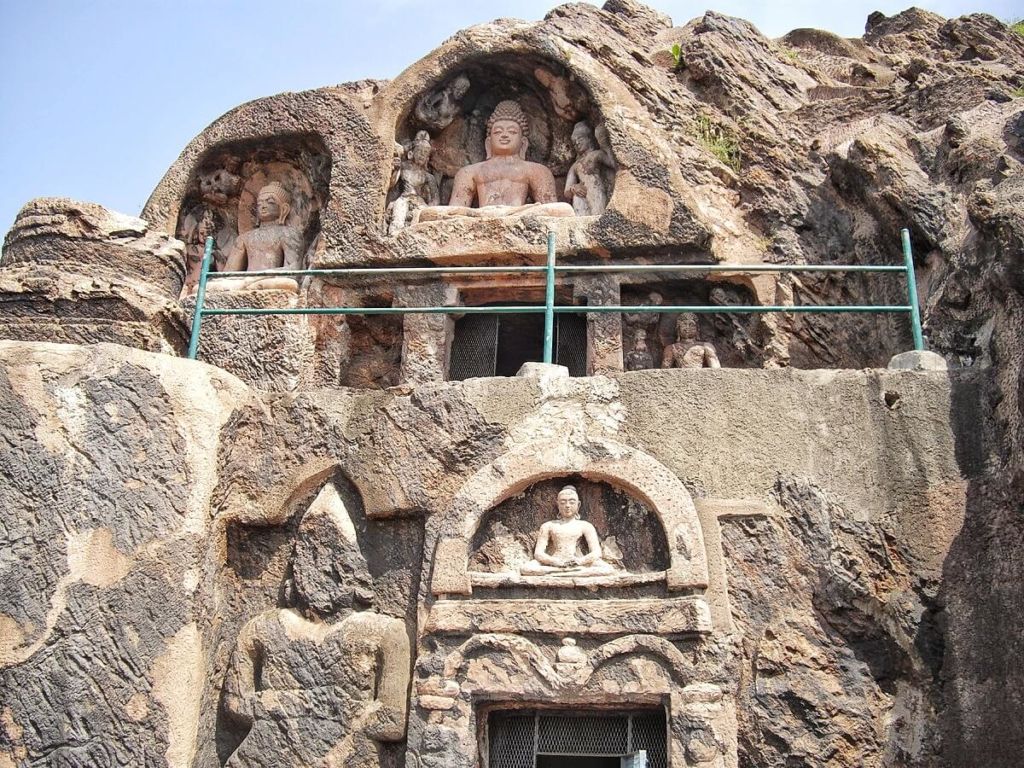 Article summary.
Where is Vizag located? Visakhapatnam map and east coast.
As you can see on the map, Vizag is located north of Chennai (Tamil Nadu) and south of Bhubaneshwar (Orissa – Odisha). In the West, Hyderabad, now the capital of Telangana, is located. The green line from Vishakapatnam is approximately the same as the beautiful railway line that crosses Orissa and goes to Jagdalpur in Bastar (the line I used and I stopped in Padua and Koraput).
For this first trip to central India, I arrived in Vizag, crossed Orissa to the Bastar district, and returned by the Jagdalpur-Bhubaneshwar railway line, which also crosses the important tribal areas of Odisha.
Tip: book your train tickets in India on Make My Trip, the website used by my Indian friends.
>>> Check the timetable and book here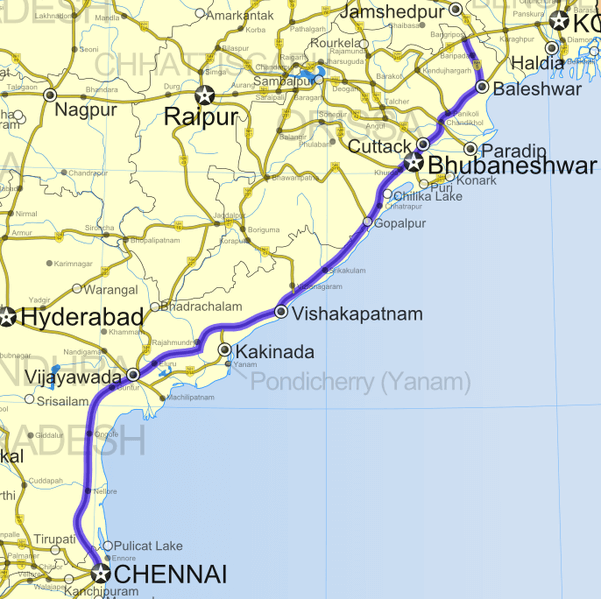 Hotels in Vizag.
People come to Vizag to enjoy its seaside atmosphere. So it is better to choose a hotel on the Bay of Bengal, like the last two options.
For reservations, the best hotels below are on Agoda. Click on the pics to book.
Or check OYO offer here
The Dolphin Hotel.
**** stars.
Fantastic – 8.6/10.
46-67€.
In Daba Gardens, for those who are looking for proximity to shopping malls.
The Park Hotel.
***** stars.
Fantastic – 8/10.
67-115€.
On Beach Road, with a view of the Bay of Bengal.
Novotel Visakhapatnam Varun Beach.
***** stars.
Superb – 9/10.
95-152€.
On Beach Road, with a view of the Bay of Bengal and 130 metres from the beach.
Bollywood atmosphere and wedding story in Visakhapatnam.
I had the great privilege of being hosted by Amar, an Indian businessman and traveller.
As soon as I get off the plane, I am warmly welcomed by a "Miss Fanny" sign. Amar was able to send me his driver and I don't have to worry about finding a taxi.
Astuce: To get from France to Vizag, I first took a scheduled flight with my favorite airline, Qatar Airways, from Paris to Delhi and then a flight with the Indian low cost airline Indigo from Delhi to Vizag. Cheaper and as fast as the Paris-Chennai-Vizag option. If you book a flight directly from Paris to Vizag, you will pay much more and probably not with Qatar Airways.
The apartment is located in the centre of Vizag, facing the Bay of Bengal. My beautifully decorated large room has its own terrace overlooking the Bay and the apartment looks like a museum full of fabulous artworks from all over the world.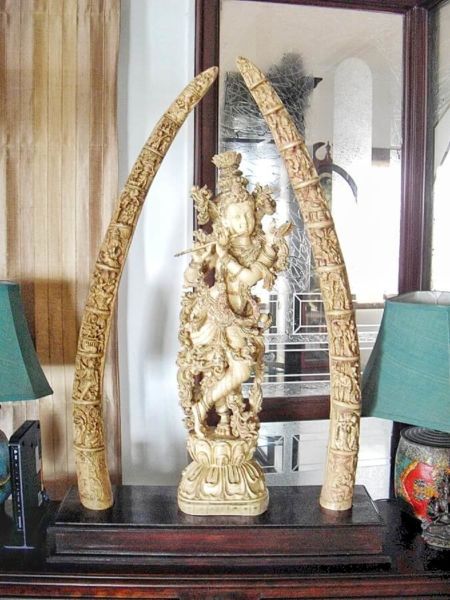 Amar welcomes me with a good cold beer and I quickly find myself immersed in Bollywood. A friend's wife came to visit us and it's a real friendship at first sight between the two of us.
Her eldest daughter lives in the United States, which does not prevent her from wanting her mother to find her a husband, like 80% of Indian emigrants. No matter that he is a multimillionaire like his father, he must above all be Hindu and obviously from a respectable family.
Once the candidates are selected on indiamatrimonial.com, a thorough investigation will be conducted, horoscopes checked, a meeting will be arranged and then quickly come the engagement and the wedding.
We laugh a lot. This lively woman has this Indian exuberance that I love. I take great pleasure in listening to her speak so quickly with her indecipherable Hindi accent, making large gestures with her head and hands.
She explains to me that the Indian no actually looks like ours, but is more pronounced. I naively imagine that it will now be easier for me to understand that any yodelling of the head represents an acquiescence and three head turns in all directions a very enthusiastic yes. This is obviously not the case.
We of course talk about travel. Amar teases her by telling her to join me. She can't believe that I'm traveling alone in a region that is not very touristy and is surprised by my slightly particular culinary experiences…
"How? Did you sleep on the floor in the jungle in Kerala?" For her, I am a modern-day adventurer and she enthusiastically shows the pleasure she also feels in meeting me. She would like all three of us to go to Ladakh, which they loved, and I must admit that I am very interested in the idea. Maybe one day…
The Buddhist sites of Bojjannakonda and Lingalakonda, near Ankapalle in the Visakhapatnam district.
The next day, Amar unfortunately doesn't feel well.
Rosie, a friend from Venezuela that Amar has known for six years via the Internet, and I go to visit the sites of Bojjannakonda and Lingalakonda with the driver.
They are located near Ankapalle and the village of Sankaram, in the Vizag district.
Located on a hill side by side, they are surrounded by rice fields and palm trees.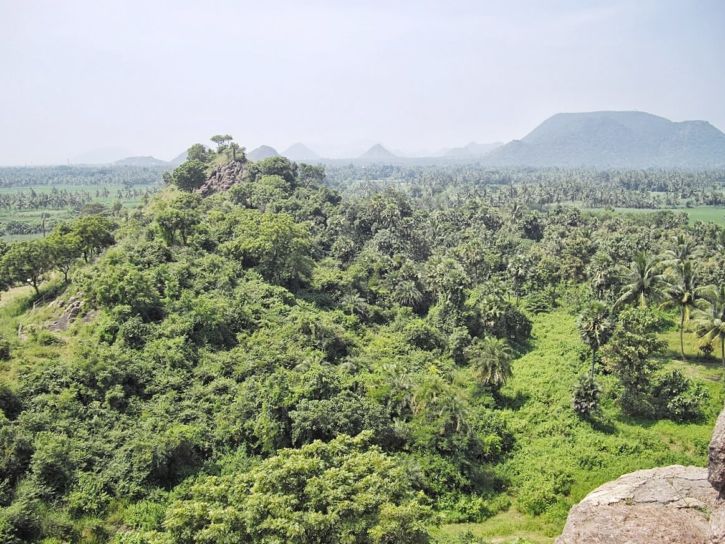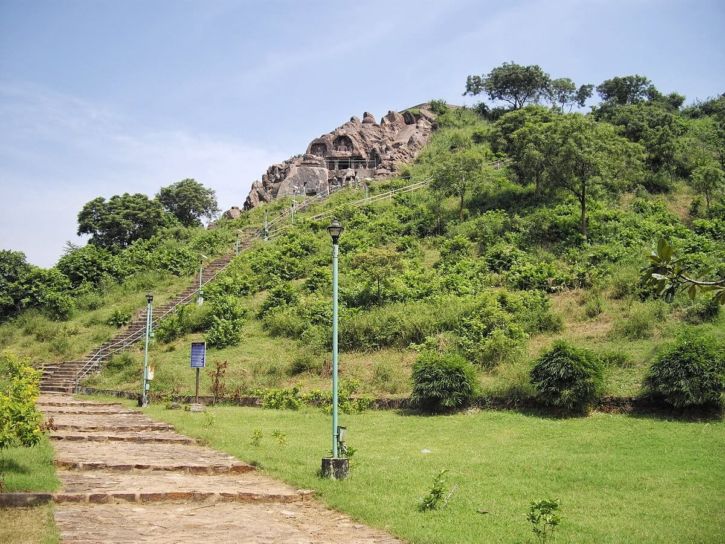 We start with Bojjannakonda where we find beautiful Buddha sculptures, stupas and sculpture caves.
At the top, we see red brick walls, obviously the remains of the monks' cells.
Lingalakonda is less interesting and preserved, with its small stupas. Nevertheless, many archaeological treasures have been found: pottery, seals, tablets, statuettes, gold and copper coins, etc.
Visakhapatnam – Vizag: Jewel of the East Coast.
Vizag is the only natural port on the east coast. It also has the oldest shipyard.
Despite its population of more than 2 million inhabitants, it is the 3rd cleanest city in the country (2017 Wachhta Sarvekshan ranking).
In addition to the nickname of Jewel of the East Coast, it is also known as the city of destiny or Goa of the East Coast.
After having had a delicious lunch of fresh shrimp prepared by Amar's cook, I enjoy the magnificent terrace and its view of the bay. I forget the time.
Amar and Rosie being ill, the late afternoon is ideal for a walk along the bay.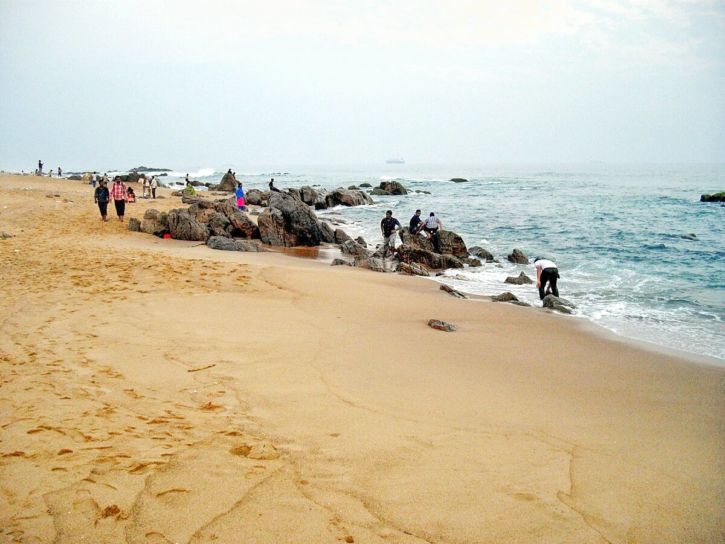 I take this opportunity to buy two kameez, colorful and very feminine Indian shirts, and a beautiful long red skirt full of gold.
Some anecdotes.
Amar: "5% of the Indian population pays taxes. I pay for it because I'm a middle-class person."
With five servants at home and an apartment as sublime, what is the upper class then?!!! I think it's more like "caste". Amar depends on the one of the merchants. Officially only, the caste system is abolished…
Before flying to Vizag, I spent a night in Delhi where the welcome was the opposite of that of Vizag.
When I went for a walk with my host, Karan, he told me: "These are not real Indians. The rich are beautiful, not the poor." Gloups…
The young leader's physique was totally obscured by his superficial nature. Not content with having only the party and the girls for only conversation, at least when he wanted to leave his phone and computer behind, he and his cousin tried in vain to convince the Brazilian woman with whom I shared the room that I had chosen to sleep with Karan and that she should therefore sleep with the cousin! "When are you coming back to Delhi?" "Uh…"
Fortunately, I was able to walk alone in Old Delhi in the afternoon, where I had the chance to meet some beautiful festivities in a Sikh temple, meet Sikh warriors also called Nihangs, warrior monks or knights, and where I could quietly stroll through the alleys with their beautiful old facades.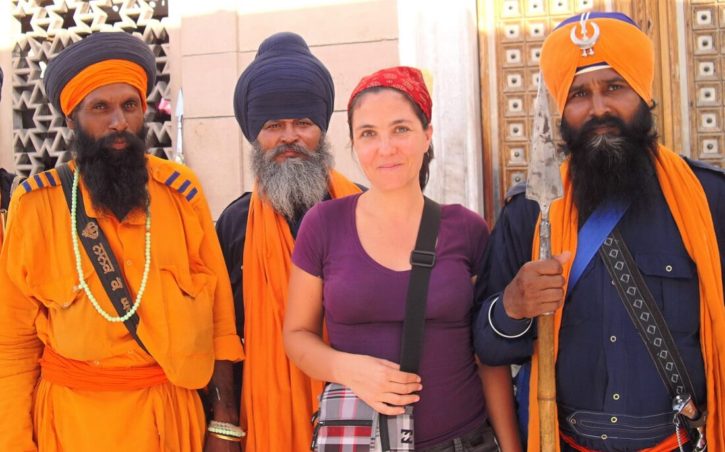 Leaving Vizag.
To save time and make sure you have a place, you can book your train or bus tickets on Make My Trip.
>>> Check the timetable and book here
Conclusion.
Amar wanted to take us to a beautiful place for sunset, near Visakhapatnam.
We unfortunately couldn't go there because he was still ill and I don't remember the name.
I continued my journey by train, with the first stop Padua, in the Araku Valley.
Did you ever visit Vizag tourist places? What did you think of this city and its surroundings?
Did you like this first part of my travelogue in Orissa and Chhattisgarh or would you prefer more practical information to prepare your next trips?
If you are looking for other destinations accessible from Vizag, read my article on Tamil Nadu's temples.
This article contains compensated links. As an Amazon Associate I earn from qualifying purchases. Consult the disclaimer on the site for more information.
Save to Pinterest for later.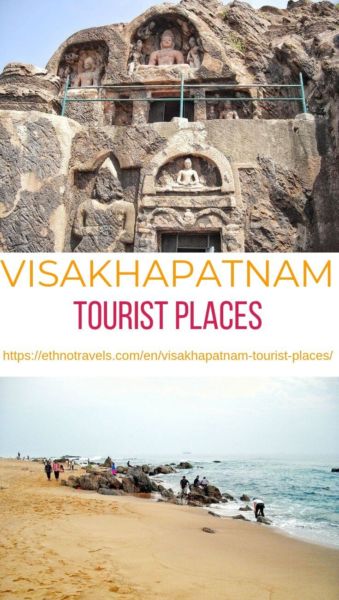 How to easily enjoy the beach and Buddhist sites in Vizag