Are you looking for the original recipe for Basque Country veal axoa? Here is the traditional recipe, as cooked in the Basque Country, as well as some suggestions for a wine pairing.
Axoa, pronounced "achoa", was originally eaten on market days and originated from the chilli village of Espelette. The village celebrates the axoa in May.
It is a typical dish of the Basque Country, which you will often find on the menus of local restaurants, alongside Basque chicken, piperade and Basque cake.
Although many festivals will not be held in 2021, you will find them on the downloadable calendar below. It is indeed a perpetual calendar. Festivals are sorted by month and only fixed-date festivals have their exact dates indicated. So you will be able to use it from one year to the next without difficulty!
Click here to download your FREE Basque festivals calendar!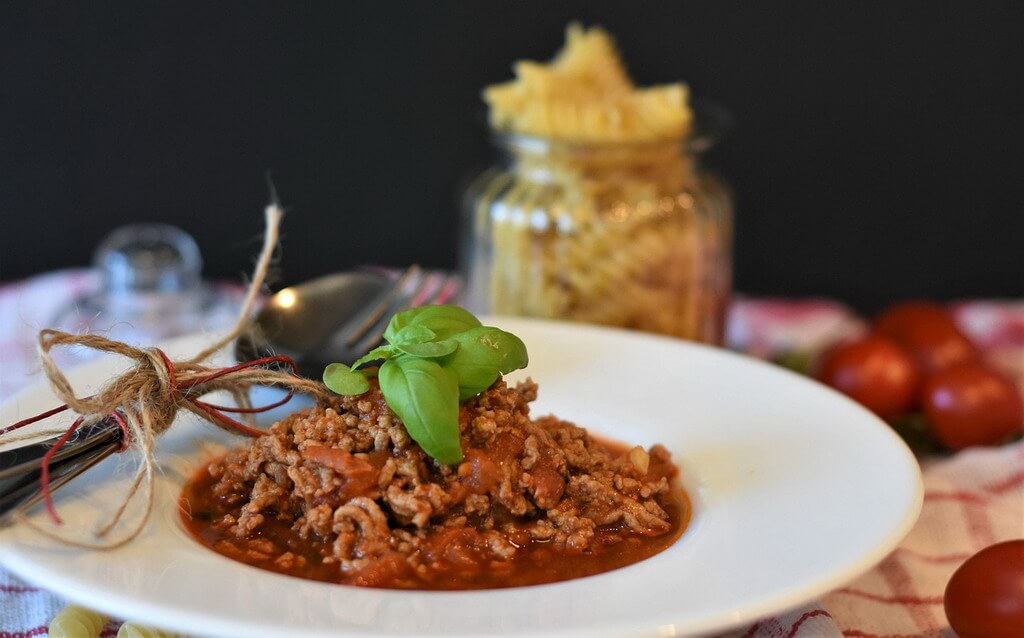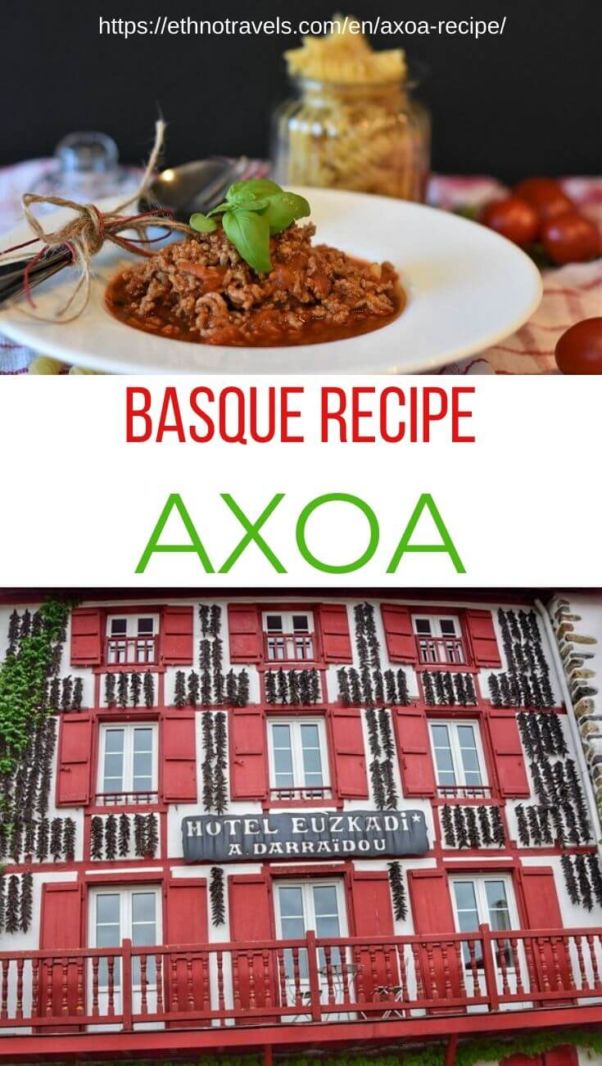 FAQ on axoa.
What is axoa?
It is a traditional dish of the Basque country, made of minced veal and chilli pepper.
What is the origin of it?
The origin is uncertain. However, it was eaten on market days in Espelette.
Is it always made with veal?
No. You can also do it with beef.
How to organize your food tour in the Basque Country easily?
Contact me via the quote form below.
I will make you discover the best gastronomic specialities of the Basque Country and its best wines, including the famous Txakoli, the sparkling wine of Guetaria, and the wine vinified in the depths of the bay of Saint Jean de Luz!
You can find more ideas for excursions here
More traditional Basque recipes?
Are you looking for an authentic Basque cookbook? I recommend you the 2019 winner of the year.
Winner, 2019 IACP Award, Best Book of the Year, International.
Named one of the Best Cookbooks of the Year / Best Cookbooks to Gift by the New York Times, Food & Wine, Saveur, Rachael Ray Every Day, National Geographic, The Guardian and more.
>> You can order it here or below
Note: I get commissions for purchases made through links in this post at no extra charge for you.
Where to eat an axoa in the Basque Country?
Practically all the restaurants in the Basque Country offer it on their menus. The best being to taste it in Espelette, and why not during the chilli festival in May.
Basque axoa recipe.
To make your food even better, cook it the night before and reheat it on the day of the tasting.
It is usually eaten with potatoes.
Ingredients (for 4 people).
800 grams of veal.
1 onion.
2 cloves of garlic.
10 Basque green chilli peppers. You can order here.
2 red peppers.
200 grams of Bayonne ham. You can order it here
1 tablespoon of Espelette pepper powder. You can order it here If you buy it in a store, be sure there's the official AOC stick on the cover, the only official label.
1 bouquet garni.
1 glass of dry white wine.
Olive oil.
Salt.
Cooking axoa.
Preparation time: 20 minutes. Heating: 30 minutes.
Chop the veal.
Peel and chop the onion.
Peel and chop the garlic.
Wash and seed the sweet peppers and the peppers. Slice them into small dice.
Cut the ham into small pieces.
Fry the onion and peppers in a casserole dish with the olive oil.
Add the veal and sauté for a few minutes. Keep it warm.
Over low heat, add the ham.
When the peppers are tender, add the veal, garlic, white wine and bouquet garni. Simmer for about 20 minutes.
Salt and sprinkle with Espelette chilli pepper.
Which wine to pair with axoa?
In the Basque Country, it is generally eaten with a strong local red wine, such as Irouléguy or Madiran.
Bon appétit!!!
Basque Country food tours.
If you don't want to opt for a full-time guide but still want to enjoy a gastronomic day trip, you will find many tours to try traditional Basque cuisine on the Get Your Guide website.
You need a vacation rental in the area?
Contact me through the form or on my mobile phone.
I live in a big house with two independent flats in a big 2 500m² orchard at 16 kms from Bayonne and the beaches.
Conclusion.
Have you ever cooked or eaten Basque axoa? Tell us about your experience in a comment.
You can read my full guide to Basque food here
For another recipe with Bayonne ham, check the piperade one here
Share this article with your family or friends planning their next trip to the South of France or with the food lovers who like to test new recipes.
This article may contain compensated links. Disclaimer: As an Amazon Associate I earn from qualifying purchases. Read our disclosure policy to know more.