Are you looking for the traditional recipe of the Basque piperade? Here is the step-by-step recipe of the restaurant Le Chistera in Bayonne, as well as suggestions for serving it with a variety of dishes.
Basque piperade is a simple and tasty Basque dish, which you will often find on the menu of traditional Basque restaurants, next to Basque chicken and Basque cake.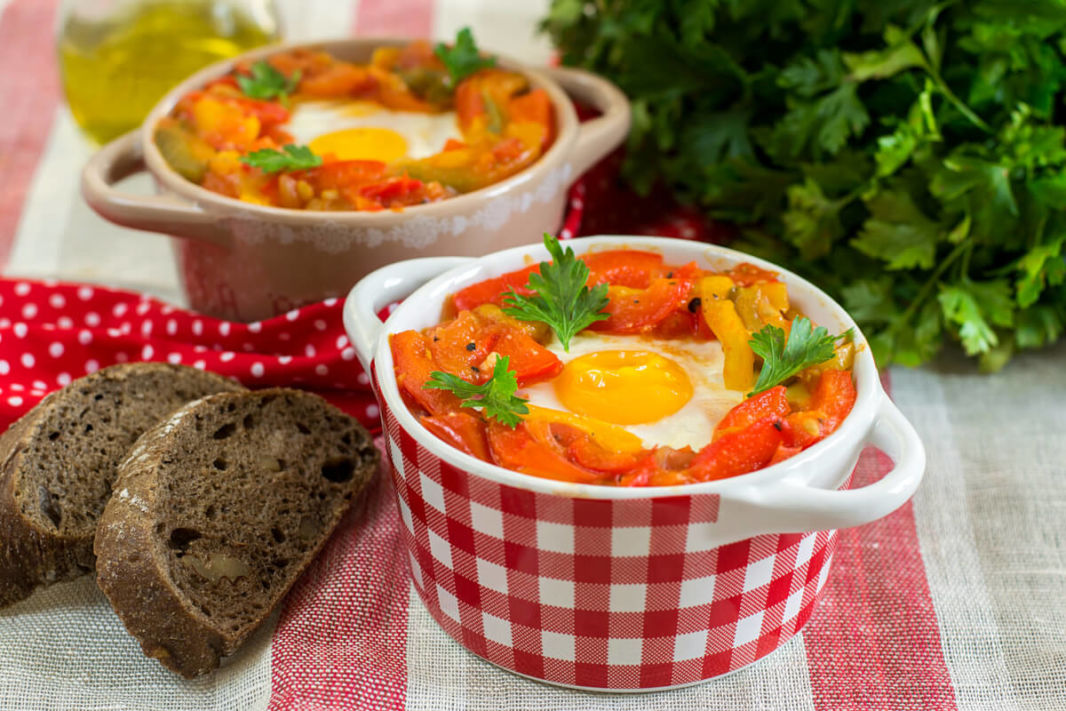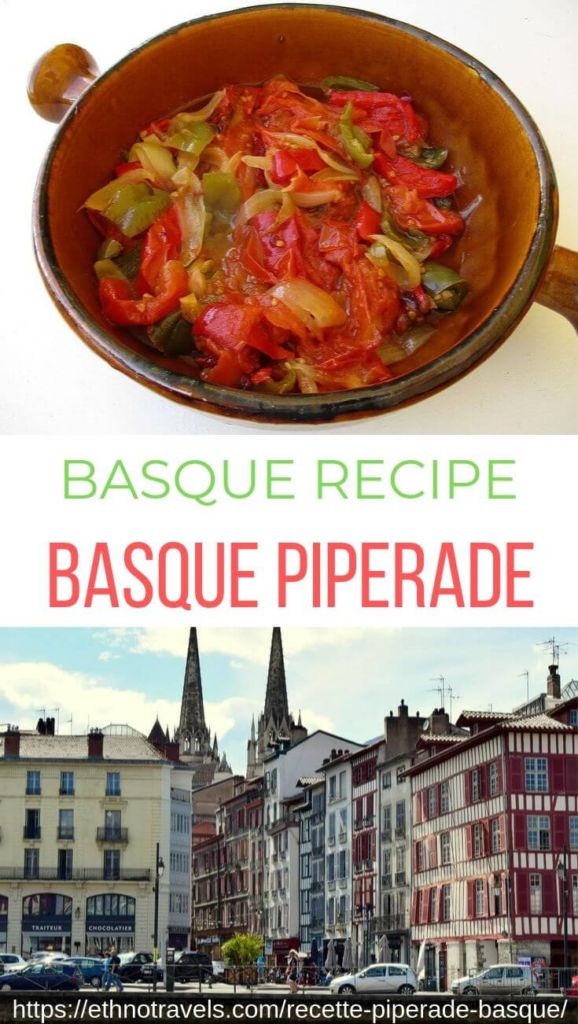 FAQ on piperade basque.
What is piperade?
Piperade is a typical and traditional dish of Basque and Gascon cuisine, usually served with eggs, ham, chicken or fish.
Where does piperade comes from?
Piperade is said to originate from the Basque province of Soule. Originally, it was a kind of sauce with bread and it would not have incorporated pepper.
What to eat with piperade?
You can accompany it with an omelette. This is called a piperade omelette. With eggs that are allowed to coagulate and Bayonne ham. With chicken, the famous Basque chicken. With fish, like kaskarote tuna or xipirons.
How to organize your gastronomic tour in the Basque Country easily?
Contact me via the contact form below.
I will introduce you to the best gastronomic specialities of the Basque Country and its best wines, including the famous Txakoli, a sparkling wine from Guetaria, and the wine made in the depths of the bay of Saint Jean de Luz!
See more excursions ideas here
More traditional Basque recipes?
Are you looking for an authentic Basque cookbook? I recommend you the 2019 winner of the year.
Winner, 2019 IACP Award, Best Book of the Year, International.
Named one of the Best Cookbooks of the Year / Best Cookbooks to Gift by the New York Times, Food & Wine, Saveur, Rachael Ray Every Day, National Geographic, The Guardian and more.
>> You can order it here or below
Note: I get commissions for purchases made through links in this post at no extra charge for you.
Where to eat traditional piperade in the Basque Country?
Almost all restaurants offering traditional Basque cuisine have Basque piperade in their traditional or à la carte menus.
Basque piperade recipe.
It is essential to choose the right ingredients to make a good Basque piperade. Vegetables from a small local producer will give your dish a completely different flavour.
Ingredients (for 6 people).
How to prepare Basque piperade?
Time needed: 50 minutes
Preparation: 10mns. Heating: 40mns.
Peel and slice the onion.
Remove the pulp from the chilli pepper, take out the seeds, then cut them into thin strips.
Cut the tomatoes into small coarse cubes.
Put a little oil in a frying pan, add the onions and sweat (cook gently and without colouring).
Add the peppers after 5 minutes.
Wait 5 more minutes and add the tomatoes.
Cook over low heat for a total of 40 minutes. Add a little salt at the end of cooking.
What to eat with Basque piperade?
To make a piperade omelette, add 15 to 18 eggs depending on their size and 6 slices of Bayonne ham.
Whip the eggs in a high enough container, salt them, and add a little Espelette pepper. Start by pouring a small film of oil, preferably peanut, into a very hot frying pan. Cook thoroughly, stirring a little at first. The eggs must remain strong enough and not too drooling.
Pour the basquaise when the eggs are cooked enough, and then roll them over.
Cut, or have the pork butcher cut, six slightly thick slices of Bayonne ham. Place them in a frying pan next to each other, and barely fry the slices: a round trip. Add them to the omelette, and everything is ready.
Which wine to pair with piperade?
To stay "local", I recommend an Irouleguy rosé. If you can't find it, try a delicious Tokay Pinot gris from Alsace, that will be perfect with chicken basquaise.
Bon appétit!!!
You want to do a gastronomic tour in the Basque Country and don't have time to organize it?
Ask me to organize it for you! Use the form to contact me.
We will introduce you to the best gastronomic specialities of the Basque Country and its best wines, including the famous Txakoli, a sparkling wine from Guetaria, and the wine made in the depths of the bay of Saint Jean de Luz!
Gastronomic tours.
If you do not wish to opt for a full-time guide but still want to enjoy a one-day gastronomic tour, you will find many tours to try traditional Basque cuisine on the Get Your Guide website.
>> Click below for a selection.
You need a vacation rental in the area?
Contact me through the form or on my mobile phone.
I live in a big house with two independent flats in a big 2 500m² orchard at 16 kms from Bayonne and the beaches.
Conclusion – Basque piperade recipe.
Have you ever cooked a Basque piperade? Tell us about your experience in commentary.
You can read my full guide to Basque food here
For another recipe with Bayonne ham, check the axoa one here
Share this article with your family or friends planning their next trip to the South of France or with the food lovers who like to test new recipes.
This article may contain compensated links.Disclaimer: As an Amazon Associate I earn from qualifying purchases. Read our disclosure policy to know more.
Photo credit : Arnaud25 licence CC
How to cook the traditional Basque piperade