Welcome to the complete guide to amla!
You will make the most of this guide on amla if you want to know the best tips on how to use this well known fruit in Ayurveda, what form of amla to use and why, where are the studies on the subject.
This guide is designed to describe what amalaki is, what makes it a natural product to use for your health and beauty, the different uses for hair, skin or health, which form to choose, scientific studies.
Check back regularly for new information and updates.
For each chapter, you will find all the articles related to it.
Combine this information with your own experience to find the use that suits you best.
What is amla?
Amlaki is a 100% natural ayurvedic product.
It is a yellow gooseberry from India, Sri Lanka, Thailand, Tibet and Nepal.
It is also the name of the tree that grows this fruit.
It is considered sacred in Asia.
The gooseberry's core is used to make oil.
But one can also extract an edible juice from the fruit, eat it dried, make a powder.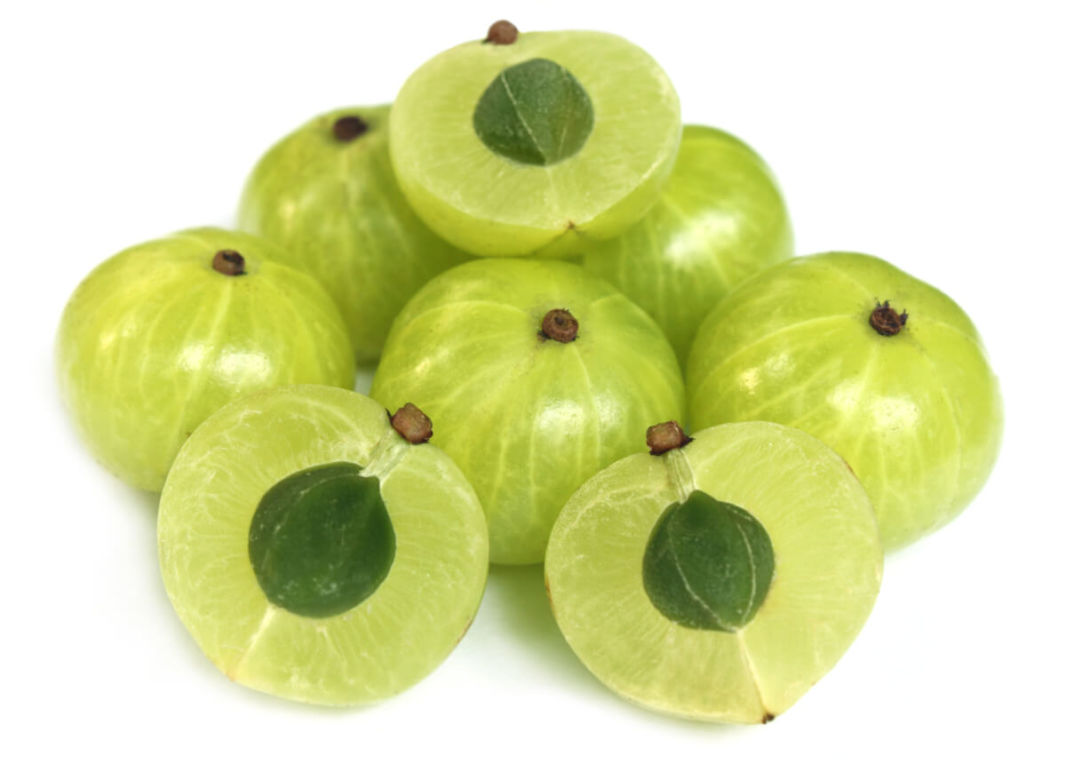 What are the other names of amla?
It is known under various names: amalaki, Phyllantus Emblica, Emblica Officinalis, melaka tree, mirobolan tree, amla berry, Indian gooseberry.
You can also find the name in Sanskrit: āmalaka, Aonla, aola, dharty, aamvala, aawallaa, nellikai, nillika, usareekai.
Amla cultivation.
As amlaki is a tropical fruit tree, it can only tolerate short gels at -1 °C. In a hot Mediterranean climate, it is cultivated like citrus fruits that are not very hardy. It has a slow growth and lives between 20 and 35 years for 8 to 10 meters high. It is reproduced by cutting in a warm environment (>30 °C).
An adult tree produces 15 to 20 kg of fruit. They are harvested between mid-December and mid-January in the northern hemisphere, October to April in India.
What is the nutritional composition of amla berry?
The Indian gooseberry is the food that contains the most antioxidants in the world!
This redcurrant is also extremely rich in vitamins C, E and A.
It also contains polyphenols, amino acids, proteins, carbohydrates, calcium, potassium, magnesium, iron, carotene, alkaloids, gallotannins and pectin.
What are the benefits of amla?
The Indian gooseberry has many virtues for hair, health and skin.
Discover each of these uses depending on the product.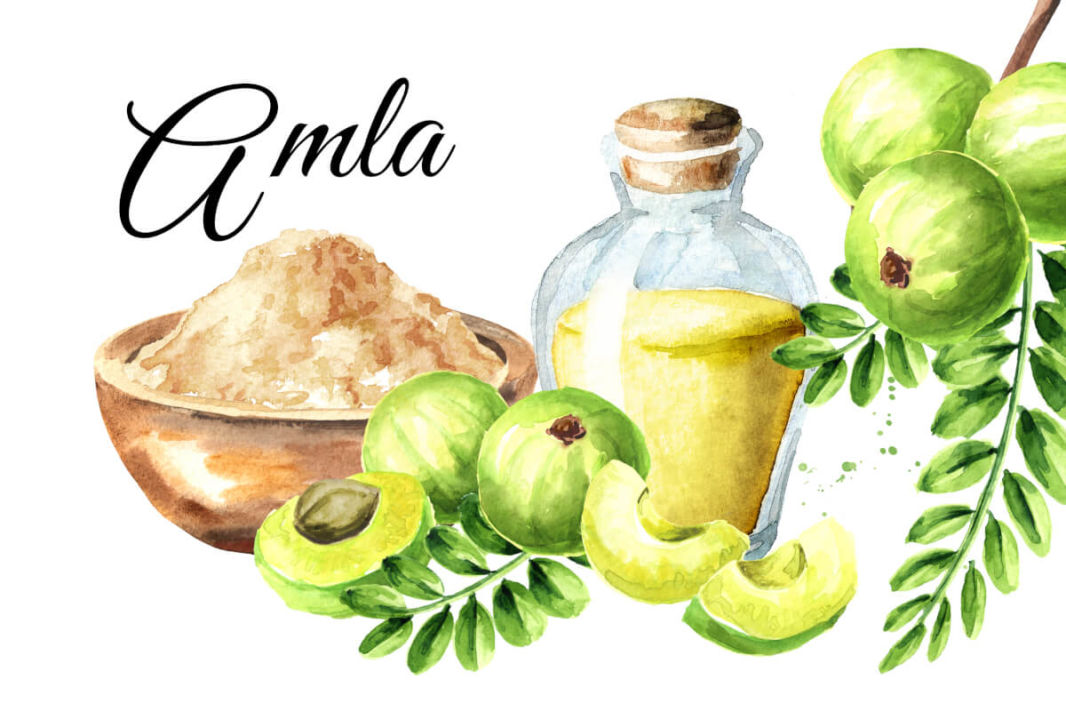 The best uses for each amla product
In short, How to use amla?
For who?
For all skin types
Dull, mature skin
Tired hair
Sensitive scalp
Cosmetic and dietary products + their use.
You can order each of these products by clicking on them.
A few testimonials from Indian users.
You will find more in the article on hair oil. Here you only have the general opinions.
Vijay Rao from the IMVoyager blog – India:
Alma's actually a magic berry. In addition to giving long, shiny hair, it has other health benefits thanks to its high vitamin C content. It promotes digestion, fights gastric acidity, strengthens the liver, nourishes the brain and mental functions, helps the heart, strengthens the lungs, regulates the elimination of free radicals, promotes fertility, helps the urinary system, improves skin health, makes hair healthier, acts as a body temperature regulator, helps eliminate toxins, improves vitality, enhances vision, improves muscle resistance and acts as an antioxidant.
Srikumaran:
Because it is full of antioxidants, Amalaki acts as a blood purifier. The Indian gooseberry belongs to the family Euphorbiaceae. This fruit ripens in the fall in the humid, wooded and hilly regions of the Indian subcontinent. In India, it is considered a sacred tree. The fruit is very nutritious, but has a sour taste. Both dried and fresh fruit can be eaten for their health benefits.
It provides remedies for many diseases, so it is widely used in Ayurvedic treatment. Gooseberry is very rich in vitamin C and contains many minerals and vitamins such as calcium, phosphorus, iron, carotene and vitamin B complex. Amlaki is also a powerful antioxidant agent.
Conclusion.
Feel free to send us your feedback and tips on how to use amla!
Read my FAQ on amla here
If you are interested in Ayurveda, you should read my Ayurveda Beginner's Guide here
This article contains compensated links. As an Amazon Associate I earn from qualifying purchases. Consult the disclaimer on the site for more information.
How to Use Amla Easily, the Ayurvedic Powerful Gooseberry