Perhaps you've never heard of amla powder, less well-known than amla oil. Yet it has many uses for its beauty and health.
This article is part of the complete guide on amla, which you will find the link in the conclusion and which guides you through the different blog posts on this fruit.
In this article, I'll tell you:
What is amla powder.
Its benefits.
The uses of the powder.
Where and which one to buy.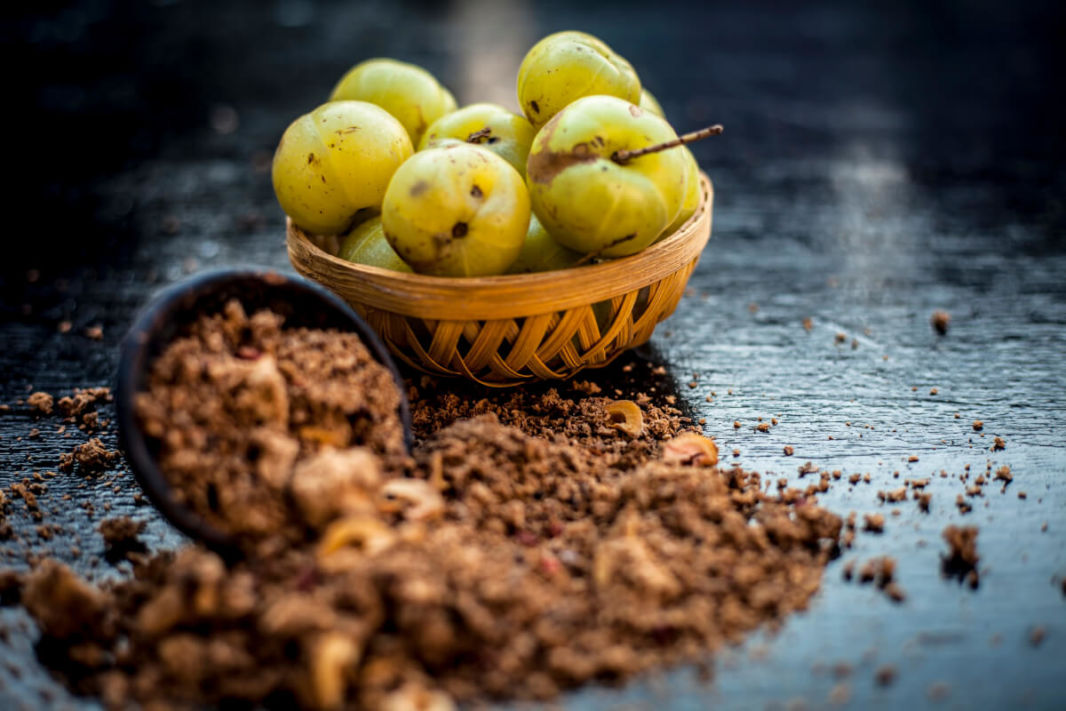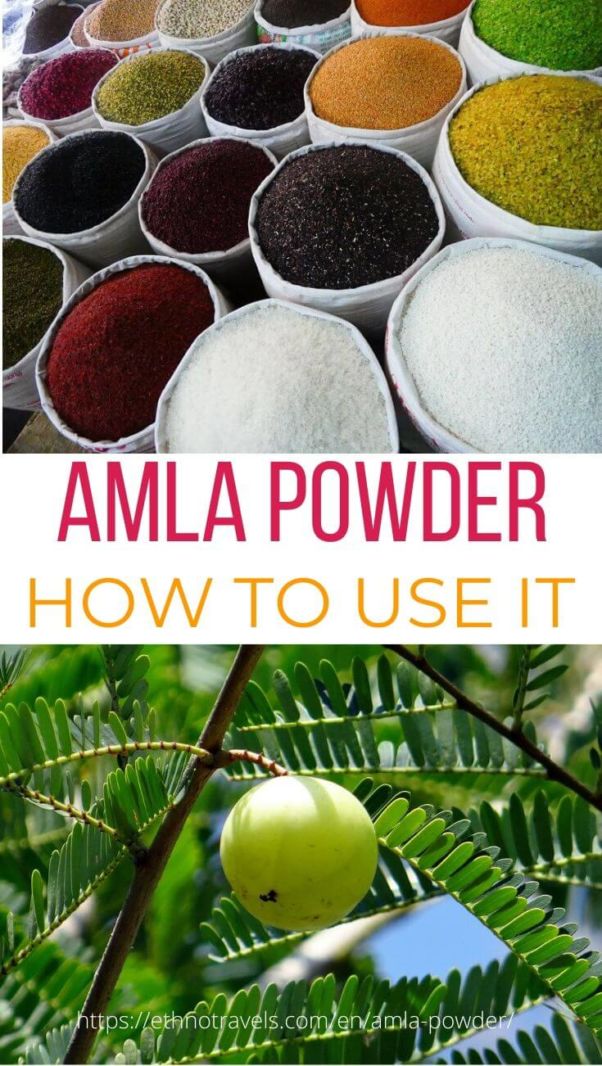 Multi usage powder.
Faq on amla powder.
How to apply hair powder?
You can simply make a paste with a little hot water. Apply to the hair. Leave to dry, rinse and shampoo.
If you want to nourish your hair at the same time, I recommend a mask with oil and amla powder. You will find a recipe in my article.
What is the powder used for?
For hair, beard, skin and health.
Can I eat the powder?
You can make an infusion or tea if you use an edible powder. You will find a recipe for infusion in my article.
What is the powder made from?
It is made from the Indian fruit called amla, a gooseberry, which is dried then mixed.
What is amla powder?
Alma powder is prepared from the fruit of the amla tree.
The fruit is first dried in the sun for several days. It is then mixed into powder and sieved.
The final powder has the same antioxidant and nutritional properties as fresh fruit or oil.
What are the benefits of amla powder?
Amla being the most powerful antioxidant in the world and containing many vitamins and nutrients, it has many benefits: for hair beauty, skin beauty, health.
For hair and skin, I prefer to use amla oil because it nourishes them better. However, you can prepare a mask against white hair with the powder or a mask for the skin.
For your health, I recommend amla-based infusions.
In the following section, you will find the methods of use and the benefits of each.
How to use amla powder?
You can use it in several ways:
As a mask for hair or beard.
As a mask for the skin.
In infusion for health.
Amla powder against white hair: How to make a mask with the powder?
You can mix amla with other ayurvedic powders to make a densifying hair mask.
I recommend using this mask in addition to the oil, to darken your hair even more. Powders used alone can dry out the hair and do not nourish it. You can also replace part of the mineral water with oil, for example jojoba oil, if you opt for powder-only masks.
This mask is indicated against hair loss and the appearance of white hair.
Put in a bowl 5 grams of amla powder (>> to be ordered here), 5 grams of nagarmotha powder (>> to be ordered here) and 5 grams of bhringaraj powder (>> to be ordered here).
Add about 45ml of mineral water, depending on the desired consistency.
Add a few drops of an essential oil that you like the smell of (grapefruit goes well with this recipe).
Apply after shampooing.
Massage the scalp by adding a little water.
Leave on for 15 to 20 minutes.
Rinse with clear water.
For blonde hair, replace amla with kachur sugandhi powder that you can order >> here and do exactly the same.
Classic hair or beard mask.
Make a paste by adding hot water.
Apply to your scalp.
Leave to dry then rinse with shampoo.
How to prepare an ayurvedic skin mask?
Mix the liquid of your choice (honey for the pimples, yoghurt for its lactic acid and probiotic effects or rose water for the complexion) with the powder.
Apply the mask to the face.
Keep it on for 10-30 minutes.
Rinse off.
This mask is particularly effective in reducing aging and dryness of the skin. For other skin benefits, read my article here
How to prepare an infusion for health?
Nothing could be simpler: mix the powder with hot water and add honey, ginger or lemon to cover its bitterness. Do not consume more than 4 grams per day.
Because amla is rich in antioxidants and nutrients whose effectiveness is scientifically proven, amla infusion has many health and beauty benefits. Find them all in this article.
Amla powder: safety precautions.
Amlaki powder can be irritating.
Do not use near ventilation.
Use if you have a mask and glasses during preparation.
Avoid contact with eyes and rinse thoroughly in case of accidental contact.
Keep out of reach of children and animals.
Test on a non-sensitive part of the skin before making your first mask.
Where and which powder to buy?
You have three choices:
Either you go to India and purchase an edible powder.
Either you buy the powder I recommend by clicking on the link or the image below.
Either you find it in an Asian store in a big city (beware as Hesh powder is not edible).
Conclusion.
Now you know how and why to use amla powder for your beauty and health.
Feel free to share your experience, whether positive or negative, indicating how you used the powder.
If you want to know which amla product to use according to the benefit you are looking for, read this article
This article contains compensated links. As an Amazon Associate I earn from qualifying purchases. Consult the disclaimer on the site for more information.
Amla powder: how and why use it?