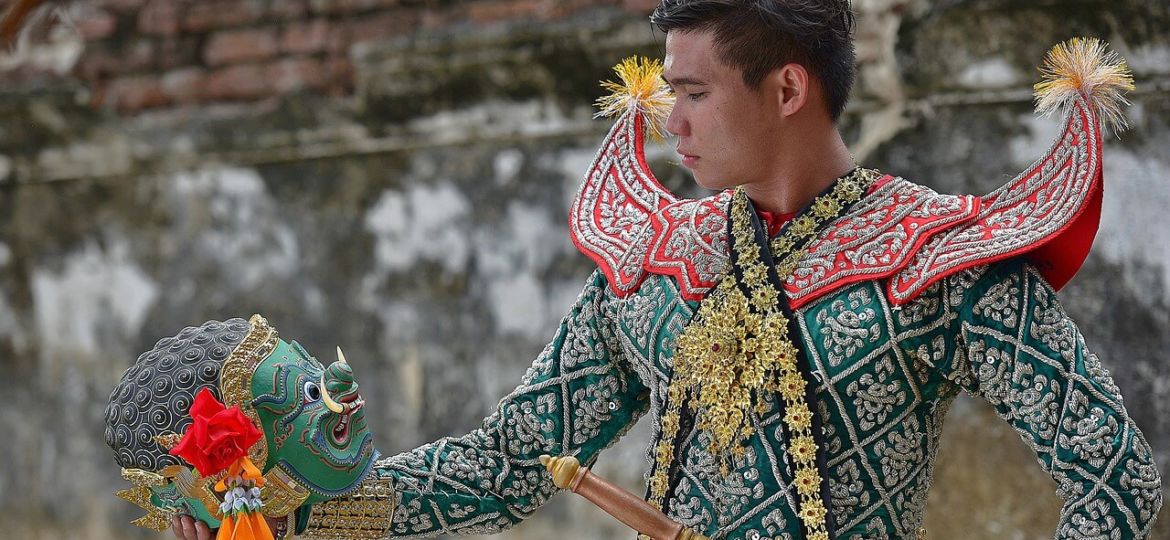 Last Updated on
Valmiki's Ramayana is a major work of Asian literature. It is an Indian mythological epic, written in the Sanskrit language, retracing the exile of Prince Rama and his wife Sita.
Along with the Mahabharata, the Ramayana is a must-read book if you want to understand the basics of Indian culture and/or visit Asia. You will find these traces everywhere: in India, Indonesia, Cambodia, Thailand, Malaysia…
Read a full and commented version of the epic. Otherwise you won't have a clear understanding but a biased cut. I recommend the one mentioned in this review.
In this article, you will find:
A quick Ramayana summary.
What I liked.
Less liked.
Why I'm recommending it to you.
The interpretation made by the tribes of central India.
Where you can find traces of it in Asia.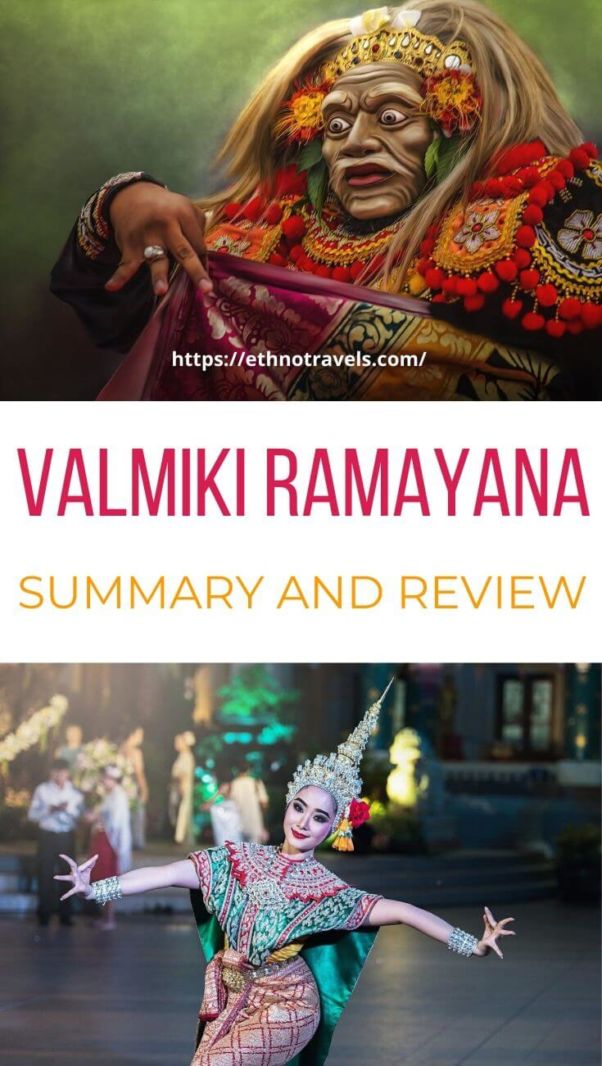 Article summary – Ramayana.
Valmiki Ramayan.
Note: I get commissions for purchases made through links in this post at no extra charge for you.
Ramayana summary.
Ramayana is a mythological epic taking place in central India, in Chhattisgarh!
Prince Rama, one of the avatars of the God Vishnu, is condemned to exile in the forest of Dandakaranya. He spends his exile in the company of his wife Sita and his brother Lakshamana.
He meets many evil characters. His wife Sita will be kidnapped by the King of Lanka, Ravana. Monkey God Hanuman will come to their aid. Of course I won't tell you the ending.
What I liked.
An exciting read.
Endless twists and turns.
The characters are very endearing.
It's a bit like a Bible for Hindus.
We discover the story of one of Vishnu's avatars.
It helps to better understand Indian and Asian culture in general.
When we travel in Asia having read the Ramayana, we understand better the scenes that we find a little bit everywhere in the temples (sculptures, murals).
The comments are of immense value.
Even if the work is very long, one can read it several times: one with the commentaries, one without them (thinking for example of the interpretation given by the tribes of central India). The lighting will be very different depending on the interpretation chosen.
What I liked less.
Rayamana: recommended or not?
It's one of my favourite pieces, if not my favourite. So I can only recommend it to you!
For lovers of Asia, India, mythology, ethnography, tribes, traditional Asian architecture.
Ramayana interpretation by the Gond tribe of central India.
I will tell you more about it in the next section: the Rama exile forest, Dandakaranya, is located in Chhattisgarh, near Sirpur and the Barnawapara reserve. Chhattisgarh is primarily a tribal state. The whole Central India is nicknamed the Indian Tribal Belt.
In the forest of Dandakaranya, Rama meets many Rakshasas – demons and female demons – ogres and ogresses. The King of Lanka, Ravana, is himself a demon. Wild beasts, demons and ogres are the only inhabitants of this forest .
For the Gonds of Central India, the epic depicts the tribes negatively and thus assimilates them to demons and ogres. Gonds of Telangana in particular venerate Ravana as their God.
This also explains why Bastar has such a different Dussehra festival, which has nothing to do with Rama's victory over Ravana.
Where to find the traces of Ramayana in Asia ?
The main traces in India.
If you want to discover its traces in India, go to Barnawapara and surroundings.
A few kilometres from the wildlife reserve, you will find the Valmiki ashram in the middle of the forest. It is said to be the place where Valmiki wrote his epic and Rama stayed.
Above the ashram is a shrine. This would be the place where Sita would have given birth to Luv and Kush Rama twins.
It is best to ask for information at the Chhattisgarh Tourist Office. They will be able to greatly facilitate your discovery of the wildlife reserve and the ashram. They have also created itineraries linked to the journey of Rama.
The traces in other asian countries.
I could see its traces:
in Indonesia: all night show to represent the Ramayana in Yogyakarta. Ballet at the temples of Prambanan. Balinese dances.
in Cambodia: sculptures and mural paintings in the numerous Angkor temples, but also in the other temples of the country.
in Kuala Lumpur: Batu Caves.
in Thailand.
in Burma.
in Sri Lanka: Adam or Rama bridge.
Conclusion.
Ramayana is a must read if you are interested in Asia!
Have you ever read this book? What did you think of it? Tell us what you think by commenting on it!
You can see more book suggestions here
This article contains compensated links. As an Amazon Associate I earn from qualifying purchases. Consult the disclaimer on the site for more information.
Save on Pinterest for later.