In this article, I explain how to find cheaper flights with regular airlines, through 9 concrete hacks and demonstrations.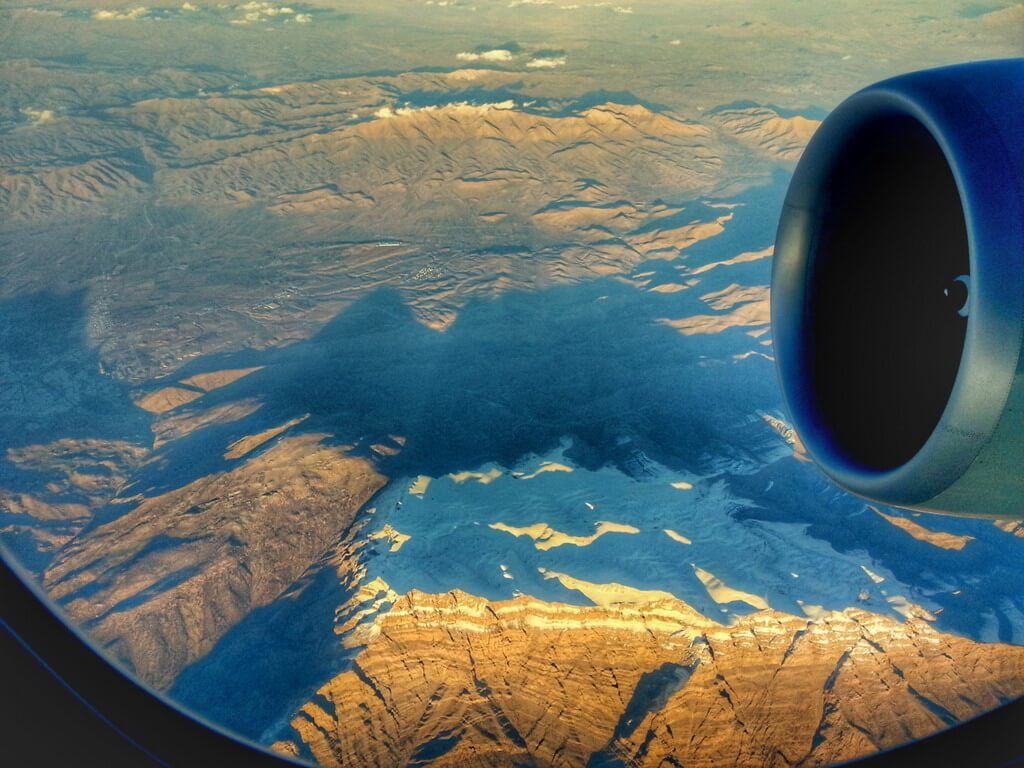 Wouldn't it be wonderful to be able to realize your dream of discovering this fabulous destination that attracts you so much?
But here it is, travelling to the other side of the world is expensive…
Do you? Really?
From talking to people who share this dream, I know that one of your first obstacles, with the fear of travelling independently, is the budget. Many of you think that this is an inaccessible dream because it is far too expensive.
That's what I thought a few years ago too.
What if I show you in this article that you're wrong?
If I explained to you how to find cheaper flights with regular airlines, through nine easy actionable tips to implement today?
And if, thanks to concrete and proven examples, I could show you that even with a moderate budget, you could realize your dream of discovering new continents, emblematic places and cultures?
Don't dream any more. In this article, I will explain how to live your dream by significantly reducing the price of your international flight ticket.
In this article, you will learn:
How to choose your dates for inexpensive plane tickets.
How to split your trip to save money and find cheap international flights.
What tricks really work and which ones are not based on anything concrete.
Where to book airline flights.
Article summary – How to find cheaper flights.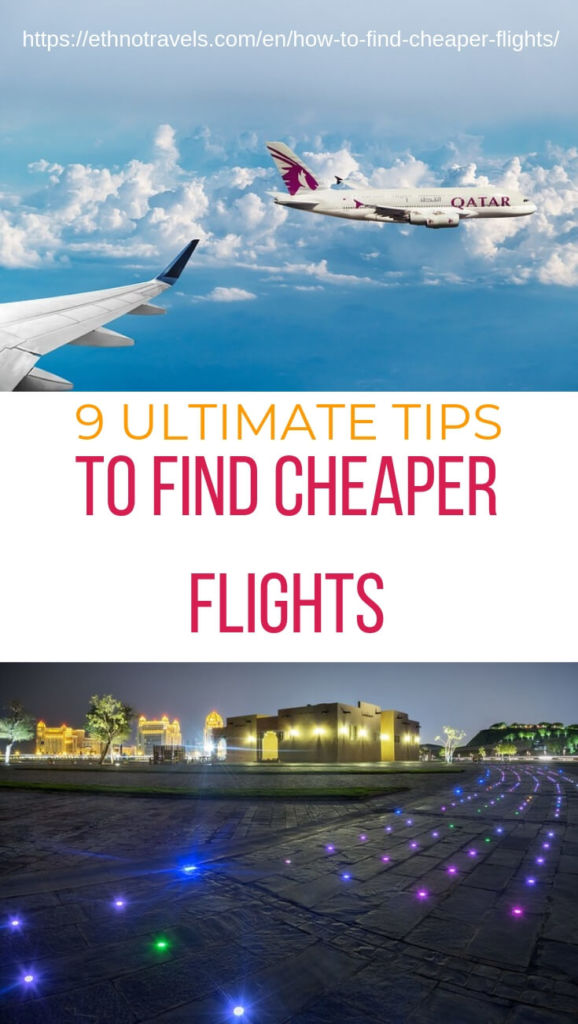 But first, how much does it cost to fly to Asia?
First of all, it should be noted that the prices indicated below are on scheduled flights with Qatar Aiways. I will explain later why I have always traveled with this company.
>> Click here to see the latest prices and availability for your trip
I have met travelers who came with Air Asia to pay less.
I strongly advise against it.
Using a low cost for an international flight is not a good option.
Not only will it be necessary to add up all the additional costs: transport of luggage if you don't have a cabin backpack or suitcase, food, drinks, transfers (low cost airports are often off-centre), film rentals for the duration of the trip, etc.
But in addition to the lack of services included, the comfort on board is not the same and the departure and arrival times are often inconvenient.
In the end, it is an illusion to think that you will make a real economy, especially since you will most certainly have to leave from another city in Europe (London, Frankfurt). This implies additional transport costs, time and even accommodation.
For my first trip to Asia, I had to book my flight only a few weeks before my departure.
My return flight TTC to Indonesia, Paris-Jakarta, cost me about 700€, a perfectly correct price at this time of year and at the time (in 2007).
For my second trip to China, my flight between Paris and Hong Kong cost me 469€. On my second trip to China, my Paris-Shanghai cost me 360€.
My first flight to India – round trip Paris Bombay to visit Tamil Nadu and Kerala – cost me 333€!
A seasonal employee who was going to Bali paid for her round trip flight to Indonesia less than 400€ thanks to my advice.
As I feel you are eager to learn more, here are the cheap flight hacks I use.
Update of 4 October 2018 : For my last 3-month trip to India in 2018, I used my tips and in particular the Skyscanner search engine. Qatar Airways is unfortunately not competitive for long stays. I was able to book a return flight from Paris to Delhi with Oman Air for €337.41 including tax. You will find the methodology at the end of the article. Qatar Airways offered me a round trip flight including tax Paris-Delhi at 529€. While looking on Skyscanner to find out how to cut out to visit another city at a lower cost, I had also found a way to visit Cairo: 1.Bordeaux – Cairo: 265€ incl. VAT (much more convenient for me to leave from Bordeaux). 2.Cairo – Delhi: 222€ incl. VAT with an excellent Gulf company. A slightly cheaper return trip, with fewer constraints – no need to go to Paris and pay for it – and above all the possibility of visiting the pyramids and the Egyptian Museum. The Egyptian visa is issued upon arrival ($25). This trip allowed me to test Oman Air… and to love Qatar Airways even more.
How to choose your travel dates to save on the price of your flight ticket?
There are three main tips for departure/arrival dates.
The most obvious is that if you travel outside of school holidays, especially not in July and August for Europe, you will pay less for your ticket. Unfortunately, this means that you must be able to travel outside these periods, which can be complicated or even impossible.
Second tip: avoid the peak period of your destination. Each season has its own charm… and there are also fewer tourists. To find out which period is the most touristy, you can refer to sites such as When and where to go.
Finally, 3rd tip: be flexible on your departure/arrival dates. Sometimes, by postponing by a day or two, you save a lot of money.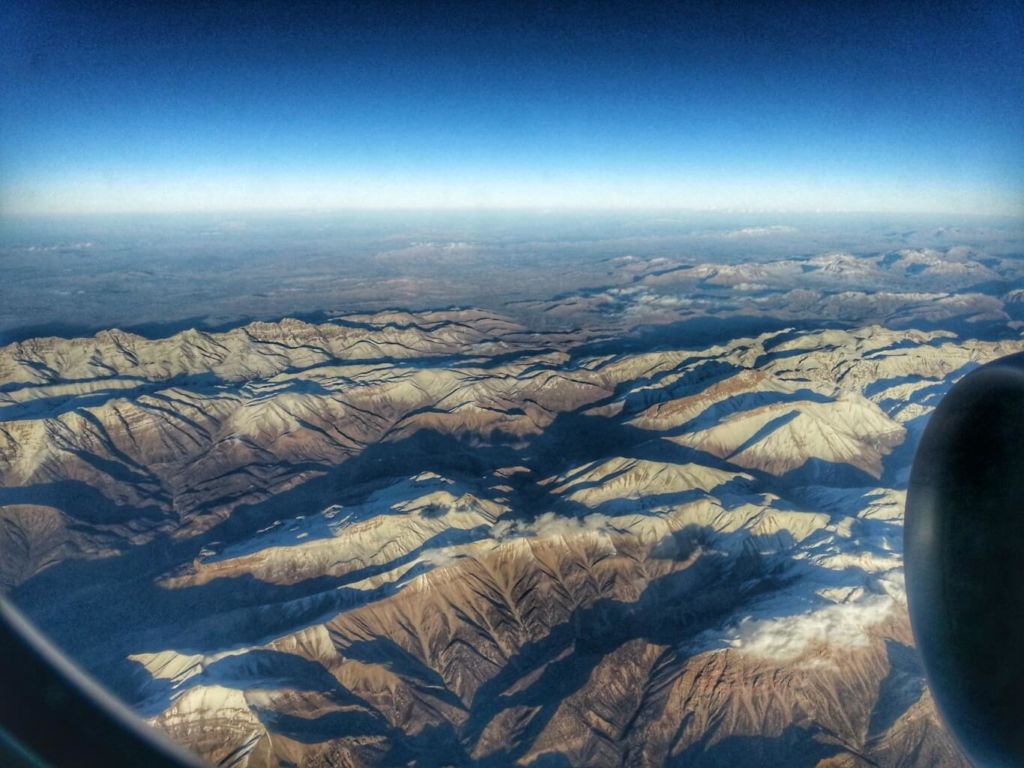 When to buy your flight ticket? What is the best day to buy airline tickets?
I regularly come across infographics giving the right moments to buy your flight ticket, depending on the continent of destination and the departure period.
The problem is that they rarely say the same thing.
I don't have any advice to give you on this subject, except that it is useless to book 6 months in advance to get the best price.
When should I buy airline tickets?
The last infographics consulted recommends that for my destination and a departure within the week of January 14 to book 21 weeks in advance. I did not follow this advice to get the rate indicated above, which never decreased after my purchase, more than 21 weeks before.
I recently read an article from Nomadic Matt on the topic and he said this time period doesn't exist. According to him, it's a myth. I totally agree as I know the French railway system, that is the same than for planes, and the only time rule for discount is when sales open. As we don't know when sales open for flights, I don't know how it would be possible.
What are the best days to fly?
Another hack would be to start from one Tuesday to another Tuesday. Again, my observations do not support this. I have often obtained a better price on another weekday. Nomadic Matt says it's also a myth.
Are flights cheaper if bought at midnight?
Finally, prices would be lower between midnight and 6am – at times when fewer people are online. As there's no such rule for the French railway system, I am very doubtful here too. Experimentation to be carried out because I have never seen this phenomenon before!
Do flight prices go down on Tuesday?
Flight companies would put their promotions on sale on Monday night. The first clients on Tuesday would get the best promotions.
That means you have to check the time in the country of the company.
I've never bothered about it.
A better method to know the promotions.
Instead of these methods which seem very random to me, I advise you to subscribe to the newsletters of the airlines that interest you. You will then be alerted of promotions and will be able to book when the price suits your budget.
For Asia, I recommend the Gulf companies, in particular Qatar Airways, which I always use, and Emirates, which has a very good reputation.
As petrol producing countries, their tariffs are lower and their service is excellent.
Qatar Airways is regularly voted best airline in the world.
>> Check the prices for your destination here
This picture was taken in business class during one of my trips, since I am regularly upgraded!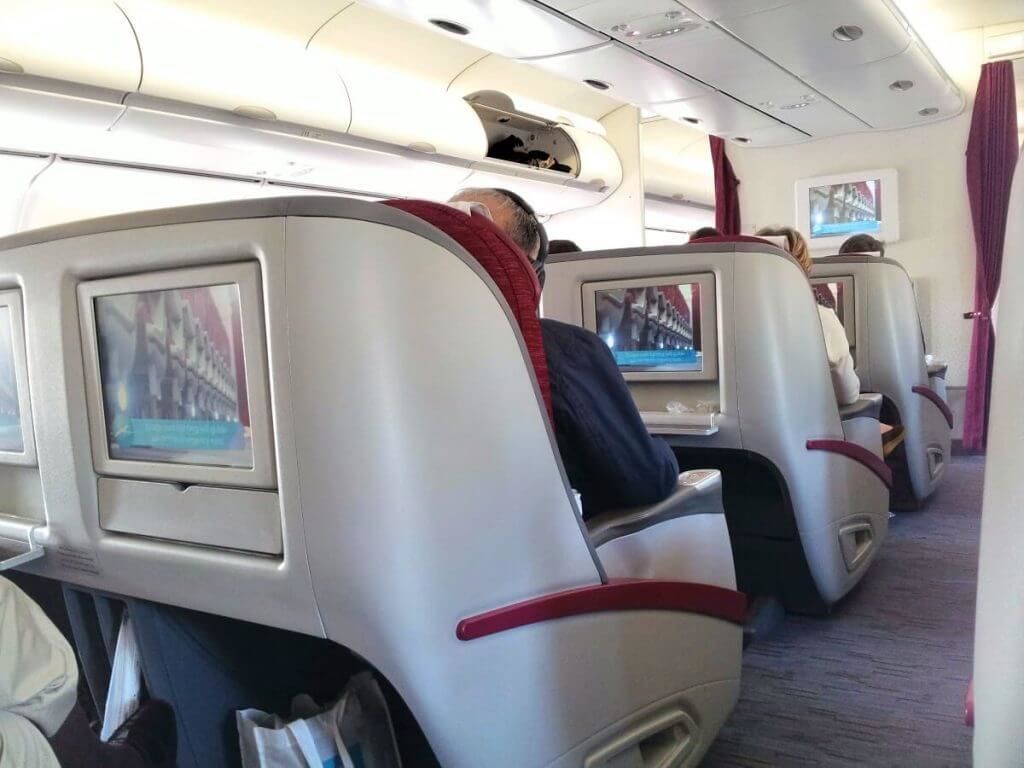 How to organize your trip to find cheaper flights?
My first tip to organize your trip: be flexible on your dates.
Airlines and some comparators have a flexible date search option. Use it to access the cheapest rates. You will see that sometimes it only requires a change of a day or two to achieve substantial savings.
My second hack: choose your destination according to the current promotions! For a very long time, it was these promotions that determined my destination, knowing that you will see in the following tip that this is not a restrictive criterion.
My third hack and probably the least known: buy your international flight ticket to one of the hubs on the continent – Bangkok or Kuala Lumpur – and complete with a low cost Air Asia or other company flight for your final destination.
It is this trick that allowed this seasonal employee at the beginning of the article to pay her Paris-Bali less than 400€ instead of 700€ or even more.
In her case, her Paris-Bangkok ticket cost her €302 including VAT and return. Then her return flight from Bangkok to Denpasar cost her less than 100€.
Take this little test: open two pages of Skyscanner. Do a search from Paris to Makassar / Ujung Padang (Sulawesi Island) with a date in 4 months. Note the best round-trip price. On the other page, look for a flight from Paris to Kuala Lumpur on the same dates.
At the time of my research, the complete flight cost nearly 900€, the Paris Kuala Lumpur less than 500€. Even if you add 150€, which will be a maximum with Air Asia between Kuala Lumpur and Makassar, you will be a big winner. You can even afford a 5-star hotel in Kuala Lumpur if you want to do something crazy.
Not only do you save on your airfare, but you also cut a trip that can be very long, as is the case for Sulawesi, and you discover a new city.
Kuala Lumpur is particularly interesting for Indonesia.
Bangkok for Vietnam, Cambodia, Laos, Myanmar.
Another significant advantage: you can easily obtain a visa for neighbouring countries in Bangkok and Kuala Lumpur. This saves you a return trip to the capital if you live in the province or the cost of a visa by mail.
This is what I did for Burma (Myanmar), by doing my visa in Bangkok.
Note: the price of a return flight from Paris to Bangkok with Qatar Airways often costs about 400€ at the moment!
What is the best flight search engine?
I advised you to subscribe to the airline newsletters.
For my reservations, I always go directly to the Qatar Airways website, which allows me to enter my loyalty card number and collect points for free tickets.
Since 2007, I have already enjoyed free tickets to Asia 3 times.
Ticket prices are the same, or sometimes even cheaper, when you go directly to the airline's website.
Before the purchase, I check on Last Minute's website that no equivalent company offers a more attractive price. That has never been the case.
Always be on the lookout for promotions. All online travel agencies regularly offer very interesting promotions.
Why is the price of the ticket increasing?
I often read advice to get around the price increase.
For some, your internet search would be kept by the airline or the comparator.
At your next visit, the price would be increased to encourage you to book your ticket right away.
It's a legend!
Not only is this practice legally reprehensible, but it would not be of any interest to the booking site.
Knowing well a reservation system inspired by the air, the price increase is not surprising to me but simply related to the quota of seats available for each fare. Once this quota is filled, the price moves to a new class of service with a higher price. As tickets are available worldwide, it is not surprising that a price can increase in a short period of time.
How to find a cheap flight ticket at the last minute?
Do you know Skyscanner?
It is a great tool to plan a last-minute getaway or even plan a trip in advance.
Four features are particularly interesting: search from an airport for all destinations (allows you to choose your destination according to the price of the ticket), search for a whole month, search also for nearby airports, subscribe to price alerts to be alerted about the price decrease of the flight you are looking for.
Thanks to Skyscanner, I was able to do a search for a return flight from Paris to Delhi throughout January 2018 for the departure, and throughout April 2018 for the return.
I discovered that Oman Air offered a return flight at €337.41 for these dates!
I booked directly on the company's website, with a "more legroom" option. I paid less than 360€.
Read more about these features here
in short, my 9 hacks on how to find cheaper flights with regular airlines.
Find my 9 hacks to know how to find cheaper flights.
Travel outside of school holidays if you can.
Avoid the peak period of your destination.
Be flexible on your travel dates.
Subscribe to airline newsletters.
Use the "flexible dates" function when searching for a flight.
Choose your destination according to the promotions of the moment.
Buy your main ticket to one of the hubs – Bangkok and Kuala Lumpur for Asia – then a low-cost ticket to your final destination.
Use airline websites to buy your tickets and be on the lookout for promotions from online agencies.
Use Skyscanner.
Conclusion.
Have you already tested some of these hacks? How did you benefit from it?
Do you know any other tips? Share them with us.
If this article has been useful to you, don't forget to share it on social networks!
Read my full guide to finding cheap flights here
Receive the checklist to organize your next independent trip and my advice to travel serenely close to the people. It's FREE!
Save on Pinterest for later.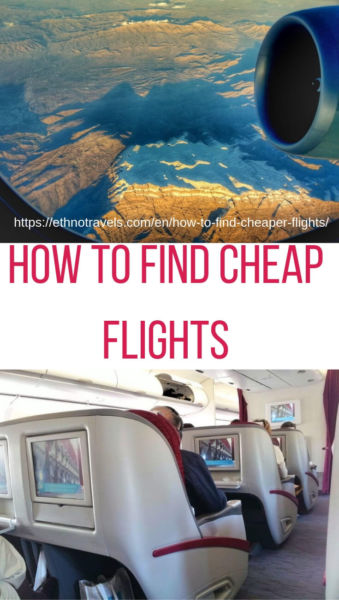 9 ultimate hacks to find cheaper flights