Pu Songling, a famous 17th century Chinese scholar, has left us a surprising and enriching work on Chinese legend. Called
strange stories from a chinese studio, it's sometimes also called strange tales from (…). The most famous English version is the one I give you the link below.
Through many fantastic stories, we discover the superstitions and beliefs of ancient China, but also an insight into certain practices that are still used today. An anthropological study of the 17th century Chinese countryside.
In this article, you will find:
A quick summary.
What I liked.
Less liked.
If I recommend it.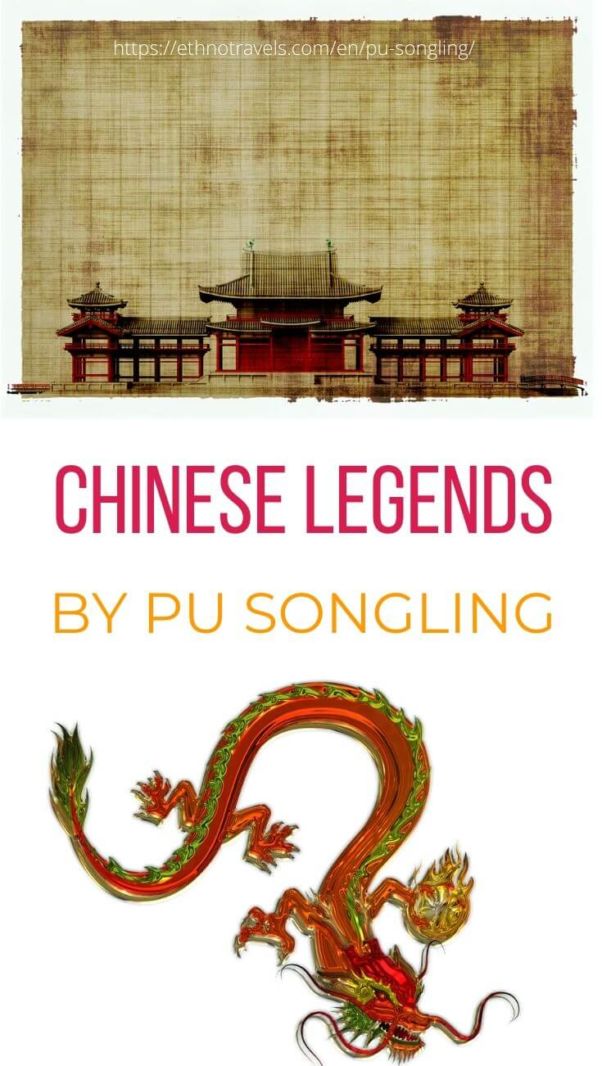 Strange stories from a Chinese studio by Pu Songling.
Quick summary.
Pu Songling's work is one of the major works of Chinese literature.
There are short, strange stories that the heroes are supposed to have lived through. All the Chinese legend of the 17th century, when Pu Songling lived, is described in this way throughout the pages.
What I liked.
Short stories that are generally easy to understand despite the references.
Stories that are sometimes funny, always with a fantastic twist.
We discover the Chinese imaginary and its legends.
The stories are always set in the historical framework.
The anecdotes generally take place in the Shandong province where Pu Songling was born, but also sometimes elsewhere.
One discovers Chinese beliefs related to ghosts, foxes, dragons and other fantastic creatures.
It is interesting to see the explanations that Pu Songling tries to find for his bad luck problems in exams.
We understand the organization of Chinese society in the 17th century.
We measure the place of women, love, marriage, adultery in Chinese society at that time.
A work that can be read easily and with pleasure.
The work is illustrated with beautiful old Chinese engravings.
What I didn't like.
I didn't understand the point of one of the stories, fortunately a very short one. Another was incomprehensible because of the inoperative puns in western languages.
The pages of my paperback edition stand out.
Verdict on strange stories from a Chinese studio by Pu Songling.
I liked it very much and I recommend it.
For lovers of fantastic anecdotes, ethnography, China, Asian culture.
We should obviously detach ourselves from the first degree and consider the anthropological interest of this work, populated by dragons, mythical turtles, fox wives, ghosts…
Conclusion – Strange stories from a Chinese studio by Pu Songling.
Don't hesitate to buy and read Pu Songling's Strange Stories from a Chinese Studio to discover the Chinese legends and the rural society of the 17th century. You will have a pleasant time reading.
Have you ever read this book? What did you think of it? Send us your opinion as a comment!
You can see more reading recommendations here
This article contains compensated links. As an Amazon Associate I earn from qualifying purchases. Consult the disclaimer on the site for more information.
Save on Pinterest for later.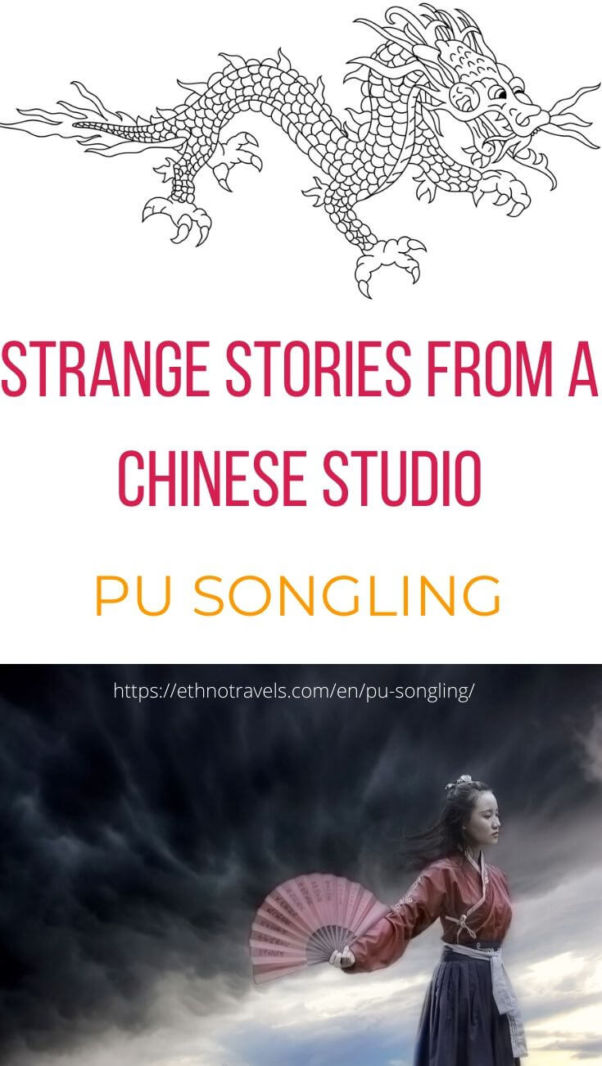 Pu Songling: Strange stories from a chinese studio review