If you are looking to stay in a family homestay in Ubud Bali, Yeh Pulu Cafe and Guesthouse is the perfect place.
Thanks to my Balinese friend Ketut and his wife Made, you can stay at a local's house close to the central city of Ubud in Bali, and let Ketut guide you to discover the enchanting Balinese culture…
This lovely family welcomes you to their tropical garden, in the historical site of Yeh Pulu Relief.
About Ketut and Made.
Ketut, Made and their children were born in small villages a few kilometers from Ubud, in central Bali. When I met Ketut in 2007, his grandparents were officiating at the sacred site of Yeh Pulu. Sacred functions are passed down from generation to generation. Ketut is studying to become a Pemangku, the priest of the popular religion.
I met Ketut at the guesthouse where we were staying in Amed. His Italian friend, Guiseppe, was staying there and was waiting for his return from the airport with another Italian friend. As Ketut had been to the market in Denpasar and bought a huge fish, Guiseppe offered to share the meal with us. We explained to him that we had arrived in Ubud directly from Java and that our experience with the Javanese people had been so magical that we had hated Ubud and its many tourists. Guiseppe then promised to meet us when we got back from the island tour and to show us the real Ubud. This is in fact what Ketut did: the same evening, he invited us to his wife's tooth filing ceremony!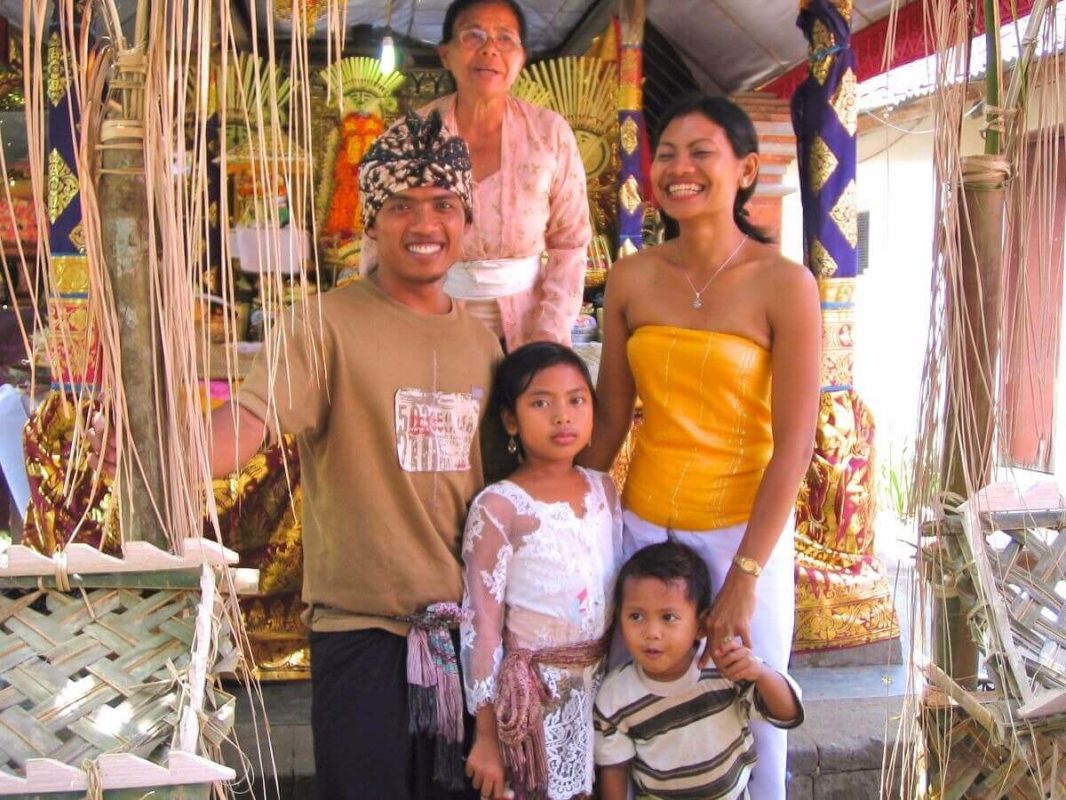 What marked me the most when we met Ketut was the softness emanating from his gestures, his postures, his words… And it became for me the very essence of Bali: the extraordinary sweetness of its inhabitants and of this island, which I consider as the paradise on earth.
Ubud Bali Homestay in Yeh Pulu Bedulu.
Ketut and Made offer two separate large rooms in a Balinese building in their tropical garden in Yeh Pulu. They can be rented together or separately. They have a shared terrace.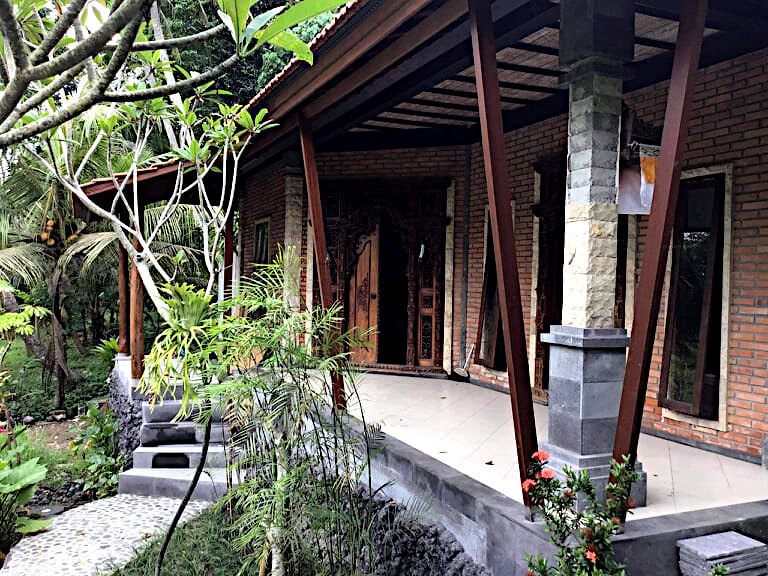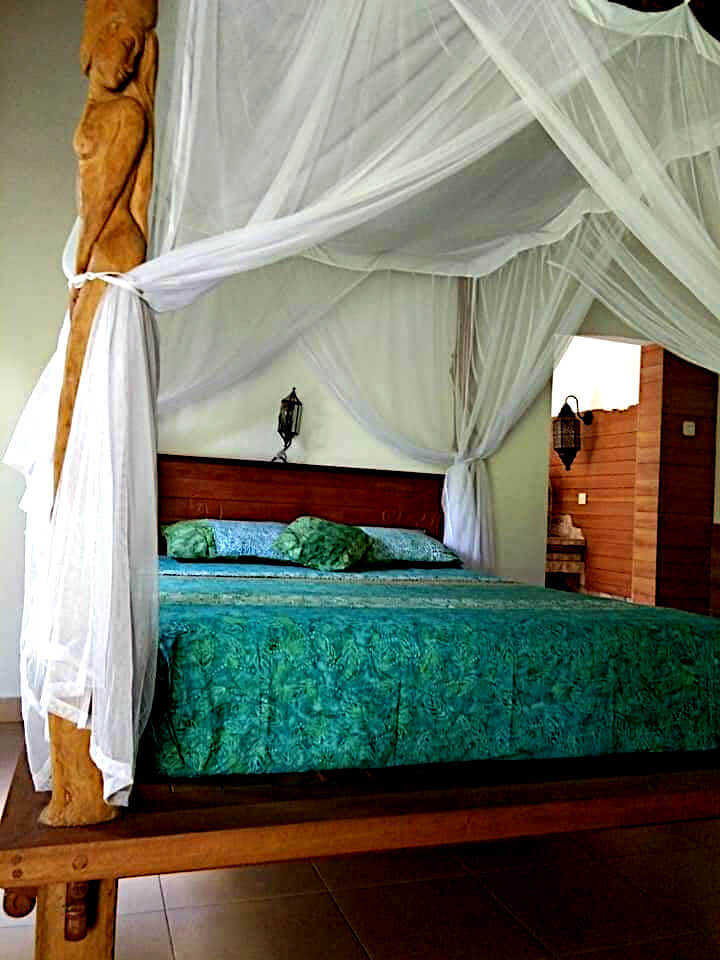 The rooms were renovated at the very beginning of the coronavirus pandemic. They are now ready to receive travelers from all over the world again.
Ketut likes to play the guitar and sing, alone or with his friends. You can spend pleasant evenings with them at Yeh Puluh Cafe, tasting local specialties made of organic fruits and vegetables, fruit juices, etc.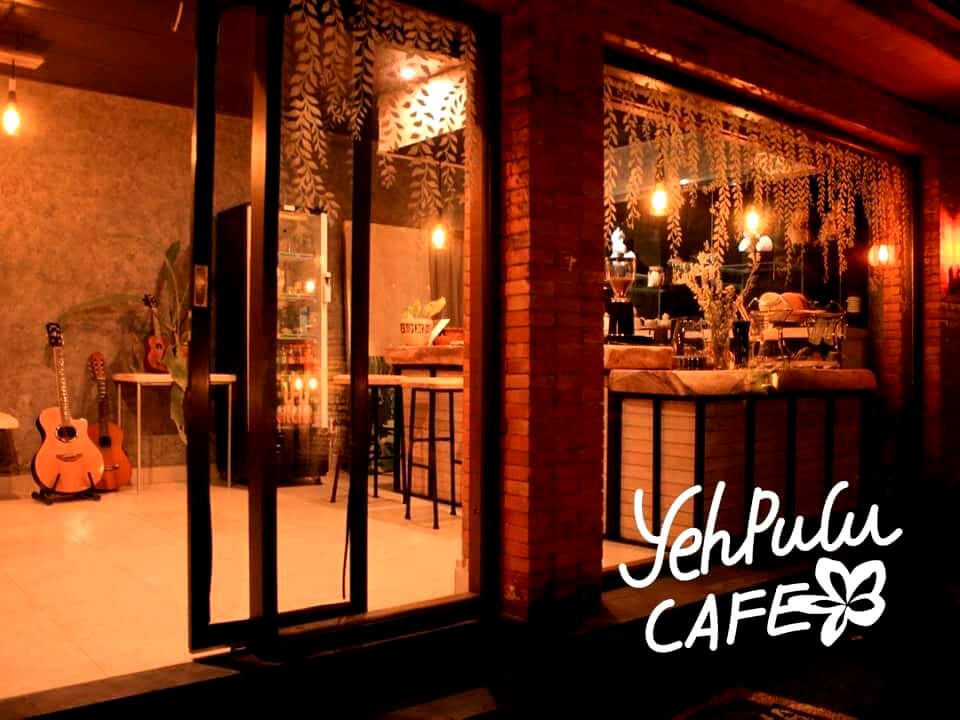 Where are Yeh Pulu and the homestay located?
Yeh Pulu Relief, the guesthouse and the café restaurant are located on the edge of Bedulu, a small village 7kms east of Ubud, in central Bali.
On the spot and nearby, you will find several very important historical sites of the island: the reliefs of Yeh Pulu, Goa Gajah or caves of the elephant, the temple of Yeh Pulu or Pura Samuan Tiga.
The guesthouse is bordered by rice fields and Petanu River.
A few tips from Ketut.
I grew up on the site of Yeh Pulu. So I know it very well and can explain its history, take you to the discovery of the island and to the local religious celebrations. We recently had mass cremations in our village.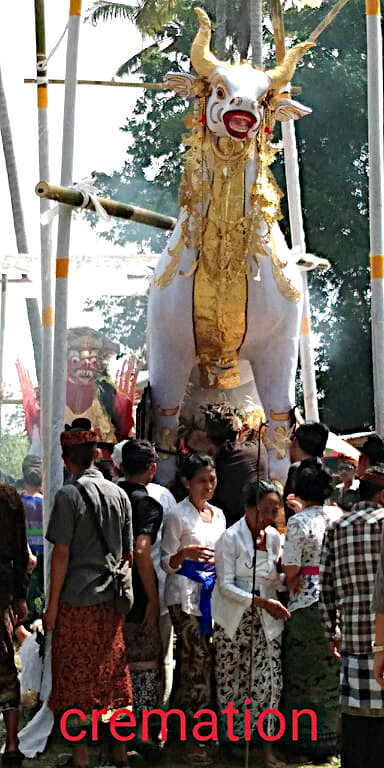 Feel free to enjoy rooms in our tropical garden, days together to discover Balinese culture, and evenings with us at Yeh Pulu Cafe.
If you don't have your own transportation to come to our place, you can borrow a bemo, the shared local minibuses – 8 people maximum.
Stephanie's tips.
Take advantage of your stay with Ketut and Made to take time to walk in the surrounding rice fields. The surroundings of Ubud are ideal for that and you will surely cross one or more processions to a temple.
You can walk, rent bikes, motorcycles (with or without a driver) or a car (with a driver or directly from Ketut) to get around the nearby area and tour the island. I really recommend that you take a driver if you ride a scooter or a motorcycle, because of the number of serious accidents involving foreigners every year.
Do not plan a specific schedule. A local party, a wedding, a particular ceremony,… can be met randomly during your peregrinations. The surroundings of Ubud are perfect to slow down.
How to contact Ketut and sleep in a homestay and/or ask for a guide.
You can contact Ketut by email ketutpatung at yahoo.co.id or via Facebook
Find out more about Bali.
Looking for more ideas on where to stay other than Bali?
On this page, you will find the 4 destinations that I recommend to you to sleep at home: Bastar, the island of Selayar in Indonesia, Ubud in Bali of course and the south of Landes to discover also the Basque Country and the close Béarn.