Here is Sunari Beach Resort Selayar!!!
When I met Gede in 2010, he had a dream: to open his own resort, where travelers could stay with locals, enjoy the beautiful seabed and meet the people of Selayar Island…
He has been working very hard ever since and has made his dream a reality beyond anything I could have imagined. Not only is his resort a true paradise, but Gede also gives a lot of his time to help the local population and educate them about the respect and beauty of the environment.
Gede is also a local guide and certified diver. Originally Balinese, he is now married to a Selayar resident, with whom he has started a nice little family.
Selayar Island is the ideal place for diving. It is the gateway to the 3rd largest atoll in the world, Taka Bonerate. It is also the ideal place to rest and hike after discovering the Aluk To Dolo custom of the Toraja Country.
About Gede.
Gede is originally from Bali. He worked for several years in the hotel industry in Bali and then in Selayar. When he met his wife, he decided to settle permanently on the island and open his own resort.
I met Gede during my trip to Sulawesi in 2010. After traveling to discover the Toraja culture, I decided to go to the island of Selayar, in the southeast of Sulawesi. That's where I met Gede. He was working as an assistant manager at a beautiful beach resort and explained to me his dream of building his own resort.
Over the years, I have been really impressed by Gede's hard work. It was therefore natural for me to include him in our homestay + guiding program, especially since Gede's ambition is to help develop the island and its youth in an ecologically responsible way.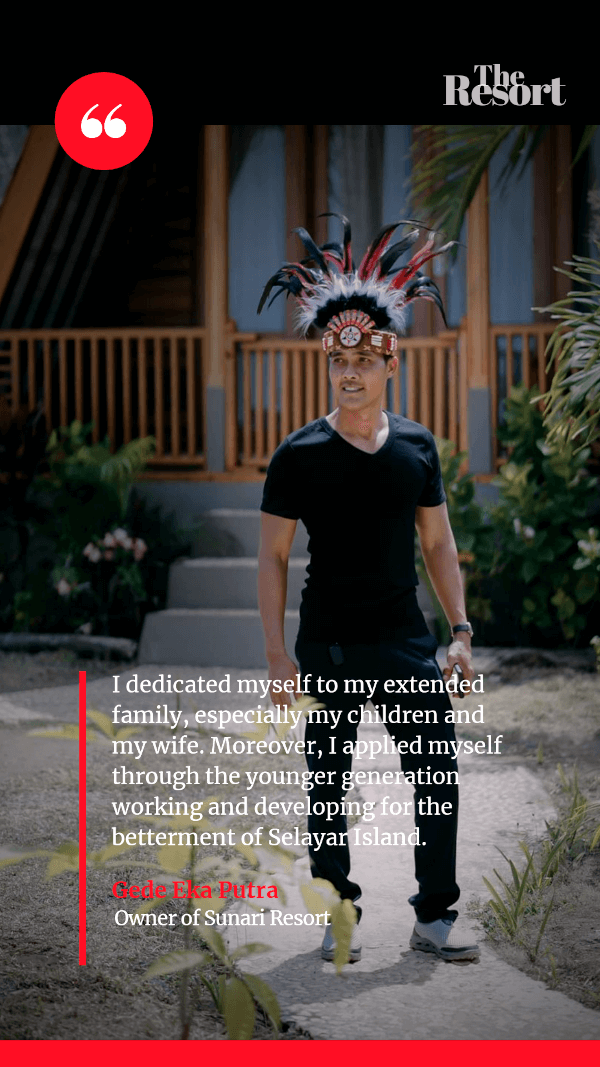 Sunari Beach Resort Selayar.
Be careful not to confuse it with the resort of the same name, in Lovina.
Also beware: if you go through Booking instead of booking directly with Gede, you will find another place called "Sunari Beach Resort 2". This is Gede's neighbor, which takes advantage of Sunari Beach Resort's reputation to attract customers. The quality is not at all the same and Gede is in no way affiliated with this person!!!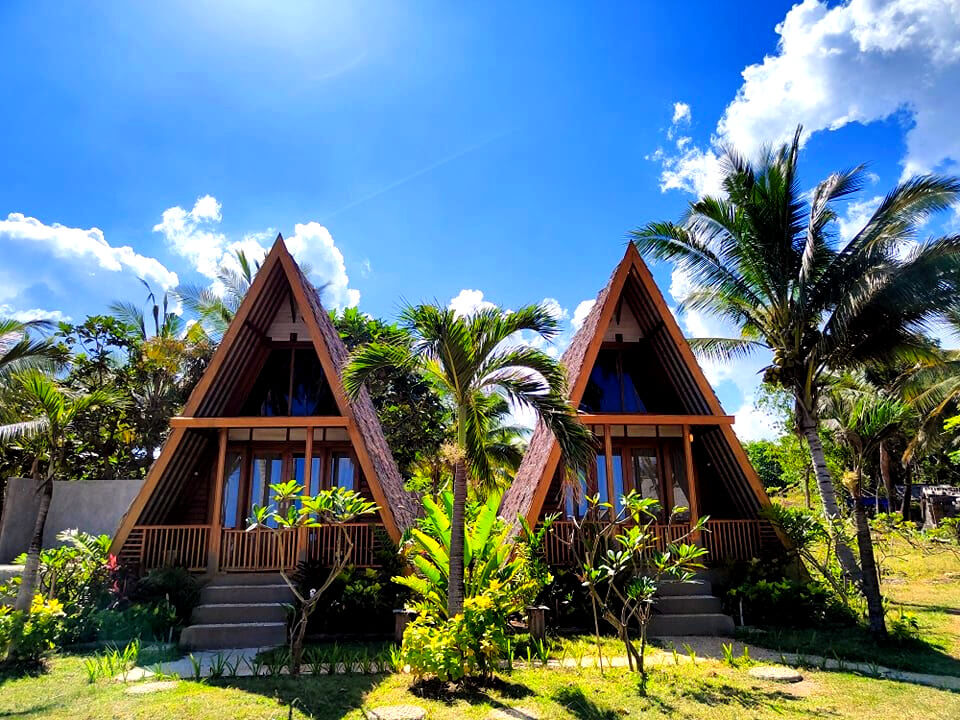 The resort is located in a tropical garden by the sea. You can stay in bungalows or rooms with sea view. A breakfast buffet is included in the price and you can also eat in the resort restaurant, Bajoy Resto.
The decoration is Balinese inspired, given Gede's origins.
All rooms have air conditioning and free wifi.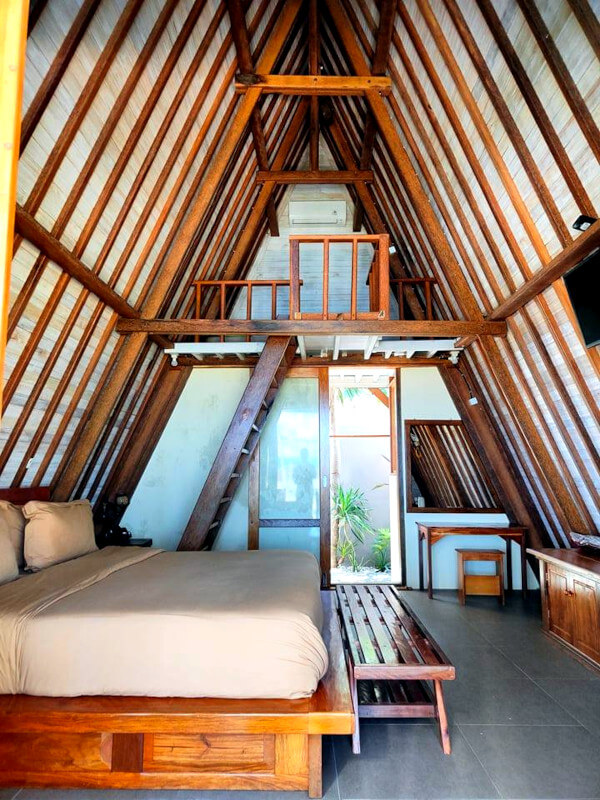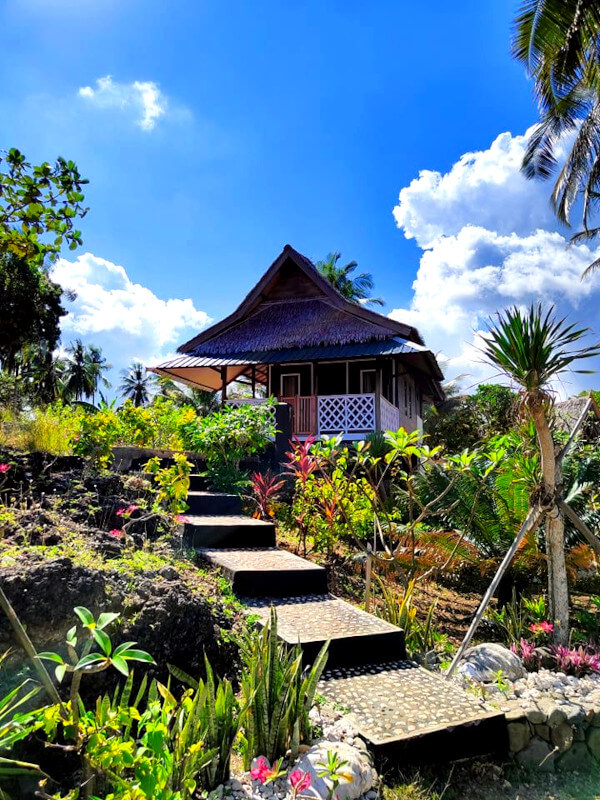 Where is Sunari Beach Resort Selayar located?
The resort is located on the western waterfront, approximately in the center of the island and facing Baholuang Island, also called Hope Island.
You can ask to be picked up at the airport or the port, depending on your mode of transportation. There are indeed public ferry shuttles from Sulawesi, and flights from Bali.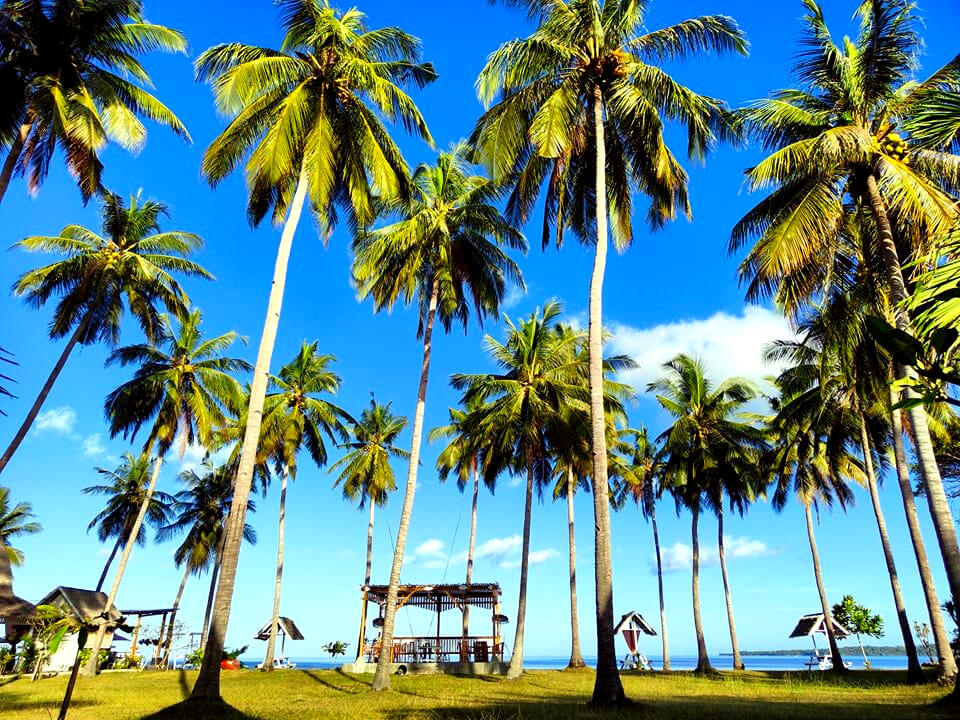 Car and bicycle rental.
You can rent directly from Sunari Beach Resort car with driver, bike, scooter, canoe, etc.
Some tips from Gede.
Take advantage of the limits of Selayar Island! The island is small and is not overrun by tourism. We like to receive you here in all simplicity, as friends, to discuss, laugh, spend good moments together. This is part of our values.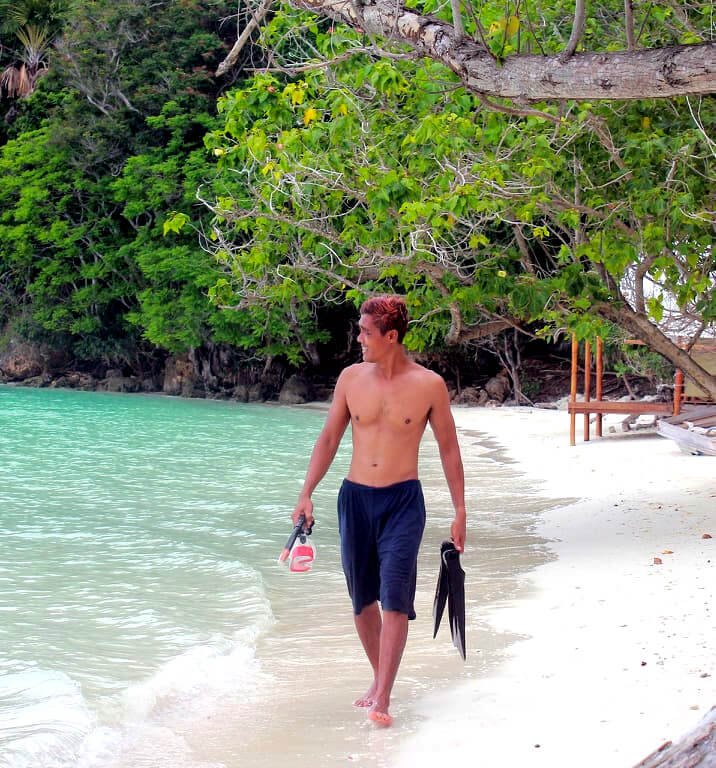 Stephanie's advice.
Use Gede's guiding services!
He will be able to organize excursions according to your desires and level: exploration of Hope Island, snorkeling, scuba diving, all while meeting and chatting with the locals.
Don't hesitate to ask him if he can organize a diving trip to Taka Bonerate, the 3rd largest atoll in the world.
Take the time to walk around the market!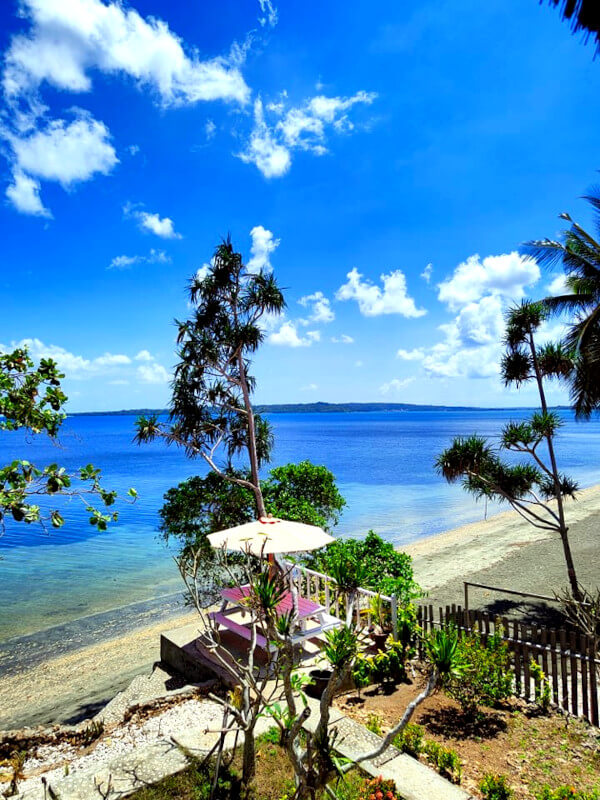 Warnings.
To visit Sulawesi and Selayar Island, it is imperative to be fluent in English. You won't find anyone on the island who speaks English and I don't act as an intermediary between my local friends and my readers.
Video of Sunari Beach Resort.
To contact Gede and ask for a homestay and/or a guide.
You can contact Gede through Facebook or by email sunariresortselayar at gmail.com
Some traveler reviews of Sunari Beach Resort Selayar.
"I give 10 just when it's really excellent. Do you know what was missing in the room? Mistake, 10/10." Americo, Brazil.
"The beds were comfortable and clean, the accommodation clean and airy. The breakfast and meals were delicious. Lots of hooks to hang things to dry. The owner is very knowledgeable about Indonesia, where to go, travel, recommendations, etc. The beaches were clean. We would have liked to stay longer." Cherrie, USA.
"The place is absolutely fantastic, a quiet place, beautiful sunsets, well served and very delicious food, the staff is very helpful and nice. The owner does his job perfectly and manages everything you may need. 100% recommended." Raimonda, Spain.
Looking for a homestay family in another country?