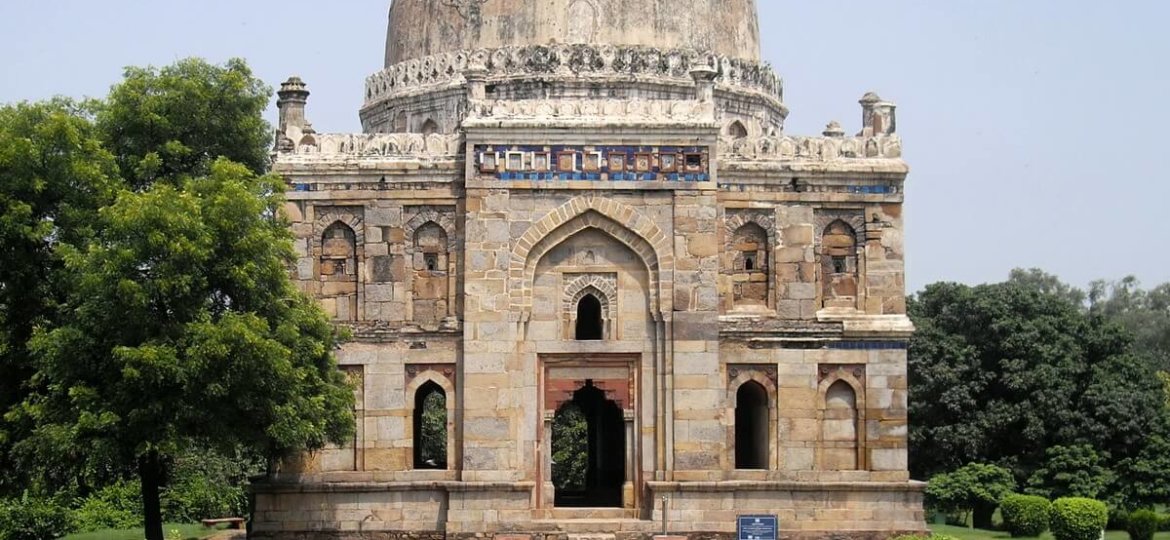 Mahipalpur is a district with a lot of hotels near New Delhi airport where you can stay if you have an early flight from Delhi airport on the next day.
During my last trip to India in 2015, to Tribal Central India, one of my local friends found me a room in Mahipalpur district, 5 kilometres from Delhi airport. So this time, I've decided to stay in the same area as my flight to Nagpur was at 5 am on the next morning.
Google, via Booking, was proposing the Airport Hotel Luck residency near me and I've decided to give it a try.
Here is a complete review of Airport Hotel Luck Residency Delhi you should read if you're wondering where to stay in Delhi ou you are looking for a hotel in Mahipalpur near airport.
Article Summary.
Where is Mahipalpur and how to reach it?
It takes 10 minutes by taxi to get from the airport to Mahipalpur main street. The best option is to try to book an Ola Cab as I have seen a few ones there. However, be aware that it can be difficult to get one in the morning as you will read later. An Ola cab will cost you less than 100RP while a prepaid taxi will cost you at least 200RP.
Mahipalpur metro station leads to the airport and downtown. It's located five minutes walk from Mahibalpur main street. Once you arrive, leave the station by the left and continue straight away.
The airport shuttle also stops in Mahipalpur Metro station, even if most people will tell you the opposite.
It's easy to reserve an Olab cab. Search for Ola in Google, then enter your position if it's not recognised automatically and your destination. Then choose the time "now" or plan your trip (you will have to pay an extra fee). Choose the car option and enter the confirmation number you receive by SMS (only for the first reservation).
Is mahipalpur safe?
Mahipalpur hotels are quite safe despite the dirt roads.
Airport Hotel Luck Residency Delhi.
The staff was very welcoming and did everything to help me. They even helped me to set up my new Indian sim card. One of them even recommended me to use Ola Cab instead of the hotel taxi in order to save money.
The hotel is situated at the end of Road number one, opposite the main street, which could suggest that it was quiet.
You will find a catering stand next door.
Breakfast is available at the hotel and is included in the price of some rooms.
When I arrived, they asked me for 999RP although it was 899RP online (Booking). I told them and they asked me to make an online reservation to benefit from this price.
My room at Airport Hotel Luck Residency Delhi.
My room was on the first floor, near the stairs. While I was worried about the noise inside the hotel, it was the noise in the street that really bothered me. Without my earplugs, it would have been impossible to sleep. But as I was afraid not to hear the alarm clock, I removed the earplugs very early and sleep was a real problem.
The window couldn't be shut and the room was cold because it was January.
All night long, I was disturbed by car horns and noisily closed doors.
I couldn't count on the reception to wake me up. The alarm clock sounded only two very short and barely audible rings.
Don't rely on the beautiful photos from google or the booking site. If you book the cheapest rooms, it doesn't look like it at all.
Should you stay at Airport Hotel Luck Residency in Mahipalpur.
Even if the staff was really adorable and helpful, I don't recommend this hotel because of the noise. There are plenty of hotels in Mahipalpur, so take the time to check the different options if you haven't booked in advance.
The 2015 hotel is also not recommendable since I couldn't lock the door!
Mahipalpur hotels: Agoda best sellers.
Agoda est le site que j'utilise systématiquement quand je réserve un hôtel ou une guesthouse en Asie.
Il n'y a pas de frais cachés et on y trouve les meilleurs prix pour l'Asie.
Economic category: >> Check the price and availability of the Hotel Airport City Mahipalpur, rated 6.1/10
5 Star Category: >> Check the prices and availability of the Radisson Blu Plaza, rated 8.5/10
Plan your excursions in Delhi.
Conclusion.
Airport Hotel Luck Residency Delhi should be chosen only if you don't find any other option.
Do you have any hotels to recommend near Delhi Airport?
Use the comment box to share your good tips!
To prepare your next trip to India, read the articles in the India Travel Blog.
For more reviews, check this page.

This article may contain compensated links.
Receive the checklist to organize your next independent trip and my advice to travel serenely close to the people. It's FREE!
Last Updated on